Dewei "Big Country" Zheng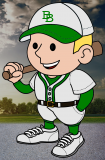 #92

- Dewei Zheng [ID #266839] Lahaina Mules SS
Home Town: Taipei, Taiwan School: none Drafted: 2051, Round #4 by Santa Monica Carp
Veteran (4 years with club)
Bats (R) Throws (R) Positions: SS 2b
Attributes
Offense [Form: Cold]
Defense
Age: 31
Hitting:
15
Fielding:
15
Height: 5' 11"
Bat Control:
7
Range:
20
Weight: 187
Plate Discipline:
9
Arm:
14
Experience: 5 years
Power:
15
Skill Index:
110
Salary: $3.00M
Speed:
15
Potential:
14
Scouting Report: He can be a very good hitter. He can develop into a decent slugger. He has decent speed. He can be outstanding in the field. He is probably too old to improve much more.
| Year | Team | LL | | G | AB | R | H | 2B | 3B | HR | RBI | BB | HBP | K | SB | CS | SH | FS | SF | AVE | OBP | SLG | OPS | VLHP | VRHP | Home | Away | RISP | GB/FB | GIDP | POTG | Age | SI | Salary |
| --- | --- | --- | --- | --- | --- | --- | --- | --- | --- | --- | --- | --- | --- | --- | --- | --- | --- | --- | --- | --- | --- | --- | --- | --- | --- | --- | --- | --- | --- | --- | --- | --- | --- | --- |
| 2051 | CHN | 6 | | 59 | 218 | 23 | 44 | 11 | 0 | 3 | 20 | 6 | 1 | 55 | 13 | 1 | 0 | 0 | 1 | .202 | .226 | .294 | .519 | .225 | .197 | .212 | .186 | .233 | 1.91 | 4 | 1 | 26 | 86 | $0.20M |
| 2052 | CHN | 6 | | 4 | 13 | 5 | 7 | 1 | 0 | 0 | 2 | 1 | 0 | 1 | 1 | 2 | 0 | 0 | 0 | .538 | .571 | .615 | 1.187 | .571 | .500 | .583 | .000 | .333 | 2.00 | 0 | 0 | 27 | 87 | $0.50M |
| 2052 | LAH | 2 | | 33 | 116 | 10 | 26 | 8 | 1 | 2 | 9 | 0 | 2 | 27 | 1 | 0 | 0 | 0 | 1 | .224 | .235 | .362 | .597 | .233 | .209 | .227 | .220 | .214 | 1.52 | 3 | 0 | 27 | 90 | $0.50M |
| 2053 | LAH | 1 | | 52 | 147 | 12 | 21 | 3 | 0 | 1 | 2 | 10 | 1 | 32 | 2 | 0 | 0 | 0 | 0 | .143 | .203 | .184 | .386 | .160 | .113 | .119 | .175 | .067 | 2.26 | 4 | 0 | 28 | 90 | $0.80M |
| 2054 | LAH | 2 | | 136 | 483 | 49 | 118 | 30 | 4 | 5 | 61 | 13 | 5 | 101 | 8 | 6 | 0 | 0 | 2 | .244 | .270 | .354 | .624 | .295 | .225 | .256 | .232 | .258 | 1.81 | 12 | 3 | 29 | 97 | $1.15M |
| 2055 | LAH | 2 | | 160 | 621 | 79 | 148 | 50 | 2 | 12 | 79 | 30 | 3 | 134 | 21 | 2 | 0 | 0 | 4 | .238 | .275 | .383 | .658 | .218 | .247 | .238 | .239 | .230 | 1.69 | 9 | 4 | 30 | 105 | $1.85M |
| 2056 | LAH | 2 | | 153 | 583 | 61 | 151 | 41 | 6 | 7 | 65 | 20 | 3 | 128 | 7 | 7 | 0 | 0 | 4 | .259 | .285 | .386 | .671 | .233 | .269 | .279 | .237 | .290 | 1.69 | 11 | 2 | 31 | 110 | $3.00M |
| Total | | | | 597 | 2181 | 239 | 515 | 144 | 13 | 30 | 238 | 80 | 15 | 478 | 53 | 18 | 0 | 0 | 12 | .236 | .267 | .355 | .622 | .234 | .237 | .244 | .227 | .241 | 1.76 | 43 | 10 | - | - | - |
| Year | Team | | P | % | C | % | 1B | % | 2B | % | 3B | % | SS | % | OF | % | LF | % | CF | % | RF | % | DH | CS% | PB | DP | OA | E | FP |
| --- | --- | --- | --- | --- | --- | --- | --- | --- | --- | --- | --- | --- | --- | --- | --- | --- | --- | --- | --- | --- | --- | --- | --- | --- | --- | --- | --- | --- | --- |
| 2051 | CHN | | 0 | .000 | 0 | .000 | 0 | .000 | 0 | .000 | 0 | .000 | 59 | .966 | 0 | .000 | 0 | .000 | 0 | .000 | 0 | .000 | 0 | 0% | 0 | 19 | 0 | 9 | .966 |
| 2052 | CHN | | 0 | .000 | 0 | .000 | 0 | .000 | 1 | 1.000 | 0 | .000 | 3 | .905 | 0 | .000 | 0 | .000 | 0 | .000 | 0 | .000 | 0 | 0% | 0 | 1 | 0 | 2 | .917 |
| 2052 | LAH | | 0 | .000 | 0 | .000 | 0 | .000 | 4 | 1.000 | 0 | .000 | 20 | .985 | 9 | 1.000 | 3 | 1.000 | 6 | 1.000 | 0 | .000 | 0 | 0% | 0 | 4 | 1 | 1 | .992 |
| 2053 | LAH | | 0 | .000 | 0 | .000 | 0 | .000 | 0 | .000 | 1 | 1.000 | 48 | .977 | 3 | 1.000 | 1 | 1.000 | 1 | .000 | 1 | 1.000 | 0 | 0% | 0 | 17 | 0 | 5 | .978 |
| 2054 | LAH | | 0 | .000 | 0 | .000 | 0 | .000 | 2 | .875 | 0 | .000 | 132 | .970 | 0 | .000 | 0 | .000 | 0 | .000 | 0 | .000 | 2 | 0% | 0 | 58 | 0 | 17 | .968 |
| 2055 | LAH | | 0 | .000 | 0 | .000 | 0 | .000 | 0 | .000 | 0 | .000 | 160 | .982 | 0 | .000 | 0 | .000 | 0 | .000 | 0 | .000 | 0 | 0% | 0 | 92 | 0 | 13 | .982 |
| 2056 | LAH | | 0 | .000 | 0 | .000 | 0 | .000 | 0 | .000 | 0 | .000 | 153 | .984 | 0 | .000 | 0 | .000 | 0 | .000 | 0 | .000 | 0 | 0% | 0 | 58 | 0 | 9 | .984 |
| Total | | | 0 | .000 | 0 | .000 | 0 | .000 | 7 | .966 | 1 | 1.000 | 575 | .977 | 12 | 1.000 | 4 | 1.000 | 7 | 1.000 | 1 | 1.000 | 2 | 0% | 0 | 249 | 1 | 56 | .977 |
| Date | Game Date | Team From | Team To | Age | Transaction Type |
| --- | --- | --- | --- | --- | --- |
| 06/13/20 | January 15th 2046 | - | Draft Prospect Pool | 21 | Created as Draft Prospect |
| 08/06/21 | May 29th 2051 | Draft Prospect Pool | Santa Monica Carp | 26 | Asian Leagues Signee |
| 08/15/21 | July 2nd 2051 | Santa Monica Carp | Free Agent Pool | 26 | Released |
| 08/17/21 | July 9th 2051 | Waivers | China Dragon | 26 | Waiver Claim |
| 10/08/21 | April 8th 2052 | China Dragon | Free Agent Pool | 27 | Released |
| 10/24/21 | June 4th 2052 | Free Agent Pool | Lahaina Mules | 27 | Free Agent Signee |

Statistics/Graph Selection: