Bridgeport Bluefish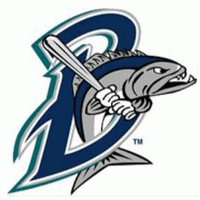 Team: Bridgeport Bluefish
[ID #755]

Location: Bridgeport, CT (Northeast)
Owner: CabbageWarrior12

[since October 24th 2017 | last seen October 03rd 2020]
Rank: #420 - Rating: 82.32
Fan Mood: 121.75
Prestige: 9
Color: Red & Blue
Team Notes:
• Jan 22 2047:
Daniel Donald
was claimed off of waivers.
• Jan 15 2047:
Rafael McConnell
was inducted into the team Hall of Fame.
• Jan 15 2047:
Won Kim
was inducted into the team Hall of Fame.
• Jan 15 2047:
Crespin Encarnación
was inducted into the team Hall of Fame.
• Jan 15 2047: Moved to Bridgeport.
• Jan 15 2047: Team acquired by
CabbageWarrior12
.
• Jan 15 2047:
Bobby Leigh
was selected to the national team of
New Zealand
.
• Jan 15 2047:
Matthias Weiman
was selected to the national team of
Germany
.
• Jan 15 2047:
Benjamin Edwards
was selected to the national team of
Australia
.
• Nov 04 2046:
Alex Geiger
was hired as the new manager.
League Record:
Wins: 71 Losses: 45 Pct: .612 Last10: 4-6 Streak: W2
Ave: 4.4 - 3.7 RS: 512 RA: 434 DIFF: +78
Cup:
Group 3
[0 | Eliminated]
Press Releases:
Jan 15 2037:
Warm Welcome to League V-16
-
by CabbageWarrior12 on July 22nd, 2018
The Bridgeport Blue Fish, after winning the East division and losing the final 4-1, are heading up to the next league. This is a big step forward for the ballclub, as they have been stuck in League VI-32 for quite a long time. As the Blue Fish gear up for the new season, here are some things to look out for.
Angelos Filippidis
Filippidis has gone from a player close to getting cut from the team to the ace of the pitching staff in just one season. The 28-year-old left-hander proved himself last year, earning the all-star game start and posting an ERA under 2 for the first half, and 3.24 for the year. This player has become a star on the team, so look out for him to make a huge impact on Bridgeport's season.
Fredrico Arevalo
Arevalo has developed into one of the fiercest sluggers on the team, being one home run away from entering the 30-30 club. He has a big chance to make it this season. His home run totals, as well as his stolen bases, have been steadily increasing each year, and his fielding is one of the best of the league (he won the right field gold glove last year). Arevalo is looking to make an impact on the new season.
Erik Bond
Erik Bond came up after the all-star game, and he put on a show with 10 home runs in 215 at-bats. The young 24-year-old is sure to make a huge impact as the new starting catcher for the Bridgeport Blue Fish.
Phillip Stump
GM Cabbage has wanted this guy up ever since he claimed the ballclub, however, Stump was just not able to play as well as Cabbage had wanted. However, now 25, Stump has been playing very well in AAA, and he is very likely to be called up this season and stay in the majors.
As newcomers into a bigger league, the Bridgeport Blue Fish have a lot to prove in the coming season. If they hope to stay in the league, they have to play better than last year to show that they belong.
In other news, Rafael McConnell has announced retirement at the end of this season. He has made a legacy on this ballclub and is a likely candidate for the Hall of Fame.
Oct 22 2036:
Bridgeport Clinches Playoff Spot
-
by CabbageWarrior12 on July 16th, 2018
For the first time in 11 years, the Bridgeport Blue Fish have clinched a postseason appearance and a ticket to advance to League V-16! The Blue Fish will take on the Ventura Aces, who have also recently clinched a postseason appearance. Their records are fairly similar, so this series will be one to watch!
—UPDATE—
Bridgeport loses game 5 of the series, allowing the Ventura Aces to take the series 4-1 and win the cup. However, Bridgeport has had one of the best seasons on over a decade, and, for the first time in for what seems like forever, have made a profit on the season. Way to go Blue Fish!
Sep 25 2036:
Magic Number at 20
-
by CabbageWarrior12 on July 9th, 2018
The Bridgeport Americans have just obtained their best record under GM Cabbage's control (82-53), and now look to clinch a ticket to the postseason. To do so, their magic number stands at 20 games. The Bridgeport Blue Fish have a chance to obtain their first 100-win season in 13 years. Trouble looms behind them, however, as the Peoria Titans now boast a 7-game winning streak, and now rest 6 games behind Bridgeport.
In other news, Angelos Filippidis has been injured with a torn labral and was set to miss 34 days of action. Now down to 21 days, Filippidis hopes to make his return before the end of the season. In his spot, Luis Carrillo has been set to take his spot and has already made 2 starts, both of which were decent for a middle-relief pitcher.
Bridgeport hopes to claim their first title in 13 and return to League V-16!
Aug 04 2036:
Name Change Approved!
-
by CabbageWarrior12 on June 26th, 2018
The Bridgeport Americans officially changed their name to the Bridgeport Blue Fish in honor of the original team. The change was approved at midnight today. GM Cabbage says "I wanted to make the team feel like my own, and I wanted to leave my mark on it."
Jul 20 2036:
Amazing Things Happening in Bridgeport!
-
by CabbageWarrior12 on June 21st, 2018
The Bridgeport Americans are on an absolute tear for the first half of the season. They currently sit two games back of first with a 50 and 31 record; their best start in GM Cabbage's 3 years leading the ballclub. Their record is the third best in the entire league.
What sparked this sudden surge of league-leading performances? Well, there have been many moves that GM Cabbage has made that put his ballclub over the top. Not only that, but there have been many stellar performances from many newer faces.
One of which is Angelos Filippidis. He has been moved to the top of the starting rotation due to his amazing bounce-back from last season, posting a 2.93 ERA with 8 wins. Another player deserving of recognition is none other than Crespin Encarnacion. He has been on fire all season, and just like years past, is near the top for the team in average (.330). Other notable players are Doug Rinaldi, Rafael McConnell, Albert Williamson (with an astounding 1.30 ERA!!!), Todd Brand (.342 average), Salomon Saldana, Frederico Arevalo, Tory Little, and Silvio Elizondo.
In other news, long-time starter Naoyuki Horita has been released following another losing performance with a game-ending (possibly season-ending) injury. Before even checking to see what his options were, GM Cabbage finally pulled the string and released the player. With his departure comes much cheaper free agent-signee: Mariano Davilla. He has never pitched a single inning in the majors despite being available in the bullpen for the Oakland Razorbacks a season ago. He is expected to make his first start next week.