Biloxi Thresher Sharks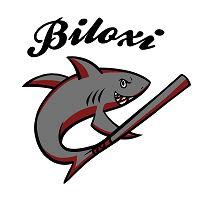 Team: Biloxi Thresher Sharks
[ID #356]

Location: Biloxi, MS (South)
Owner: JV-Tosshin

[since November 11th 2020 | last seen August 09th 2022]
Rank: #176 - Rating: 122.87
Fan Mood: 103.79
Prestige: 16
Color: Red & Black
Team Notes:
• Mar 25 2056:
Colin Henry
was claimed off of waivers.
• Mar 12 2056:
Grayson Wilson
was signed as a free agent.
• Mar 08 2056:
Rafael McVey
was signed as a free agent.
• Jan 22 2056:
Thomas Nowak
was released.
• Jan 13 2056:
Jakub Čiernik
was selected to the national team of
Slovakia
.
• Jan 13 2056:
Josif Shvetsov
was selected to the national team of
Russia
.
• Jan 13 2056:
Gabrielius Petrauskas
was selected to the national team of
Lithuania
.
• Jan 13 2056:
Eino Rantanen
was selected to the national team of
Finland
.
• Aug 31 2055:
Gerardo Hinojosa
was signed as a free agent.
• Aug 31 2055:
Danny Burden
was released.
League Record:
Wins: 1 Losses: 3 Pct: .250 Last10: 1-3 Streak: L1
Ave: 5.3 - 7.5 RS: 21 RA: 30 DIFF: -9 Power Index: 104.0
Cup:
Group 33
[0 | Still Alive]
Press Releases:
May 14 2055:
Rios axed after poor start
-
by JV-Tosshin on June 5th, 2022
After a torrid start for the T-Sharks, where almost no games has gone as intended and the Biloxi team already more than 10 games out of the lead, management confirmed today that manager Angel Rios has been fired.
"We'd like to thank Angel for some good years with the team, giving us two championships and bringing the team to the highest ever league status it has been. He will always be a legend down here or that," Owner JV-Tosshin said. "However, the current situation is clearly unacceptable, and something new is needed to stir up the guys and get something going again. We cannot go down to League 5 again, and this mandates drastic action."
To replace Rios, 33-year old Joey Hess of Austin, Texas, has been hired, initially for the rest of the season.
May 17 2053:
Centeno released from Thresher Sharks
-
by JV-Tosshin on January 4th, 2022
Fans were left sad, but understanding today when Biloxi Thresher Sharks announced the release from his contract of longtime Shortstop Raúl Centeno.
Centeno, 32, had been with the T-Sharks since 2048, was loved by fans for his outstanding defense, logging 50+ double plays in 2049, 50, 51 AND 52.
However, he was also a well known struggler at the plate, with his best hitting season for the Gulf Coast team being a .250, and only one other season above the Mendoza line. Indeed, his incredible power combined with his poor hitting often frustrated the crowd at Schaeffer Stadium, who were always hoping the power hitting Puerto Rican could become a more dependable bat in a strong lineup.
A dip in power over the winter break left Centeno vulnerable for a challenge from understudy Thomas Nowak, who he has been sharing duties with so far. Sources close to Manager Angel Rios indicate that a further dip in hitting numbers may have sealed the beloved infielder's fate.
Free agent Nicholas Caldwell has been signed and will share duties with Nowak for the rest of the season, at least, although Nowak is widely tipped to step up for a while starting from next season.
Jul 21 2052:
Diamond Dirk still shining
-
by JV-Tosshin on November 5th, 2021
In a difficult season for the promoted Thresher Sharks, the All-Star game was a welcome light in the darkness.
DH Ronald Kusunoki and OF Hector Melvin both started the all-star game on the back of strong seasons of hitting and walking, respectfully, the Sharks' leadoff hitters earning themselves an appearance at the mid-season showcase.
Unpredictable and mercurial starter Ronald Bishop also made the team and was generous on the mound, a trend that he fortunately hasn't followed in regular season games so far.
But the real light was that Biloxi's team captain, Diamond Dirk Wahl, made the all-star team for the 7th season in a row. Though the 1B-man only was a backup this year, he came in in the bottom third of the game for a few swings, hitting 2 for 2 with 1 run and 2 RBI.
Dirk thus keeps his last streak alive for another year. Missing the All-League team in '51 snapped a 4-year streak for the veteran from California, while the same season also saw him miss his first Gold Glove in 3 years.
Wahl will be in his usual spot at 1st base this week against the Buzzards when they visit Schaeffer Stadium for a humid showdown on the Gulf Coast.
Jan 13 2052:
After long wait, Biloxi returns to LL4
-
by JV-Tosshin on September 19th, 2021
For the first season in 40 years, Biloxi embarks upon a season in the 4th level of the pyramid.
After a season where the Thresher Sharks surprised themselves by running away to the LL5.16 title, Biloxi now expects a much tougher challenge.
Despite climbing almost 200 places in the team rankings, Manager Rios insists focus is now on consolidating and preparing to move over to a new middle infield core in the coming years without collapsing back down to LL4.
Nov 02 2051:
Threshers take it home in 6
-
by JV-Tosshin on September 16th, 2021
Biloxi brought home a 2nd straight pennant and trophy after a game 6 victory over the Carlsbad Ninjas. Game 6 was won 1-0 at home, the only score being a Dirk Wahl homerun to lead off the 2nd inning.
The Threshers had to come from behind after a managerial hiccup saw rookie pitcher Saira Jinnah sent in to protect a 3 run lead, only for the bullpen to fall apart and lose 12-6.
Biloxi then went off on offense for the next three games, in the process winning both 12-1 and 13-5, sandwiching a more subdued 6-2 win.
With the opportunity to close the series on the road, a tense pitching duel in game 5 allowed Carlsbad to send the series back to Mississippi, where team captain Dirk Wahl proved to be the difference.
Biloxi will now return to LL4 for the first time in 40 years, hoping to make it stick this time around.