Biloxi Thresher Sharks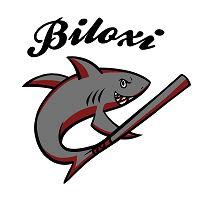 Team: Biloxi Thresher Sharks
[ID #356]

Location: Biloxi, MS (South)
Owner: JV-Tosshin

[since November 11th 2020 | last seen June 06th 2023]
Rank: #207 - Rating: 117.93
Fan Mood: 109.71
Prestige: 16
Color: Red & Black
Team Notes:
• Mar 04 2060:
Irvin Packard
was hired as the new coach.
• Mar 04 2060: Coach
Evan Hibbard
was let go.
• Mar 04 2060:
Lorenzo Diaz
was claimed off of waivers.
• Mar 02 2060:
Lenny Wheeler
was hired as the new coach.
• Mar 02 2060: Coach
Omar Quintanilla
was let go.
• Mar 02 2060:
Rich Hinkle
was released.
• Mar 02 2060:
Rich Hinkle
was signed as a free agent.
• Feb 19 2060:
Ernesto Ramon
was released.
• Jan 13 2060:
Mats Kallenberg
was selected to the national team of
Sweden
.
• Jan 13 2060:
Michal Baláž
was selected to the national team of
Slovakia
.
League Record:
Wins: 0 Losses: 0 Pct: .000 Last10: 0-0 Streak: -
Ave: 0.0 - 0.0 RS: 0 RA: 0 DIFF: 0 Power Index: 105.5
Cup:
Group 25
[0 | Still Alive]
Press Releases:
Aug 09 2059:
Hess ousted as manager; Kwiatkowski takes reins
-
by JV-Tosshin on May 3rd, 2023
The T-Sharks caused a bit of a stir today as they announced suddenly that they had parted way with manager Joey Hess in the middle of a pennant chase.
Ownership has been very tight-lipped about the reason for Hess' ouster, and Hess was praised roundly for his handling of Biloxi's prized pitching staff. In the absence of explanation, rumors are swirling of a loss of respect in the clubhouse.
Anonymous comments from minor leagues in the Biloxi system also hint at mangements disappointment with Hess' handling of player development as an underlying cause.
Hess' replacement as Manager will be longtime hitting coach Edgar Kwiatkowski, taking the reins in his 8th year with the club. Kwiatkowski, who had hinted at a wish to possibly leave and manage a club of his own after this season, is a marked departure from typical Biloxi coaching. The California native is a noted offensive tactician. The previous three Biloxi managers, McRae, Rios and Hess, have all been way more focused on defense and pitching.
At an impromptu press conference, Kwiatkowski declined to comment on all rumors, and promised fans of the Gulf Coast club that the team's vaunted defense would not suffer under him, while also promising better development of player hitting.
"I can assure you that I can and will handle the defense as well as anyone. I may have been the hitting coach, but I do know my way around the bases in more ways than one," said the 49-year old. "And as a former scout, I promise I will look to bring the best of all our talented players."
Questioned on whether he could promise the same commitment to team pitching as the last 10 years' managers, Kwiatkowski said: "I admit I never pitched myself, and I have never made any assertions to the contrary. But we have a good staff around the team, and I trust them to assist me where I know I may be lacking. I cannot guarantee anything, of course, but we need to look at the numbers. This time has been elite in defense and pitching, but severely disappointing in team offense. A slight regression in defense and pitching is okay if we can improve our offensive numbers. More entertaining for the fans anyway."
Following Hess' departure, 3rd base coach Evan Hibbard has taken over as hitting coach. Pitching coach Omar Quintanilla has shifted to 3rd base, to be replaced by former assistant Stuart Conley, who joins the coaching team full time.
Sep 24 2058:
Hess throws in towel, brings up youngsters; Bishop calls it quits
-
by JV-Tosshin on February 27th, 2023
Manager Joey Hess of the Thresher Sharks acknowledged on Monday that the season was likely over for the Biloxi team, and that consequently, the team would shift focus to allow for extra playing time for the team's backlog of Triple-A batters.
Through the season, Samoan outfield Enele Tanielu has seen some limited play, including one memorable walk-off home run, while young SS phenom Mats Kallenberg was called up a month ago to platoon with starting SS Hank McKenna, who has still been struggling with offense through his career.
Both Kallenberg and Tanielu will now see increased at-bats, and alongside them, 3rd baseman Moshe Golan and outfield/catcher Gabrielius Petrauskas has been called up to get their first Major League action in the coming days.
Hess and his managing staff has been under some criticism for both Golan's and Petrauskas' continued presence in the Biloxi minor league system, so their first experience in the big leagues is likely to be highly scrutinized.
Hess assured fans present at the announcement that the team was committed to maintaining 3rd place ahead of Cumberland, but that with 23 games left, 16 games to the lead and 12½ down to Cumberland, the time was right to give the youngsters a chance.
Also present at the press announcement was veteran pitcher and former Biloxi ace Ronald Bishop, who announced he was retiring effective immediately. Bishop has been dissatisfied during his final season, losing his starting spot early in the season, and the 35-year old was widely expected to retire in the off-season anyway.
Manager Hess revealed that Bishop's place in the bullpen would be taken by Triple-A call-up Jared Beals, and at the same time announced that Ryan Neff had been demoted to the bullpen, replaced as SP3 by Troy Anderson. He said no further pitching changes was expected until the end of the season.
Jan 13 2057:
Diaz announces intent to retire
-
by JV-Tosshin on October 11th, 2022
The moment many Biloxi fans have dreaded was revealed to day to finally happen at the end of the season at the latest.
Long-time, shutdown, lights-out closer Ruben Diaz announced that he intends to retire during the 2057 season.
With a current BA below 200, a career 80% save rate, 6 All League selections, a 9-season stretch with 8 seasons below 1.200 WHIP, a strike % above 60 and a low mark of 38 saves pr. season, the Utah native has been one of the most secure parts of a Biloxi roster that has depended on him greatly.
Diaz, who turned 35 last month, seemed satisfied with his decision, stating: "I have, minor leagues and all, spent 16 years at this club. The club has given me so much, and I hope the fans agree that I have given back. But I also owe it to the club to not stick around after I can no longer perform at the level expected of me. So this... Yeah, I think this is the right time to look to the future."
Fans had hoped Diaz might stick around to get to 500 saves, which would require 56 more, but rumors are already abound that the Stormin' Mormon will now put down his glove for good after 450.
May 14 2055:
Rios axed after poor start
-
by JV-Tosshin on June 5th, 2022
After a torrid start for the T-Sharks, where almost no games has gone as intended and the Biloxi team already more than 10 games out of the lead, management confirmed today that manager Angel Rios has been fired.
"We'd like to thank Angel for some good years with the team, giving us two championships and bringing the team to the highest ever league status it has been. He will always be a legend down here or that," Owner JV-Tosshin said. "However, the current situation is clearly unacceptable, and something new is needed to stir up the guys and get something going again. We cannot go down to League 5 again, and this mandates drastic action."
To replace Rios, 33-year old Joey Hess of Austin, Texas, has been hired, initially for the rest of the season.
May 17 2053:
Centeno released from Thresher Sharks
-
by JV-Tosshin on January 4th, 2022
Fans were left sad, but understanding today when Biloxi Thresher Sharks announced the release from his contract of longtime Shortstop Raúl Centeno.
Centeno, 32, had been with the T-Sharks since 2048, was loved by fans for his outstanding defense, logging 50+ double plays in 2049, 50, 51 AND 52.
However, he was also a well known struggler at the plate, with his best hitting season for the Gulf Coast team being a .250, and only one other season above the Mendoza line. Indeed, his incredible power combined with his poor hitting often frustrated the crowd at Schaeffer Stadium, who were always hoping the power hitting Puerto Rican could become a more dependable bat in a strong lineup.
A dip in power over the winter break left Centeno vulnerable for a challenge from understudy Thomas Nowak, who he has been sharing duties with so far. Sources close to Manager Angel Rios indicate that a further dip in hitting numbers may have sealed the beloved infielder's fate.
Free agent Nicholas Caldwell has been signed and will share duties with Nowak for the rest of the season, at least, although Nowak is widely tipped to step up for a while starting from next season.