Biloxi Thresher Sharks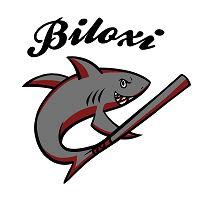 Team: Biloxi Thresher Sharks
[ID #356]

Location: Biloxi, MS (South)
Owner: JV-Tosshin

[since November 11th 2020 | last seen October 18th 2021]
Rank: #205 - Rating: 120.00
Fan Mood: 100.62
Prestige: 16
Color: Red & Black
Team Notes:
• Apr 18 2052:
Herb Andrew
was claimed off of waivers.
• Apr 03 2052:
Alfred Kunz
was claimed off of waivers.
• Mar 25 2052:
Enrique Altamirano
was claimed off of waivers.
• Mar 14 2052:
Zachary Root
was signed as a free agent.
• Mar 08 2052:
Adonis King
was hired as the new coach.
• Mar 08 2052: Coach
Devon Farr
was let go.
• Mar 04 2052:
Mikuláš Procházka
was claimed off of waivers.
• Mar 02 2052:
Thomas Nowak
was claimed off of waivers.
• Jan 22 2052:
Roberto Guzman
was hired as the new coach.
• Jan 22 2052: Coach
Joseph Dunne
was let go.
League Record:
Wins: 15 Losses: 19 Pct: .441 Last10: 5-5 Streak: W1
Ave: 3.5 - 4.1 RS: 118 RA: 141 DIFF: -23 Power Index: 105.0
Cup:
Group 58
[0 | Still Alive]
Press Releases:
Jan 13 2052:
After long wait, Biloxi returns to LL4
-
by JV-Tosshin on September 19th, 2021
For the first season in 40 years, Biloxi embarks upon a season in the 4th level of the pyramid.
After a season where the Thresher Sharks surprised themselves by running away to the LL5.16 title, Biloxi now expects a much tougher challenge.
Despite climbing almost 200 places in the team rankings, Manager Rios insists focus is now on consolidating and preparing to move over to a new middle infield core in the coming years without collapsing back down to LL4.
Nov 02 2051:
Threshers take it home in 6
-
by JV-Tosshin on September 16th, 2021
Biloxi brought home a 2nd straight pennant and trophy after a game 6 victory over the Carlsbad Ninjas. Game 6 was won 1-0 at home, the only score being a Dirk Wahl homerun to lead off the 2nd inning.
The Threshers had to come from behind after a managerial hiccup saw rookie pitcher Saira Jinnah sent in to protect a 3 run lead, only for the bullpen to fall apart and lose 12-6.
Biloxi then went off on offense for the next three games, in the process winning both 12-1 and 13-5, sandwiching a more subdued 6-2 win.
With the opportunity to close the series on the road, a tense pitching duel in game 5 allowed Carlsbad to send the series back to Mississippi, where team captain Dirk Wahl proved to be the difference.
Biloxi will now return to LL4 for the first time in 40 years, hoping to make it stick this time around.
Oct 02 2051:
T-Sharks seal it at home
-
by JV-Tosshin on September 8th, 2021
In a nervy afternoon game, Biloxi sealed a trip to LL4 in style as starter Anderson Holt allowed just one hit and two walks before letting closer Ruben Diaz sweep out the 9th.
With Hector Melvin providing a solo home run in the 6th, the T-Sharks took a cagey 1-0 win to ensure that no matter what, Rockville has been put out of reach.
"Obviously the focus is still on finishing out the regular season," said Manager Rios, "But obviously this also allows us to start prepping for the playoffs. Might take a while before we know our opponent, though."
With the West increasingly heating up, Biloxi fans wait with baited breath to see who they will need to battle for a second consecutive trophy.
Aug 14 2051:
Thresher Sharks searching for consistency as interleague play comes to close
-
by JV-Tosshin on August 25th, 2021
After a disheartening 1-4 series loss in Carlsbad which saw Biloxi on the losing end of 4 close games in a row, manager Angel Rios said he was looking forward to the interleague play ending: "I cannot explain why, but we just clearly had more consistency against teams in our division."
The Thresher Sharks stormed to an early divisional lead in the first third of the season, but has only been able to cling to their lead through the interleague schedule, where Biloxi has been left searching for consistent results. More often than not, the Gulf Coast's finest has struggled to convert their league-leading pitching and defense into victories.
"No matter how good they've been on defense, it don't matter if the manager can't bring runs in on a consistent basis," Thresher Sharks fan club leader James Ray Quickley said to local press, referencing the widely held perception that manager Rios lacks the ability to get his line-up to finish off games. "They get on base alright, but then no one seems to want to bring the damn runs home!"
Rios, however, denies his offensive management is the cause. "We slumped last season too, and that time, we walked away with a dominant LL6 title, and we did finish the job in the playoffs. This is a stronger league now, so it should be expected that we'd not have as easy a time as last year. The fact that we're leading should be a cause for celebration. We still got it. In fact, our defense is better than last year!"
Rios, who indeed also faced fan criticism after a sudden, interleague play slump last year, will lead the Thresher Sharks out for their final interleague series against last years playoff opponents from Pontiac next week before heading back East to finish out a season where his team still holds a 10-game cushion in the race for LL4. "Wasn't expecting it, but I'm not the sort of guy to look a gift horse in the mouth." He grinned as he got up to finish the conference. "I'll still be looking forward to getting back East and close this thing out. We have blown a chance to kill the tension in interleague play once more, so let's not slip and fall on our faces now. We know these East teams, so let's get it done."
Jul 22 2051:
First Thresher Shark draft pick making majors debut
-
by JV-Tosshin on August 20th, 2021
Slovakian outfielder Jakub Cernik has just become the first player drafted by the Tresher Sharks' new management to earn a permanent call-up to the majors. The highly rated outfielder, 23, is expected to make occasional appearances in the outfield as the season closes, provided Biloxi maintain their lead in the division.
Though 3rd baseman Ernesto Ramon and reliever Berry Spencer were both called up by the new management, they were drafted by the previous owners. Biloxi team owner JV-Tosshin was excited to make the call-up, it is understood: "Now we'll see if I know how to draft players, I guess!" was the optimistic response from the owner.
Though Cernik is the first to get a permanent call-up, he did get beaten by 2049 first round pick Costas Angelopoulos, who played a single game at first base earlier this season while All-Star Dirk Wahl dealt with a minor injury.
Cernik, who Bench Coach Joseph Dunne already calls "probably the best defensive outfielder we have", is expected to make his first major league start sometime during the Sharks' quest for revenge against the South Jordan Hippos, who delivered a surprise walloping in the two teams' first series.