Lorenzo "Funky Monkey" Lemus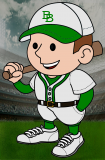 #7

- Lorenzo Lemus [ID #261857] Fall River Naughty Dawgs OF
Home Town: Concepción de la Vega, Dominican Republic School: none Drafted: 2049, Round #3
Professional (6 years with club)
Bats (S) Throws (R) Positions: OF SS 2b
Attributes
Offense [Form: Average]
Defense
Age: 27
Hitting:
18
Fielding:
13
Height: 6' 0"
Bat Control:
18
Range:
15
Weight: 210
Plate Discipline:
13
Arm:
20
Experience: 4 years
Power:
14
Skill Index:
128
Salary: $2.10M
Speed:
17
Potential:
16
Scouting Report: He can be a very good hitter. He can develop into a decent slugger. He has decent speed. He can be solid in the field. He has very good overall potential. He doesn't have too much room for improvement.
| Year | Team | LL | | G | AB | R | H | 2B | 3B | HR | RBI | BB | HBP | K | SB | CS | SH | FS | SF | AVE | OBP | SLG | OPS | VLHP | VRHP | Home | Away | RISP | GB/FB | GIDP | POTG | Age | SI | Salary |
| --- | --- | --- | --- | --- | --- | --- | --- | --- | --- | --- | --- | --- | --- | --- | --- | --- | --- | --- | --- | --- | --- | --- | --- | --- | --- | --- | --- | --- | --- | --- | --- | --- | --- | --- |
| 2050 | FLR | 3 | | 6 | 19 | 1 | 3 | 0 | 0 | 0 | 0 | 1 | 0 | 5 | 1 | 0 | 0 | 0 | 0 | .158 | .200 | .158 | .358 | .154 | .167 | .188 | .000 | .000 | 2.00 | 0 | 0 | 21 | 94 | $0.20M |
| 2051 | FLR | 2 | | 13 | 47 | 5 | 9 | 5 | 0 | 0 | 7 | 4 | 1 | 11 | 4 | 2 | 0 | 0 | 1 | .191 | .264 | .298 | .562 | .000 | .200 | .231 | .176 | .250 | 1.70 | 0 | 0 | 22 | 104 | $0.50M |
| 2052 | FLR | 2 | | 149 | 585 | 62 | 167 | 54 | 3 | 9 | 71 | 33 | 5 | 67 | 17 | 18 | 0 | 0 | 2 | .285 | .328 | .434 | .762 | .299 | .283 | .311 | .262 | .283 | 2.31 | 16 | 4 | 23 | 109 | $0.50M |
| 2053 | FLR | 2 | | 145 | 588 | 99 | 162 | 51 | 8 | 12 | 72 | 54 | 8 | 71 | 39 | 8 | 0 | 0 | 3 | .276 | .343 | .451 | .794 | .280 | .274 | .279 | .272 | .308 | 1.58 | 10 | 5 | 24 | 120 | $1.55M |
| 2054 | FLR | 1 | | 145 | 623 | 87 | 177 | 43 | 7 | 14 | 77 | 40 | 5 | 62 | 26 | 14 | 0 | 0 | 2 | .284 | .331 | .443 | .774 | .251 | .301 | .294 | .275 | .307 | 1.56 | 6 | 7 | 25 | 128 | $1.50M |
| 2055 | FLR | 1 | | 150 | 636 | 105 | 174 | 47 | 5 | 19 | 79 | 57 | 8 | 74 | 37 | 15 | 0 | 0 | 7 | .274 | .338 | .453 | .790 | .240 | .288 | .249 | .297 | .270 | 1.45 | 4 | 8 | 26 | 128 | $2.00M |
| 2056 | FLR | 1 | | 21 | 90 | 13 | 23 | 4 | 0 | 0 | 1 | 8 | 1 | 8 | 9 | 2 | 0 | 0 | 0 | .256 | .323 | .300 | .623 | .143 | .306 | .259 | .254 | .067 | 1.48 | 1 | 0 | 27 | 128 | $2.10M |
| Total | | | | 629 | 2588 | 372 | 715 | 204 | 23 | 54 | 307 | 197 | 28 | 298 | 133 | 59 | 0 | 0 | 15 | .276 | .332 | .435 | .768 | .253 | .285 | .280 | .273 | .283 | 1.67 | 37 | 24 | - | - | - |
| Year | Team | | P | % | C | % | 1B | % | 2B | % | 3B | % | SS | % | OF | % | LF | % | CF | % | RF | % | DH | CS% | PB | DP | OA | E | FP |
| --- | --- | --- | --- | --- | --- | --- | --- | --- | --- | --- | --- | --- | --- | --- | --- | --- | --- | --- | --- | --- | --- | --- | --- | --- | --- | --- | --- | --- | --- |
| 2050 | FLR | | 0 | .000 | 0 | .000 | 0 | .000 | 0 | .000 | 0 | .000 | 0 | .000 | 0 | .000 | 0 | .000 | 0 | .000 | 0 | .000 | 6 | 0% | 0 | 0 | 0 | 0 | .000 |
| 2051 | FLR | | 0 | .000 | 0 | .000 | 0 | .000 | 0 | .000 | 0 | .000 | 12 | .936 | 1 | 1.000 | 0 | .000 | 0 | .000 | 1 | 1.000 | 0 | 0% | 0 | 3 | 0 | 3 | .939 |
| 2052 | FLR | | 0 | .000 | 0 | .000 | 0 | .000 | 0 | .000 | 0 | .000 | 0 | .000 | 149 | .993 | 0 | .000 | 0 | .000 | 149 | .993 | 0 | 0% | 0 | 5 | 23 | 3 | .993 |
| 2053 | FLR | | 0 | .000 | 0 | .000 | 0 | .000 | 0 | .000 | 0 | .000 | 0 | .000 | 145 | .995 | 0 | .000 | 0 | .000 | 145 | .995 | 0 | 0% | 0 | 3 | 26 | 2 | .995 |
| 2054 | FLR | | 0 | .000 | 0 | .000 | 0 | .000 | 0 | .000 | 0 | .000 | 0 | .000 | 145 | .997 | 3 | 1.000 | 0 | .000 | 142 | .997 | 0 | 0% | 0 | 1 | 13 | 1 | .997 |
| 2055 | FLR | | 0 | .000 | 0 | .000 | 0 | .000 | 0 | .000 | 0 | .000 | 0 | .000 | 150 | .988 | 0 | .000 | 0 | .000 | 150 | .988 | 0 | 0% | 0 | 1 | 12 | 5 | .988 |
| 2056 | FLR | | 0 | .000 | 0 | .000 | 0 | .000 | 0 | .000 | 0 | .000 | 0 | .000 | 21 | 1.000 | 0 | .000 | 0 | .000 | 21 | 1.000 | 0 | 0% | 0 | 0 | 1 | 0 | 1.000 |
| Total | | | 0 | .000 | 0 | .000 | 0 | .000 | 0 | .000 | 0 | .000 | 12 | .936 | 611 | .993 | 3 | 1.000 | 0 | .000 | 608 | .993 | 6 | 0% | 0 | 13 | 75 | 14 | .992 |
| Date | Game Date | Team From | Team To | Age | Transaction Type |
| --- | --- | --- | --- | --- | --- |
| 03/27/20 | January 15th 2045 | - | Draft Prospect Pool | 16 | Created as Draft Prospect |
| 02/26/21 | May 3rd 2049 | Draft Prospect Pool | Fall River Naughty Dawgs | 20 | Latin American Academy Signee |

Statistics/Graph Selection: