Fall River Naughty Dawgs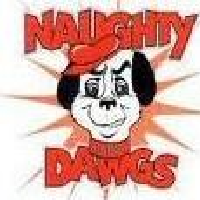 Team: Fall River Naughty Dawgs
[ID #547]

Location: Fall River, MA (New England)
Owner: Brewnoe

[since March 25th 2014 | last seen September 28th 2023]
Rank: #31 - Rating: 189.33
Fan Mood: 80.47
Prestige: 81
Color: Red & Black
Team Notes:
• Jul 16 2061:
Roberto Pagan
was signed as a free agent.
• Jul 14 2061:
Billy Matsumoto
was signed as a free agent.
• Jul 14 2061:
Matias Becerra
was released.
• Jun 09 2061:
Dick Cavanaugh
was signed as a free agent.
• May 29 2061:
Ivano Perić
was released.
• May 14 2061:
Mark Kelly
was signed as a free agent.
• May 10 2061:
Cruz Velázquez
was claimed off of waivers.
• May 03 2061:
Diego Sáenz
was claimed off of waivers.
• Mar 04 2061:
Mario Cardona
was signed as a free agent.
• Feb 19 2061:
Tomas Martinez
was released.
League Record:
Wins: 40 Losses: 42 Pct: .488 Last10: 2-8 Streak: L2
Ave: 4.2 - 4.5 RS: 347 RA: 373 DIFF: -26 Power Index: 102.9
Cup:
Group 92
[1 | Eliminated]
Press Releases:
Aug 02 2058:
Mad Scientist Comments on 3000 Wins and More
-
by Brewnoe on February 13th, 2023
After a ceremony celebrating regular season win 3000
Doug "The Mad Scientist" Reid
commented on some possible goals he's considering before he retires.
Currently sitting at 3,669 combined wins, he is looking to surpass Connie Mack's 3,755 combined sometime before next year's cup ends which will be 20 years fewer than Connie took to amass his total.
When asked if he'd consider retirement after reaching the mark, he said he'd like to get his postseason record above .500, adding that he won't get a chance to work on it this year as the Dawgs are potentially "in the toughest Division in the history of the game" this year.
He added that he'd like to stick around at least until
Blaine "DeBeers"
decides to retire "Unless it's true that he has some zombie heritage and he just keeps going forever" and possibly until
Gabriel Bechtel
hangs up his bat "The Dawgs drafted their first 400 home run hitter in my fourth season, sticking around to see if Gabe can threaten 500 is something that keeps me going."
In other milestone news: Gabe hit HR number 400 this week and is currently 3rd on all-time RBI list for the team, 1 behind Blaine who still trails Mr. Galvin by 188.
Jul 13 2040:
40th Anniversary team
-
by Brewnoe on April 23rd, 2019
C -
Phil "The Hell Mouth" Rasmussen
1B -
Anthony "Psycho" Perkins
2B - had a few ... tough call
Ryan Brooks
should have been a 3B (bad default manager)
Juan
should have been a 2B - bad me
Scooter Chase
- would also work
Really gotta bee -
"Mario" Vitali
SS-
Dan "The Man" Conley
- only USA national team member so far
3B - tough call for the other reason
Lenny "Hugsem and" Paxton
RF -
"Tank" Cazares
(trust the process)
CF -
"Roman" Gabriel "dunks on" Jordan
LF - easy one
"Boom Boom" Canepa
DH - toughest call
"Downtown" Robert Gregory
or
Jesse Galvin
RH SP -
"Graham" Chapman
LH SP -
Alfredo "Broccoli and Chicken"
aka Elias and Barnes
RP - easiest choice
"Moose" Baker
May 03 2033:
Knight Night
-
by Brewnoe on August 18th, 2017
Before the Dawgs head to Florida, join us for a celebration of the career of
Jacob "Shadow" Knight
... the last member of the first day club.
Drafted 17 years ago out of Caledon High School in Ontario and rescued from FA H,E-double hockey sticks by a great scout, SK hit the majors to stay in 2021 and won the Rookie of the Year award as a second baseman.
When Scooter Chase joined the team in 2022, SK became the prototype for the modern super-utility man, spending the first half of his prime bouncing between 1B, 2B, LF and DH.
With the release of Ivan Lynn in July 2026, Knight became our full-time 1B and took off.
Over the next 5 seasons, he picked had 2 all-star selections and picked up 2 gold gloves as the rare right-handed 1B as we rose from LL.5 in 2021 to Legends in 2029.
Maybe not surprisingly, as Knight lost his edge, so did the Dawgs. After providing some of the greatest highlights of our painful fall down the standings SK took some time off before re-signing last August as a backup/bench coach.
Jake is taking another break with far too many accomplishments to list here ... though we hope he may come back some day to teach
Psycho
how to put the ball in the air.
Sep 26 2020:
And Farewell VI.15
-
by Brewnoe on December 15th, 2014
The Dawgs are movin on up.
Kung Fu Masters
Smack that behind and discipline the mind.
Mar 02 2019:
Farewell Quincy
-
by Brewnoe on August 1st, 2014
We had a good season, but ...
You couldn't sell out the stadium for even one single game of our final series with the division title on the line. That is understandable with the Sox cruising to yet another World Series title, but we need people in our stadium too
(our management does agrees that Owens deserved the Cy Young .. Koji teaching Hembree that splitter was just unfair)
For the Dawg's truly loyal fans, we will be offering a complementary shuttle from the Lakeville T-stop to our beautiful new waterfront stadium at the former home of New England Power's Brayton Point location until the SouthCoast rail project is finished.
If you aren't a 2018 season ticket holder ...
I-93 South to Rt 24 South to I-195 West ... bring your bathing suit for the after party