Léo "Le roi soleil" Dubois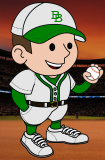 Léo Dubois [ID #236402] Free Agent OF
Home Town: Paris, France School: none Drafted: 2040, Round #6 by Eau Claire Kings
Veteran
Bats (R) Throws (R) Positions: OF
Attributes
Offense [Form: Average]
Defense
Age: 34
Hitting:
7
Fielding:
10
Height: 6' 0"
Bat Control:
8
Range:
13
Weight: 201
Plate Discipline:
18
Arm:
11
Experience: 9 years
Power:
16
Skill Index:
94
Salary: $0.80M
Speed:
11
Potential:
12
Scouting Report: He can develop into a decent slugger. He has decent speed. He is getting to the age where his skills may decline quickly.
| Year | Team | LL | | G | AB | R | H | 2B | 3B | HR | RBI | BB | HBP | K | SB | CS | SH | FS | SF | AVE | OBP | SLG | OPS | VLHP | VRHP | Home | Away | RISP | GB/FB | GIDP | POTG | Age | SI | Salary |
| --- | --- | --- | --- | --- | --- | --- | --- | --- | --- | --- | --- | --- | --- | --- | --- | --- | --- | --- | --- | --- | --- | --- | --- | --- | --- | --- | --- | --- | --- | --- | --- | --- | --- | --- |
| 2045 | ECL | 6 | | 0 | 0 | 0 | 0 | 0 | 0 | 0 | 0 | 0 | 0 | 0 | 0 | 0 | 0 | 0 | 0 | .000 | .000 | .000 | .000 | .000 | .000 | .000 | .000 | .000 | - | 0 | 0 | 23 | 81 | $0.20M |
| 2046 | ECL | 6 | | 34 | 64 | 7 | 14 | 3 | 0 | 2 | 10 | 7 | 1 | 15 | 0 | 1 | 1 | 0 | 0 | .219 | .306 | .359 | .665 | .211 | .286 | .250 | .194 | .188 | 1.29 | 0 | 0 | 24 | 87 | $0.20M |
| 2047 | ECL | 6 | | 74 | 173 | 21 | 35 | 7 | 3 | 4 | 12 | 15 | 0 | 33 | 3 | 4 | 2 | 1 | 0 | .202 | .266 | .347 | .613 | .243 | .121 | .183 | .225 | .143 | 2.22 | 7 | 0 | 25 | 92 | $0.50M |
| 2048 | ECL | 6 | | 105 | 215 | 23 | 43 | 18 | 1 | 4 | 19 | 27 | 3 | 37 | 5 | 3 | 1 | 0 | 1 | .200 | .297 | .349 | .646 | .198 | .209 | .225 | .177 | .180 | 1.11 | 3 | 0 | 26 | 95 | $0.50M |
| 2049 | ECL | 6 | | 110 | 277 | 46 | 73 | 21 | 1 | 11 | 35 | 46 | 3 | 47 | 13 | 6 | 0 | 0 | 0 | .264 | .374 | .466 | .840 | .270 | .250 | .262 | .265 | .328 | 1.16 | 11 | 1 | 27 | 98 | $0.50M |
| 2050 | ECL | 6 | | 108 | 301 | 51 | 73 | 25 | 2 | 9 | 33 | 44 | 1 | 41 | 18 | 5 | 0 | 0 | 1 | .243 | .340 | .429 | .769 | .223 | .340 | .255 | .232 | .197 | 1.13 | 3 | 4 | 28 | 104 | $0.50M |
| 2051 | ECL | 6 | | 72 | 178 | 29 | 41 | 9 | 1 | 7 | 16 | 29 | 2 | 31 | 6 | 2 | 0 | 0 | 0 | .230 | .344 | .410 | .755 | .207 | .274 | .198 | .264 | .160 | 0.85 | 1 | 3 | 29 | 105 | $0.50M |
| 2052 | ECL | 6 | | 107 | 183 | 32 | 41 | 16 | 1 | 2 | 24 | 25 | 2 | 35 | 7 | 1 | 0 | 0 | 3 | .224 | .319 | .355 | .674 | .267 | .104 | .211 | .246 | .313 | 1.27 | 1 | 0 | 30 | 104 | $0.55M |
| 2053 | ECL | 6 | | 104 | 173 | 34 | 49 | 14 | 2 | 8 | 29 | 35 | 0 | 33 | 4 | 1 | 0 | 0 | 2 | .283 | .400 | .526 | .926 | .294 | .259 | .307 | .259 | .317 | 0.89 | 4 | 3 | 31 | 104 | $0.50M |
| 2054 | ECL | 6 | | 75 | 126 | 26 | 35 | 7 | 1 | 4 | 21 | 24 | 0 | 22 | 0 | 0 | 0 | 0 | 5 | .278 | .381 | .444 | .825 | .242 | .371 | .274 | .281 | .323 | 1.19 | 0 | 2 | 32 | 103 | $0.50M |
| 2055 | ECL | 5 | | 36 | 63 | 15 | 21 | 4 | 1 | 3 | 11 | 9 | 1 | 9 | 3 | 0 | 0 | 0 | 1 | .333 | .419 | .571 | .990 | .283 | .471 | .308 | .351 | .471 | 0.55 | 1 | 0 | 33 | 100 | $0.50M |
| Total | | | | 825 | 1753 | 284 | 425 | 124 | 13 | 54 | 210 | 261 | 13 | 303 | 59 | 23 | 4 | 1 | 13 | .242 | .343 | .420 | .763 | .241 | .247 | .241 | .244 | .247 | 1.15 | 31 | 13 | - | - | - |
| Year | Team | | P | % | C | % | 1B | % | 2B | % | 3B | % | SS | % | OF | % | LF | % | CF | % | RF | % | DH | CS% | PB | DP | OA | E | FP |
| --- | --- | --- | --- | --- | --- | --- | --- | --- | --- | --- | --- | --- | --- | --- | --- | --- | --- | --- | --- | --- | --- | --- | --- | --- | --- | --- | --- | --- | --- |
| 2045 | ECL | | 0 | .000 | 0 | .000 | 0 | .000 | 0 | .000 | 0 | .000 | 0 | .000 | 0 | .000 | 0 | .000 | 0 | .000 | 0 | .000 | 0 | 0% | 0 | 0 | 0 | 0 | .000 |
| 2046 | ECL | | 0 | .000 | 5 | 1.000 | 4 | 1.000 | 3 | .850 | 1 | .000 | 1 | .000 | 8 | 1.000 | 6 | .000 | 0 | .000 | 2 | 1.000 | 12 | 16.7% | 0 | 1 | 0 | 3 | .948 |
| 2047 | ECL | | 0 | .000 | 17 | .986 | 1 | 1.000 | 1 | 1.000 | 2 | 1.000 | 2 | 1.000 | 27 | 1.000 | 14 | 1.000 | 0 | .000 | 13 | 1.000 | 24 | 8.7% | 0 | 0 | 0 | 1 | .992 |
| 2048 | ECL | | 0 | .000 | 5 | 1.000 | 6 | .958 | 0 | .000 | 3 | .667 | 0 | .000 | 88 | .993 | 6 | 1.000 | 20 | .952 | 62 | 1.000 | 3 | 22.2% | 0 | 6 | 6 | 3 | .984 |
| 2049 | ECL | | 0 | .000 | 20 | 1.000 | 2 | 1.000 | 0 | .000 | 0 | .000 | 0 | .000 | 83 | .991 | 4 | 1.000 | 76 | .991 | 3 | 1.000 | 5 | 11.8% | 4 | 3 | 6 | 2 | .994 |
| 2050 | ECL | | 0 | .000 | 2 | 1.000 | 1 | 1.000 | 0 | .000 | 1 | .000 | 0 | .000 | 97 | .980 | 20 | 1.000 | 72 | .979 | 5 | 1.000 | 7 | 0% | 1 | 1 | 3 | 5 | .982 |
| 2051 | ECL | | 0 | .000 | 1 | 1.000 | 6 | 1.000 | 0 | .000 | 0 | .000 | 2 | .846 | 61 | .992 | 22 | .944 | 30 | 1.000 | 9 | 1.000 | 2 | 0% | 0 | 3 | 3 | 3 | .983 |
| 2052 | ECL | | 0 | .000 | 6 | .920 | 7 | .986 | 1 | .000 | 5 | 1.000 | 0 | .000 | 81 | 1.000 | 13 | 1.000 | 68 | 1.000 | 0 | .000 | 7 | 20% | 0 | 1 | 0 | 4 | .980 |
| 2053 | ECL | | 0 | .000 | 2 | 1.000 | 4 | .968 | 0 | .000 | 3 | .857 | 0 | .000 | 94 | .979 | 9 | 1.000 | 78 | .976 | 7 | 1.000 | 1 | 0% | 0 | 1 | 2 | 4 | .973 |
| 2054 | ECL | | 0 | .000 | 0 | .000 | 1 | .833 | 0 | .000 | 2 | 1.000 | 0 | .000 | 72 | .975 | 6 | 1.000 | 59 | 1.000 | 7 | .750 | 0 | 0% | 0 | 0 | 1 | 3 | .967 |
| 2055 | ECL | | 0 | .000 | 0 | .000 | 0 | .000 | 1 | 1.000 | 0 | .000 | 0 | .000 | 35 | 1.000 | 0 | .000 | 31 | 1.000 | 4 | 1.000 | 0 | 0% | 0 | 0 | 1 | 0 | 1.000 |
| Total | | | 0 | .000 | 58 | .989 | 32 | .980 | 6 | .857 | 17 | .923 | 5 | .882 | 646 | .988 | 100 | .988 | 434 | .988 | 112 | .988 | 61 | 12.2% | 5 | 16 | 22 | 28 | .983 |
| Date | Game Date | Team From | Team To | Age | Transaction Type |
| --- | --- | --- | --- | --- | --- |
| 04/30/19 | August 4th 2040 | Draft Prospect Pool | Eau Claire Kings | 18 | International Signee |
| 07/01/22 | August 19th 2055 | Eau Claire Kings | Free Agent Pool | 33 | Released |

Statistics/Graph Selection: