Santa Clara Colts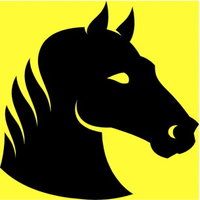 Team: Santa Clara Colts
[ID #724]

Location: Santa Clara, CA (West)
Owner: Fark

[since April 21st 2018 | last seen May 30th 2023]
Rank: #211 - Rating: 116.79
Fan Mood: 112.14
Prestige: 13
Color: Black & Yellow
Team Notes:
• Jan 13 2060:
Troy Vogel
was claimed off of waivers.
• Jan 13 2060:
Marcos Viera
was inducted into the team Hall of Fame.
• Jan 13 2060:
Marcos Viera
was released.
• Jan 13 2060:
Kiké Vega
was selected to the national team of
Ecuador
.
• Nov 02 2059:
Kiké Vega
was named the Rookie Pitcher of the Year.
• Aug 19 2059:
Tomás Ortega
was released.
• Jul 14 2059:
Domingo Sepulveda
was released.
• Jun 15 2059:
Damon Winslow
was claimed off of waivers.
• Feb 05 2059:
Álex Guerrero
was claimed off of waivers.
• Jan 13 2059:
Toni Peña
was claimed off of waivers.
League Record:
Wins: 0 Losses: 0 Pct: .000 Last10: 0-0 Streak: -
Ave: 0.0 - 0.0 RS: 0 RA: 0 DIFF: 0 Power Index: 102.1
Cup:
Group 84
[0 | Still Alive]
Press Releases:
Mar 14 2046:
Colts geared up for return to V.15 League
-
by Fark on June 26th, 2020
Tyler, TX - Months following a disappointing playoff loss after going 105-55 during the regular season, the Tyler Colts are ready to take on V.15 League. Manager "Captain" Dwight Nash is excited for his 5th year as the leader of the team saying, "We have a great mix of veteran and young players that I truly believe can make some noise this year. I can't wait to start our Cup season, March 23rd and regular season, the 27th." The Colts open up their Cup season at Bonita Spring and regular season at Pueblo.
Jul 16 2041:
Colts Coming Together
-
by Fark on July 11th, 2019
TYLER, TX - After enduring a 13 game losing streak earlier in the season, the Tyler Colts have gone 23-14 since then including a 7 game win streak in early June. Currently they are 37-43 and in 4th place in the West with still half the season left. The Colts fielded 3 players in the All Star game this year, 3B Cameron McDowell, OF Cesar Abeyta, and SP Michel "Moose" Bernier. Following their recent success the Colts are excited about this second half of the season. RP Andres Morales, who was acquired in the offseason, when asked about the upcoming second half said, "I'm excited." Those are powerful words from Morales. The Colts begin their second half at home in a 5 game series against Eau Claire.
May 29 2041:
Tyler in the midst of a 12 game skid
-
by Fark on June 27th, 2019
Tyler, TX - Tyler Colts are in the midst of a 12 game losing streak as the first quarter of the season passes by. After a strong offensive outburst at the beginning of the season the runs have came few and far between the last few series' and pitching has been below average. Rumors are circulating throughout the Tyler clubhouse that Manager Batista is on the hot seat if this trend continues. The Colts travel to Mission Saturday for a 4 game series against the Roadrunners.
May 25 2036:
Colts Entering 2nd Quarter of Season on 4 Game Win Streak
-
by Fark on June 7th, 2018
The Tyler Colts are entering the 2nd quarter of the 2036 season on a 4 game winning streak following their sweep of the Mission Roadrunners. Tyler (21-19) has began the season on a positive note, following their poor 2035 season when they went 49-111.
Junichi Sasaki (.313 AVE) and Jon Gamble (.303 AVE) lead the Colts in the batter's box while Steve Sullivan's (1.87 ERA) and Aarón Hernández's (9 Saves) play on the mound are leading the Colts.
Manager Claudio Batista is happy with the play of his team, but knows there's a lot of room for improvement, saying, "I'm excited with the outlook of our team. We need to continue to improve every day. I'm looking forward to the rest of the season."
Jan 15 2036:
Woody out; Batista in
-
by Fark on May 5th, 2018
Manager Tyrone Woody was relieved of his duties today as manager of the Tyler Colts after 2 disappointing seasons managing the Colts to a 64-171 record. Claudio Batista takes Woody's place as manager, bringing in an extra knowledge of offense to the club.