San Luis Obispo Turtles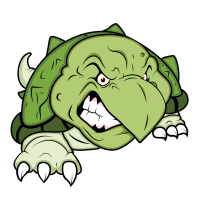 Team: San Luis Obispo Turtles
[ID #63]

Location: San Luis Obispo, CA (West)
Owner: Geech

[since January 12th 2014 | last seen June 02nd 2023]
Rank: #123 - Rating: 141.29
Fan Mood: 101.35
Prestige: 30
Color: Green
Team Notes:
• Jan 13 2060:
Christian Maldonado
was hired as the new manager.
• Jan 13 2060:
Jacob Hardy
was fired as manager.
• Jan 13 2060:
Kamon Sirisopa
was selected to the national team of
Thailand
.
• Jan 13 2060:
Ji Hu Ju
was selected to the national team of
South Korea
.
• Jan 13 2060:
Tygo Van der Wal
was selected to the national team of
South Africa
.
• Jan 13 2060:
Michać Kaczmarek
was selected to the national team of
Poland
.
• Jan 13 2060:
Lorenzo Otero
was selected to the national team of
Honduras
.
• Jan 13 2060:
Taito Mauga
was selected to the national team of
American Samoa
.
• Nov 02 2059:
Will Bannon
was hired as the new coach.
• Nov 02 2059:
Charles Calhoun
was hired as the new coach.
League Record:
Wins: 0 Losses: 0 Pct: .000 Last10: 0-0 Streak: -
Ave: 0.0 - 0.0 RS: 0 RA: 0 DIFF: 0 Power Index: 97.9
Cup:
Group 76
[0 | Still Alive]
Press Releases:
Mar 20 2046:
San Luis Obispo Turtles Look to Build Upon Historic Success
-
by Geech on June 29th, 2020
2045 saw the SLO Turtles continue to reach new heights of success as a franchise. After winning a level III division for the first time ever, they went on to win the playoffs and capture the league crown.
Said owner Geech, "We were absolutely delighted to see the team win the league in 2045, and we're thrilled to be playing in League II.2 this year."
When asked about the new, tougher competition, Manager Hardy said, "These level II teams are going to be tougher than any of the competition we've faced. We're really going to have to execute on the fundamentals consistently if we want to stick around."
"Still," he said with a smile, "I know the boys are eager to see what they can do."
Designated Hitter Tyler Beaumont echoed that sentiment saying, "It's a dream come true to win the league and promote again. These teams won't know what hit them!" Tyler has been on the major league squad since 2035 and has been one of the top hitters for most of that stretch. However, despite promoting three times during that period, this is the first league championship they've won.
"To be honest, I never expected us to reach this level of success," said Geech about the historical nature of the team's recent accomplishments. Geech is the longest tenured owner in franchise history, and has now overseen half of the team's league and division wins. 2045 saw the team win 96 games, more wins than the team has ever posted outside of league level VI. In addition, the team finished with a rating of 220.79 and a ranking of 22nd, both also franchise bests.
Mar 16 2044:
The Turtles Deliver Franchise Best Result
-
by Geech on January 24th, 2020
In 2003, the San Luis Obispo Turtles relegated out of league III.3. In 2044, they will return to league level 3 for the first time in franchise history. 2043 saw the Turtles win a level IV division for the first time ever, with one of their best overall seasons. They won 90 games, their second best total in LL IV competition behind only the 92 win season in 2040. They finished third in the division that season. Their team rating of 134.09 was the third highest in team history behind 2040 (150.32) and 2018 (137.87).
Said owner Geech, "It's been a long road to reach this level, but we're all excited to finally deliver it for the fans!"
The team combined excellent pitching with solid hitting. The team ERA of 3.96 was second best in the league behind Knoxville, while the FIP of 4.07 was the best in the league. The team OPS of .773 was third in the league behind Laguna Niguel and Santa Clemente. Answering media questions, manager Hardy remarked "The talent really came together for us this season. We have veterans still posting great numbers; guys in their prime delivering the goods; and young fellas coming up and contributing in big ways!"
The team's star set up man Yukinaga Sato, who was selected for both All Star and All League in 2043, said through an interpreter, "Mr. Hardy really brings out the best in us! I know everyone on the pitching staff agrees!"
The lineup was anchored around catcher Tyler Beaumont, who led the team with a regular season .922 OPS. "I'm so pumped to be promoting to level III!" he told reporters.
You said it, Tyler. The team and their fans are all looking toward 2044 with excitement and optimism.
Oct 28 2040:
SLO Turtles achieve team milestone in 2040!
-
by Geech on May 21st, 2019
The San Luis Obispo Turtles set a new team milestone in 2040 by winning 92 games at league level 4! Although this resulted in a third place finish this season, this is the highest number of wins in a league higher than level 6 in team history.
The previous high was 90 wins in league V.11 set in 2016 and matched in 2017. The highest number of wins in level 4 was 85 wins in 2018, in league IV.6.
Said new team manager Hardy, "We feel this success was driven largely by the great work my predecessor did in emphasizing the farm system over the past several seasons. Going forward, we want to maintain that level of development, while implementing some stronger programs at the major league level as well."
May 17 2034:
San Luis Obispo advance in Cup play!
-
by Geech on November 6th, 2017
The SLO Turtles are pleased to announce that they have advanced in the Cup for the first time under current ownership. The Turtles went 13-7 in the first round of Cup play, good for second in their group. The previous season in which they advanced was 2027, when they were known as the Sluggers. Geech became the team owner in the final months of the 2030 season.
Said manager Jack Harwood, "It's a real testament to how the team has developed and improved over the years. A lot of these young players have stepped forward to contribute in big ways."
The fans have flocked to San Luis Obispo Stadium during the cup games, and the players are excited about it. "We can't wait to take on the Grand Junction Jets!" declared first baseman Natale.
Nov 04 2032:
Turtles name VI.22 playoff MVP!
-
by Geech on July 20th, 2017
After winning the League VI.22 championship, the San Luis Obispo Turtles have selected Toshi Iwasa as their playoff series MVP! Toshi hit .429/.500/.905 during the series, with a team-leading 3 HR. He won two "player of the game" awards, also the most on the team.
Congratulations to Toshi and the rest of the Turtles on a successful conclusion to a great season!