Rockford Rhinos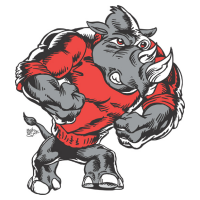 Team: Rockford Rhinos
[ID #328]

Location: Rockford, IL (Central)
Owner: jezzat

[since January 27th 2019 | last seen October 18th 2021]
Rank: #182 - Rating: 126.60
Fan Mood: 109.27
Prestige: 25
Color: Black & Yellow
Team Notes:
• May 14 2052:
Donovon Ness
was claimed off of waivers.
• Mar 18 2052:
Mike Kerr
was claimed off of waivers.
• Mar 10 2052:
Lorenzo Cortes
was claimed off of waivers.
• Jan 13 2052:
Jim Mattox
was claimed off of waivers.
• Jan 13 2052:
Pat Nugent
was released.
• Jan 13 2052:
Kenny Owens
was released.
• Jan 13 2052:
Richard Ohgi
was released.
• Jan 13 2052:
Herb Corrigan
was hired as the new coach.
• Jan 13 2052: Coach
Keandre Logan
was let go.
• Jan 13 2052:
Domingo San Martín
was selected to the national team of
Dominican Republic
.
League Record:
Wins: 19 Losses: 15 Pct: .559 Last10: 5-5 Streak: L1
Ave: 4.1 - 3.9 RS: 140 RA: 134 DIFF: +6 Power Index: 105.9
Cup:
Group 83
[0 | Still Alive]
Press Releases:
Jul 07 2050:
Landmarks for Ohgi
-
by jezzat on May 31st, 2021
Veteran 1B Richard Ohgi has notched up a number of landmarks in recent games. The 34 year old native of Franklin, New Jersey was the Rhinos' 2nd round draft pick back in 2034 and made his major league debut in 2039. Now he's reached the marks of 1500 hits (the 12th player in franchise history to do so), 1000 runs (only the 4th player to do so) and 300 Home Runs (just the 3rd player to do so).
When asked for a comment on his achievements Ohgi said "you know I don't actually exist don't you? This is just a computer game. Stop treating me like a real person".
Jun 15 2046:
Estes strikes the bicycle!
-
by jezzat on July 22nd, 2020
In game 2 of the recent series away at Fort Lauderdale, outfielder Dick Estes competed one of the more esoteric, some would say pointless, achievements in baseball by hitting for the cycle.
Having hit a double in the 1st, home runs in the 4th and 6th and a single in the 8th, Estes completed the feat with a triple in 9th, during a 9-1 win for the Rhinos.
Speaking after the game, he said "when I knew I only needed a triple, I was determined not to hit another home run to help our run difference". The Rockford Bicycle Company has promised to present Estes with a Raleigh Chopper to mark his achievement.
Jan 15 2044:
Hall of Fame inductees 2044
-
by jezzat on January 12th, 2020
The committee has met and their decisions have been announced. This year the 2 new seats available in the Hall of Fame both go to pitchers, Ernesto Mata and Ramon Borrego.
These were the announcements the club made about these 2 great players.
"A native of Chicago, Ernesto Mata was drafted out of High School by what were then the Redlands Panthers in 2019 and stayed with the franchise until 2037, a period which included the move to Rockford in 2035.
He pitched in the majors for 11 seasons, was the Rookie of the Year in 2027, was an all-star 3 times and won the Cy Young award in 2032, which was also his most successful season with an 18-7 record.
In total he played in 360 games with a 127-114 record and an ERA of 3.64. He and fellow 2044 inductee Ramon Borrego become just the 3rd and 4th pitchers to join the Rhinos' Hall of Fame."
"Ramon Borrego joins the Rhinos' Hall of Fame less than a season after his retirement. Despite only being a 6th round draft pick in 2024, he rapidly became a fans' favourite and eventually a legend.
He was an all-star in 5 straight seasons from 2036 to 2040 and won the Cy Young award in 2038. He managed double digit wins in 11 seasons and ended with a 166-145 record in 501 games. Only fellow Hall of Famer Kendrick Conley has more wins for the Rhinos and it was fitting that Kendrick was able to travel to Rockford to make the formal presentation to Ramon, his fellow Californian."
Jan 15 2043:
Hall of Fame
-
by jezzat on October 27th, 2019
The yearly meeting to consider new entrants to the Rhinos' Hall of Fame was held at Rockford Park last night. This year's nominees deserve their places for sheer length of loyal service. Andrew Dennis
http://brokenbat.org/player/13336
and Johnny Tucker
http://brokenbat.org/player/13360
have played the most games for the Rhinos for a hitter and a pitcher respectively. Both were fans' favourites and fully merit their places alongside the other club legends nominated previously.
Jan 15 2043:
Review of 2042 season
-
by jezzat on October 26th, 2019
2042 was a very pleasing and successful season for the Rhinos as manager Carson Cheng led them to promotion in just his 2nd year in charge, ending a 3 year sojourn in league V after demotion in 2039.
Statistically there were a number of highlights. Richard Ohgi and Alfonso Salinas both managed more than 40 home runs. Ohgi ended just 1 steal short of a 30/30 season, as well as drawing 99 walks and pulling off 107 double plays on his was to a Golden Glove at first base. His 136 runs was a single season team record.
In all, 8 players managed double digit home runs and 3 were awarded Golden Gloves, catcher Ricky Jennings and pitcher Lorenzo Cepeda being the other recipients as well as Ohgi.
Salinas also set a number of single season records including an SLG of .626 and an OPS of .986.
Amongst the pitching staff, Anthony Terry led the way with 17 wins, with 4 others contributing at least 10, including Pat Nugent in his first full season in the majors.
Looking forward to 2043, there is no doubt the squad is very old. Will it have one last hurrah in the tank or does it need a complete overhaul? There are certainly a lot of decisions to be taken to give the team the best chance of surviving in League IV.