Rockford Rhinos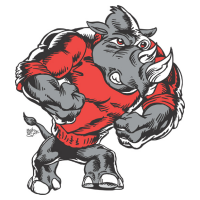 Team: Rockford Rhinos
[ID #328]

Location: Rockford, IL (Central)
Owner: jezzat

[since January 27th 2019 | last seen June 10th 2023]
Rank: #139 - Rating: 137.55
Fan Mood: 79.54
Prestige: 39
Color: Black & Yellow
Team Notes:
• Jan 13 2060:
Marco Lugo
was claimed off of waivers.
• Jul 22 2059:
Juan Pablo Sotelo
was signed as a free agent.
• May 10 2059:
Albert Linden
was claimed off of waivers.
• Apr 21 2059:
Juan Pablo Sotelo
was claimed off of waivers.
• Mar 14 2059:
Tracy Larson
was hired as the new coach.
• Mar 14 2059: Coach
Robby Sutton
was let go.
• Mar 06 2059:
Edgardo Valera
was claimed off of waivers.
• Jan 13 2059:
Rudy Velázquez
was released.
• Jan 13 2059:
Vasa Ioane
was selected to the national team of
American Samoa
.
• Mar 18 2058:
Juan Pablo Sotelo
was claimed off of waivers.
League Record:
Wins: 0 Losses: 0 Pct: .000 Last10: 0-0 Streak: -
Ave: 0.0 - 0.0 RS: 0 RA: 0 DIFF: 0 Power Index: 101.0
Cup:
Group 45
[0 | Still Alive]
Press Releases:
Aug 02 2058:
2000 losses for Fernandez
-
by jezzat on February 13th, 2023
Manager Rodolfo Fernandez recently registered his 2000th loss as a major league manager in the 6-4 home defeat to Brockton. 69 year old Fernandez first managed the Pittsburgh Pirates back in 2031 and also had spells at the Houston Armadillos, Woodbury Wolves, Oceanview Woods Grizzlies, Saratoga Highlanders, Fishers Rebels, Anderson Dogs and College Park Giants, before joining the Rhinos in 2047.
When asked about his achievement, Fernandez (who to be fair to him also has 2222 wins) said "you've got to be trusted by a lot of teams over a long period of time to rack up 2000 losses. Here's to the next 2000!"
With time catching up with him, that may be a bit of hyperbole on Fernandez' part (or possibly a sign of the onset of dementia) but it certainly seems there's life in the old Rhino yet.
Sep 24 2055:
Reyes hits for the cycle
-
by jezzat on July 11th, 2022
In Game 1 of the recent series at Colorado Springs, catcher Pablo Reyes become the first Rhino to hit the cycle since Dick Estes back in 2046. Admittedly, he was helped by having 9 at-bats in a game which the Rhinos eventually lost 5-4 after 18 innings.
Reyes got off to a flying start in his quest for this odd feat by getting the most difficult bits out of the way first, hitting a triple in the 2nd and a home run in the 4th.
The Renton native added a double in the 6th but then had a long wait for the elusive single, striking out in the 8th and 10th, failing again in the 12th and 14th before finally completing his quest in the top of the 17th. There was still left in this seemingly never-ending game for him to strike out again in the 18th before the home side clinched victory.
Sadly for Reyes the home run was the only RBI his efforts mustered which no doubt contributed to the Rhinos's loss. Asked how he felt after the game, Reyes' reply was short and too the point - "Knackered".
Oct 02 2052:
No hitter for Rosado
-
by jezzat on November 24th, 2021
In game 2 of the recent series at Carson, Luis "The Boss" Rosado threw the first no hitter in recent Rhinos' history and was just 1 walk and 1 error away from a perfect game. Asked how he was feeling after the game, Luis replied "very happy".
Jul 07 2050:
Landmarks for Ohgi
-
by jezzat on May 31st, 2021
Veteran 1B Richard Ohgi has notched up a number of landmarks in recent games. The 34 year old native of Franklin, New Jersey was the Rhinos' 2nd round draft pick back in 2034 and made his major league debut in 2039. Now he's reached the marks of 1500 hits (the 12th player in franchise history to do so), 1000 runs (only the 4th player to do so) and 300 Home Runs (just the 3rd player to do so).
When asked for a comment on his achievements Ohgi said "you know I don't actually exist don't you? This is just a computer game. Stop treating me like a real person".
Jun 15 2046:
Estes strikes the bicycle!
-
by jezzat on July 22nd, 2020
In game 2 of the recent series away at Fort Lauderdale, outfielder Dick Estes competed one of the more esoteric, some would say pointless, achievements in baseball by hitting for the cycle.
Having hit a double in the 1st, home runs in the 4th and 6th and a single in the 8th, Estes completed the feat with a triple in 9th, during a 9-1 win for the Rhinos.
Speaking after the game, he said "when I knew I only needed a triple, I was determined not to hit another home run to help our run difference". The Rockford Bicycle Company has promised to present Estes with a Raleigh Chopper to mark his achievement.