Pembroke Pines Gators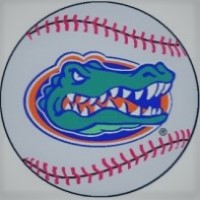 Team: Pembroke Pines Gators
[ID #204]

Location: Pembroke Pines, FL (Southeast)
Owner: texg8r

[since May 22nd 2020 | last seen January 28th 2022]
Rank: #98 - Rating: 149.87
Fan Mood: 135.56
Prestige: 25
Color: Green
Team Notes:
• Jul 14 2053:
Luis Vallejo
was released.
• May 29 2053:
James Watkins
was claimed off of waivers.
• Mar 30 2053:
Marcos Tejera
was released.
• Mar 30 2053:
Óscar Gonzáles
was claimed off of waivers.
• Feb 19 2053:
Glenn Benson
was released.
• Feb 19 2053:
James Sommers
was claimed off of waivers.
• Feb 19 2053:
Glenn Benson
was claimed off of waivers.
• Feb 08 2053:
Mateo DeJesús
was released.
• Feb 05 2053:
Tony Murillo
was claimed off of waivers.
• Feb 05 2053:
Rafael Estevez
was claimed off of waivers.
League Record:
Wins: 70 Losses: 40 Pct: .636 Last10: 9-1 Streak: W7
Ave: 6.1 - 4.3 RS: 676 RA: 470 DIFF: +206 Power Index: 103.0
Cup:
Group 114
[4 | Eliminated]
Press Releases:
Feb 19 2048:
Pembroke Pines Announces New Promotion!!
-
by texg8r on November 20th, 2020
In order to pay honor to both the memory of the recently deceased Eddie Van Halen and the World Championship won by catcher Tomas Hernandez, Pembroke Pines is proud to announce Panama! night on March 25th for the Home Game against Brookview Island. Come to the park decked in your most glorious spandex pants and show off your moves. The fan that can most accurately depict a David Lee Roth scissor kick in their spandex pants while simultaneously screaming "Yeee HAH" will win free season tickets.
Jan 15 2047:
Response to the Tasteless Kennesaw Hooters
-
by texg8r on September 1st, 2020
Don't try to blame your faults on us, the plain truth is...*bleep*. Sorry, not sorry.
Aug 19 2046:
A New Era Begins in Pembroke
-
by texg8r on August 7th, 2020
It is with much sadness that the Pembroke Pines Gators bid farewell to Colton "Hanky" Hankin, the club's much beloved Manager for the last year. Hanky was well regarded both inside and outside the club for his baseball intellect, sense of humor and passion for the game. Newly appointed General Manager Nick "Big Nick" Nompton had the following to say:
Unfortunately, the time has come to focus on the future of the club. We had hoped to be competing for promotion when the season started, but sitting 10 games back with 60 to go that seems like an unrealistic goal right now. We sincerely thank Hanky for his hard work and we wish him well in his future endeavors. Our attention now turns to the search for the next manager to usher the Gators into the next phase.
When reached for comment Colton Hankin responded through his agent Darren "Darcouth" Malmstein:
Hanky wishes to express his gratitude to the Gators for the last year. He is proud of what has been accomplished here. He looks forward to the next step in his career. And, I might just add, he will be incredibly successful wherever he lands.
In addition to the change in Manager, the club also has said goodbye to a several players this last week. Most notably, long time homegrown product Ivan Tellez. The club wishes Ivan well and hopes he can find the next challenge to bring his considerable talents to. The Team's recently appointed PR Director, Brad "Sticks" Hakujin had the following to say:
Change is hard, but sometimes necessary. We will be better because of these changes. I invite all of you to the club's annual Sushi Night fundraiser being held next Tuesday at Uchi.
Team owner Texg8r was highly involved in making these changes, when asked about his feelings he replied through his spokesman Ben Verde, formerly of the Colorado Tourism Board:
Time to get some winners in here.
Feb 19 2046:
New Brunswick Owner, Sick of New Jersey, Moves Team to Sunshine State
-
by texg8r on June 19th, 2020
Following 6 seasons of sub par performance in the Garden State, new owner Texg8r has taken the extraordinary step of moving the club to Pembroke Pines, Fl. When asked about the motivation for the move Texg8r had the following statement:
"Well, it became obvious that the losers in New Brunswick had no interest in what we were doing. After taking over the club midway through the 2045 season and making some significant changes, including hiring a new manager and shuffling the lineup, the team's performance improved dramatically. However, we didn't see that result in any increased support from the clearly unappreciative New Brunswick "fans". We received a warm invitation from the good people of Pembroke Pines, a GREAT city that loves baseball, to relocate there in a purpose built stadium. It didn't take much to convince me that this was the right time and the right opportunity. We have big ambitions for this club and we need a city and a fan base that is willing to come along with us. Not like those LOSERS in OLD Brunswick."
After making this statement Texg8r extinguished his cigar on a small child's head and laughed as he got into his 1987 Lamborghini and sped away.
When asked for their response the New Brunswick City Council simply said "Good riddance".