Pembroke Pines Gators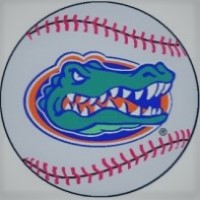 Team: Pembroke Pines Gators
[ID #204]

Location: Pembroke Pines, FL (Southeast)
Owner: texg8r

[since May 22nd 2020 | last seen August 17th 2022]
Rank: #121 - Rating: 137.88
Fan Mood: 125.98
Prestige: 33
Color: Green
Team Notes:
• Feb 19 2056:
Vicente Beltrán
was signed as a free agent.
• Feb 19 2056:
Jose Sierra
was signed as a free agent.
• Feb 19 2056:
Luiz Otávio Morais
was signed as a free agent.
• Feb 19 2056:
Julián Santamaría
was claimed off of waivers.
• Feb 19 2056:
Santiago Angeles
was claimed off of waivers.
• Feb 05 2056:
Xavier Cervantes
was claimed off of waivers.
• Feb 05 2056:
Gaspar Pantoja
was claimed off of waivers.
• Jan 22 2056:
Frank Lee
was claimed off of waivers.
• Jan 13 2056:
Pascual Guzman
was claimed off of waivers.
• Jan 13 2056:
René Velázquez
was claimed off of waivers.
League Record:
Wins: 15 Losses: 9 Pct: .625 Last10: 8-2 Streak: W3
Ave: 4.8 - 4.6 RS: 115 RA: 110 DIFF: +5 Power Index: 101.7
Cup:
Group 55
[0 | Still Alive]
Press Releases:
Nov 02 2055:
2055 League V.1 Champs!! FLAGS FLY FOREVER
-
by texg8r on July 21st, 2022
In a remarkable turnaround, the Pembroke Pines Gators have captured their 2nd League title in 3 years. Down 3 games, the Gators needed the rare 4 in a row comeback to win the title, which they did on the back of some very solid pitching.
Series MVP Luis Alfaro was handed the start in Game 7, on short rest, and did not disappoint. The 24 year old, in just his second season of Major League ball, delivered 2 Quality Starts, with an ERA of 1.13 and 13Ks over 16 innings pitched. When asked about his performance Alfaro, who the team lovingly refers to as Alfalfa, said "I just approached the game like any other start, I didn't want to hype up the moment in my head, I just wanted to stay within the game and focus on the fundamentals that the organization has been instilling in me since the beginning.
Alfaro was a 1st round draft pick in 2048 and despite not topping any Top Prospect Lists has steadily moved through the organization and is now poised to be a regular feature in the starting rotation for years to come. Manager Mario Ayala had the following to say about his young pitcher. "Yes, you know, it's not very easy to put a 24 year old in that position. Its a lot of pressure even for a veteran. But, I knew that Luis could handle it because he's an exceptional young man and doesn't get rattled. He's really shown this year what he is capable of and I look forward to seeing more of that in the future."
Other standout performances in the series include pitchers Gilbert Croft and James Watkins, who each also started 2 games and had ERAs below 3. On the offensive side Mario Valentin had the hot bat with 2 HRs and 3 Doubles in his 27 ABs.
Now the Piners look forward to a return to League 4 and hope their experience is a big improvement over a challenging 2054 season that saw them come right back down to League 5 after only one season. For now, the team plans on enjoying a short vacation before getting ramped back up again for Spring Training. When asked what he plans to do during the break Center Fielder Thomas "Poison" Ivey said "Relax, go fishing, maybe hit some balls at the local Muni...the wife has a honey do list a mile long, so I'll be busy for sure."
The front office also plans to be busy in the offseason player market. They will seek to fill a few positions of need and to make upgrades where they can to ensure a longer stay in League 4. Owner and General Manager Texg8r had the following to say when asked about the off season strategy, "We will do whatever it takes to make sure we are competitive in League 4....and as always, we will be looking for guys that can come in right away and compete. It's a competitive market and clubs across the Broken Bat world will be looking to make moves, but I trust our Talent Development and Scouting Departments to identify the right pieces to make this puzzle complete."
Nov 01 2053:
2053 Champions!!
-
by texg8r on February 16th, 2022
After 7 long years and 2 previous attempts, the Pembroke Pine Gators can finally fly a banner over our soon to be expanded ballpark!! Congrats to the Coaching Staff and the Players for a job well done. It was an impressive season in which the team posted the bests results in both Runs Scored and Runs Allowed since the move to Pembroke Pines. Now the time has come to get ready for a new challenge in League 4....Let's Go Gators!!!!
Feb 19 2048:
Pembroke Pines Announces New Promotion!!
-
by texg8r on November 20th, 2020
In order to pay honor to both the memory of the recently deceased Eddie Van Halen and the World Championship won by catcher Tomas Hernandez, Pembroke Pines is proud to announce Panama! night on March 25th for the Home Game against Brookview Island. Come to the park decked in your most glorious spandex pants and show off your moves. The fan that can most accurately depict a David Lee Roth scissor kick in their spandex pants while simultaneously screaming "Yeee HAH" will win free season tickets.
Jan 15 2047:
Response to the Tasteless Kennesaw Hooters
-
by texg8r on September 1st, 2020
Don't try to blame your faults on us, the plain truth is...*bleep*. Sorry, not sorry.
Aug 19 2046:
A New Era Begins in Pembroke
-
by texg8r on August 7th, 2020
It is with much sadness that the Pembroke Pines Gators bid farewell to Colton "Hanky" Hankin, the club's much beloved Manager for the last year. Hanky was well regarded both inside and outside the club for his baseball intellect, sense of humor and passion for the game. Newly appointed General Manager Nick "Big Nick" Nompton had the following to say:
Unfortunately, the time has come to focus on the future of the club. We had hoped to be competing for promotion when the season started, but sitting 10 games back with 60 to go that seems like an unrealistic goal right now. We sincerely thank Hanky for his hard work and we wish him well in his future endeavors. Our attention now turns to the search for the next manager to usher the Gators into the next phase.
When reached for comment Colton Hankin responded through his agent Darren "Darcouth" Malmstein:
Hanky wishes to express his gratitude to the Gators for the last year. He is proud of what has been accomplished here. He looks forward to the next step in his career. And, I might just add, he will be incredibly successful wherever he lands.
In addition to the change in Manager, the club also has said goodbye to a several players this last week. Most notably, long time homegrown product Ivan Tellez. The club wishes Ivan well and hopes he can find the next challenge to bring his considerable talents to. The Team's recently appointed PR Director, Brad "Sticks" Hakujin had the following to say:
Change is hard, but sometimes necessary. We will be better because of these changes. I invite all of you to the club's annual Sushi Night fundraiser being held next Tuesday at Uchi.
Team owner Texg8r was highly involved in making these changes, when asked about his feelings he replied through his spokesman Ben Verde, formerly of the Colorado Tourism Board:
Time to get some winners in here.