Blacksburg Demolition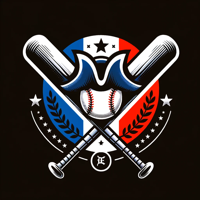 Team: Blacksburg Demolition
[ID #191]

Location: Blacksburg, VA (Mid-Atlantic)
Owner: Philliesworld

[since October 17th 2014 | last seen December 08th 2021]
Rank: #569 - Rating: 68.35
Fan Mood: 99.17
Prestige: 54
Color: Black
Team Notes:
• Jan 22 2053:
Danny Collins
was hired as the new coach.
• Jan 22 2053: Coach
Juan Menendez
was let go.
• Jan 22 2053:
Taylor Conners
was claimed off of waivers.
• Jan 22 2053:
Kerry Purdy
was hired as the new coach.
• Jan 22 2053: Coach
Hugh Palmieri
was let go.
• Jan 13 2053:
Hal Roth
was released.
• Jan 13 2053:
Dylan Clay
was released.
• Jan 13 2053:
Gulbadan Reza
was selected to the national team of
Pakistan
.
• Jan 13 2053:
Braydon Hilton
was selected to the national team of
Canada
.
• Jan 13 2053:
Sylvester Ferrell
was selected to the national team of
Belarus
.
League Record:
Wins: 0 Losses: 0 Pct: .000 Last10: 0-0 Streak: -
Ave: 0.0 - 0.0 RS: 0 RA: 0 DIFF: 0 Power Index: 99.4
Cup:
Group 22
[0 | Still Alive]
Press Releases:
Mar 17 2052:
Former Owner Back After Hiatus
-
by Philliesworld on October 2nd, 2021
Less than a decade ago the Harrisonburg Hydrogen were a contending legends team and finished the 2044 season ranked second in the nation with a dedicated fanbase that was enthralled with winning. A few short seasons later philliesworld the owner and general manager of the past 25 years was gone, "taking a break" he said, when or if he'd be back, no one knew. The entire franchise went from a tight knit clubhouse with supportive fans to falling apart and into oblivion leaving only a harsh reminder of how quickly a team can go from an elite status to not being more than a footnote in the local sports weekly. A quick secession of owners making an unsuccessful effort of containing the blazing dumpster fire failed and the demotions came one after another. By 2051 Harrisonburg was ownerless and bereft of star power and struggling to even put a semblance of competitive team on the field versus it's level VI opponents. With a bleak future on the horizon one of the few original Hydrogen stars Dylan Clay remaining on the team decided it was time to catch a flight to go see an old friend. Two weeks later the Virginian city of Harrisonburg was set alight by the news that the former local legend philliesworld himself was back in town and rumor had it that he was buying back the team. Needless to say the rumors were true and Philliesworld was reinstalled as the managing owner.
It didn't take long to see that big changes were afoot. By the time the 2051 season was in the books the roster turnover was so extreme that there was an entirely different team taking the field each night. The few veterans that were left from the glory days of the previous decade were the only thing left from that bygone era. As the season came to a close more breaking news came forth. The baseball team that had been enfranchised in Harrisonburg for the past 31 years was moving out of the Shenandoah valley and relocating two hours south to the small city Blacksburg, still in the state Virginia but far enough away that the faithful of Harrisonburg were both infuriated and hurt. Philliesworld understanding their pain while still maintaining his stance that a big change was required to turn around the struggling organization, offered free season tickets to anybody that had previously held a season ticket on the past 10 years, alleviating some of the outrage. In the process The former Harrisonburg Cardinals/Hydrogen were also renamed to the Blacksburg Demolition.
In an interview with local media philliesworld said that while the next few seasons wouldn't be easy there is plenty of reason to be optimistic of the future. He further elaborated saying, "The management and scouting teams we've assembled are some of the most dedicated and intelligent in the game of baseball, and we will not stop till this team has reestablished itself as force to be reckoned with."
Jan 15 2037:
"Blackhawk"
-
by Philliesworld on July 21st, 2018
That's what Bernie Austin was called by fans, teamates, and just about everybody else. "Blackhawk".
The Virginian native has etched himself into Harrisonburg lore, and has become bigger than life. Definitely bigger than his 178 lb. 5'9" frame.
In early 2022 he was aquired by the Harrisonburg Cardinals baseball team through waivers. He came to a franchise who had just moved to Harrisonburg a few seasons before and was still establishing their identity. Owner/general manager Dave Lee who bought and moved the team in 2020 was still finding his place inside the franchise managerial aspect as well. The Cardinals were an older team in desperate need of young stars to build a younger better team around. Bernie Austin was that player.
After a rough rookie season Blackhawk developed into everything the Harrisonburg administration had hoped for. He became the Ace of what became one of the best rotations in franchise history. He went to become a five time all-star, two time all-league, and two time CY young award winner. And led the Cardinals to their first Level II appearance.
His style of pitching was truly five star, From a strong, hard fastball, to a solid,chang of pace, wicked curve and sinker, and most of all pin point accuracy. And above all that the endurance to consistently take a game into late innings.
His 162 wins are the most in franchise history. He had two seasons with over 290 innings pitched. His ability to stay healthy was remarkable. His 2132 k's are also by far the most in franchise records. His career ERA of 3.43 is elite with a career as long as he had.
Yes, Bernie Austin enters Harrisonburg Hall of Fame easily as the most dominating pitcher in franchise history. We will never forget your dominance, passion, and competitivness "Blackhawk".
Jan 15 2032:
Rebuilding But Still Champions?
-
by Philliesworld on May 6th, 2017
The newly named Harrisonburg Hydrogen, formerly known as the Harrisonburg Cardinals, started out on the right track in their first season, winning the IV.3 East division Pennant with a 86-74 record, and going on to win the championship in seven games over Bellington. Despite the fact that both General manager Dave Lee, and Head Coach Carlton Bengtsson both made it clear that it was a a year of rebuilding.
The offense was lead by second year team captain, all-star, and all league, second baseman Kurt Higgins. He even garnered a few MVP votes. He hit a career high .322, and also had career highs of 23 home runs, and 109 RBI's. He had a similar if not better season than has 2028 MVP season. If not for Solana Beach's outstanding Victor Sweeney, Higgins would have had a great case for his second MVP. Other key performers in the offense were Shwarz, Vargas, Martin and Hackett. Third base Ray Martin lead things on the defensive side earning himself a hold glove, as well as did his pitching teammate Taro Amaya. On the mound things got of to a shaky start with ace and two time CY Young winner Bernie Austin started the season missing thirty-five games. But by the and of the season the pitching corps could hold their own against the best of the league. Both Bernie Austin, and Bart Patton ended up getting  Cy Young votes, Austin winning it despite his injuries. All-star closer Phil Gillespie led the leagues with saves. And 24 year old Drew Foley was awarded the ROY pitching award.
After the horrendous finish and relegation to the 2030 season the adiminstration had decided it was to time to flip some personel. After firing Coach Mario Jacobs, and hiring several interims, they finally hired Carlton Bengtsson as the new Head Coach. Coach "Beng" is quit the bang if you ask his players. "Yeah!  He's a beng bang all right but don't tell him I said that" laughed star closer Phil Gillespie. Average height with a slender frame, graying blond hair, blue green eyes, and a ready smile, Coach Beng has already won the hearts of all the team members. His hands on approach to teaching the game is amazing as said by Cuban native Raul Castaneda, "he'll acutually come in the batting cage and personally show us different swing stances, gets us to try out different techniques. He's open minded and willing to cooperate with all of us, you can't help respect him." Though the media has tried everything the Washington native Coach has been very hard to access, always flashing a quick smile but slipping out of all but a few interviews and press conferences.
Even though it is planned to be a rebuild that will take three or four seasons, GM Lee said it wouldn't hurt to win during the rebuild as well. So having extra salary space as well as needing a few extra bats last off season, they signed veterans Jon Carneglia, Alan Grant, and Dion Cook. All three contributed greatly and made it possible win a championship.
As far as the rebuild went, while most the offensive talent remained in triple A, and double A, "done so because we wanted them to gain some extra time learning their defensive positions and wanted to take slower approach to this rebuild" was Coach Beng's statement. But the fans did get to see the pitching likes of 24 year old Drew Foley, "Velocitic" Gonzales, Rex Helm and Bart Patton get plenty of major league playing time.  Several more prospects are reported as scheduled to be promoted next season. P Alvaro Lujan, P Johnny Robertson, 1B Eric Rinquist, and SS Salvador De La Garza. The highly touted P Jerry Pappalardo is reported to spend to entire 2032 season in Triple A.
Looking to the upcoming 2032 off season the Hydrogen will be entering season two of the rebuild, so free agent signings should be modest but looking at last season maybe not. The Hydrogen are actively shopping for a starting short stop or second baseman. Their also pursuing several outfielders to bolster outfield corps. Other than the remote chance of claiming a superstar the Hydrogen will probably settle with what they already have. As far as drafting goes their really in need some offensive talent, corner infielders and rangey outfielders. With pitching stocked they'll probably not draft or sign a lot of pitching prospects.
Looking forward to the 2032 season! GO HYDROGEN!
Oct 08 2030:
Coaching Change
-
by Philliesworld on February 9th, 2017
            While not totally unexpected, yesterday's firing of Coach Mario Jacobs sent shockwaves across Harrisonburg, Virginia and the surrounding areas. In the ruins of a once competent team, it's rumored General Manager Dave Lee had quite enough.  It was not a mutual parting but a kick out the door.
             The new Coach? Not yet, for sure. But an interim has been hired with maybe the possibility of staying as the official coach. Meet____Interim Coach Marco Cintron. Also on a sidenote this is the newly appointed Coach Cintron's first coaching job. The fifty-two year old Coach has quiet a reputation with youngsters improvement and training something the soon to be Harrisonburg Hydrogen desperately needs.
Regarding Former Coach Mario Jacobs. He was immediately hired by the Rocklin Patriots. Jacobs left the Cardinals with a 472-468 record over a course of six seasons. Won two division titles and led the Cardinals to their first albeit brief sojourn in a level II league. His playoff record was rather dismal with a winless 0-8 record. Jacobs was a more secluded person and never one to be the main talker, but he had a strong personality that demanded respect. Talking to Cardinal 2B Kurt Higgins about his former coach the praise couldn't have been more obvious.
"Yes, he will definitely be missed by all of us Cardinals. He brought a bonding team attitude to the locker room, smoothed out differences between players. Really though, I don't know why he had to get pushed out like that, seemed rather unprofessional to me, but we haven't gave him much support lately. I wish him the best of luck in Rocklin, they have got a great coach."
Despite the fact that GM Lee treated Jacobs rudely yesterday he has publicly stated that he wishes the best of luck to Jacobs and thanked him profusely for the services he did for the Harrisonburg organization. And he hopes he didn't take yesterday's firing personally.
One of the main reason the whole caboodle exploded yesterday was the releasing of veteran reliever Joe Peng. Dave Lee wanted him gone, Jacobs did not. As the General Manager, Lee of course prevailed. But it strained the straining and already weakened relationship to a breaking point.
Now turning to the future and an impending rebuild. All eyes are on the General Manager, who he'll officially hire for the coaching position or if Cintron will be installed as the official Coach, and also what direction he'll take the team.
Sep 04 2030:
Seasonal Changes
-
by Philliesworld on January 31st, 2017
Front office management is scrambling for answers after the devastating sweep in last the series of games versus Davenport Cobras.
After being only 4 1/2 games back Harrisonburg is now 8 1/2 games back, and in third position behind Scranton.
Coach O'brein in his latest press mentioned that Harrisonburg will be turning their attention to youth. "We haven't given up contending yet but with a 8 game gap between us a Davenport we have to start focusing on preparing some of our youth."
While the lineups haven't changed that much there have been subtle changes in the last several weeks. 1B "Mink" a free agent prospect signed earlier in the season was called up from triple A affiliate Union Eagles. Also veterans 3B Ray Martin, and OF Hector Alcarez have had less playing time recently. Younger Prospects are getting more at bars. A long expected demotion was made in the pitching department. 27 year old SP Shi Woo Jang was demoted AAA Union after two seasons of very disappointing performance. After initial success early in his career his performance has declined since. His tenure with the team is undecided and on very shaky ground.