Christos "The Greek" Papadakis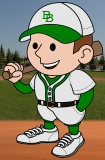 #26

- Christos Papadakis [ID #245045] Boulder Free Zoners SS
Home Town: Kalamata, Greece School: none Drafted: 2045, Round #3
Professional (8 years with club)
Bats (R) Throws (R) Positions: SS of
Attributes
Offense [Form: Cold]
Defense
Age: 29
Hitting:
15
Fielding:
12
Height: 6' 1"
Bat Control:
17
Range:
16
Weight: 207
Plate Discipline:
11
Arm:
12
Experience: 4 years
Power:
15
Skill Index:
112
Salary: $2.10M
Speed:
14
Potential:
14
Scouting Report: He can be a very good hitter. He can develop into an above average slugger. He has decent speed. He has very good overall potential. He is probably too old to improve much more.
| Year | Team | LL | | G | AB | R | H | 2B | 3B | HR | RBI | BB | HBP | K | SB | CS | SH | FS | SF | AVE | OBP | SLG | OPS | VLHP | VRHP | Home | Away | RISP | GB/FB | GIDP | POTG | Age | SI | Salary |
| --- | --- | --- | --- | --- | --- | --- | --- | --- | --- | --- | --- | --- | --- | --- | --- | --- | --- | --- | --- | --- | --- | --- | --- | --- | --- | --- | --- | --- | --- | --- | --- | --- | --- | --- |
| 2046 | BOU | 2 | | 0 | 0 | 0 | 0 | 0 | 0 | 0 | 0 | 0 | 0 | 0 | 0 | 0 | 0 | 0 | 0 | .000 | .000 | .000 | .000 | .000 | .000 | .000 | .000 | .000 | - | 0 | 0 | 22 | 93 | $0.20M |
| 2047 | BOU | 1 | | 13 | 33 | 3 | 7 | 3 | 0 | 0 | 3 | 0 | 2 | 8 | 0 | 0 | 0 | 0 | 0 | .212 | .257 | .303 | .560 | .286 | .192 | .250 | .176 | .500 | 2.17 | 0 | 0 | 23 | 100 | $0.20M |
| 2048 | BOU | 1 | | 24 | 63 | 7 | 12 | 3 | 0 | 1 | 3 | 0 | 0 | 13 | 0 | 0 | 0 | 0 | 1 | .190 | .188 | .286 | .473 | .167 | .196 | .258 | .125 | .071 | 0.81 | 0 | 0 | 24 | 102 | $0.50M |
| 2049 | BOU | 1 | | 69 | 193 | 25 | 47 | 8 | 0 | 7 | 32 | 8 | 1 | 31 | 0 | 0 | 0 | 0 | 5 | .244 | .271 | .394 | .664 | .250 | .241 | .264 | .226 | .298 | 0.94 | 1 | 4 | 25 | 104 | $0.50M |
| 2050 | BOU | 1 | | 55 | 127 | 12 | 28 | 5 | 2 | 3 | 14 | 10 | 1 | 14 | 0 | 0 | 0 | 1 | 4 | .220 | .275 | .362 | .637 | .192 | .259 | .193 | .243 | .129 | 1.93 | 2 | 0 | 26 | 107 | $0.50M |
| 2051 | BOU | 1 | | 94 | 253 | 23 | 62 | 19 | 1 | 7 | 29 | 13 | 1 | 27 | 1 | 0 | 4 | 0 | 2 | .245 | .283 | .411 | .694 | .302 | .216 | .276 | .226 | .239 | 1.13 | 8 | 0 | 27 | 108 | $0.50M |
| 2052 | BOU | 1 | | 144 | 518 | 69 | 141 | 37 | 6 | 17 | 77 | 33 | 1 | 71 | 0 | 0 | 2 | 2 | 5 | .272 | .314 | .465 | .779 | .288 | .268 | .263 | .281 | .290 | 1.08 | 5 | 6 | 28 | 112 | $1.15M |
| 2053 | BOU | 2 | | 84 | 333 | 60 | 101 | 34 | 0 | 9 | 65 | 19 | 3 | 35 | 1 | 1 | 3 | 0 | 5 | .303 | .342 | .486 | .828 | .271 | .312 | .328 | .286 | .392 | 1.08 | 4 | 3 | 29 | 112 | $2.10M |
| Total | | | | 483 | 1520 | 199 | 398 | 109 | 9 | 44 | 223 | 83 | 9 | 199 | 2 | 1 | 9 | 3 | 22 | .262 | .300 | .432 | .732 | .263 | .262 | .272 | .254 | .289 | 1.12 | 20 | 13 | - | - | - |
| Year | Team | | P | % | C | % | 1B | % | 2B | % | 3B | % | SS | % | OF | % | LF | % | CF | % | RF | % | DH | CS% | PB | DP | OA | E | FP |
| --- | --- | --- | --- | --- | --- | --- | --- | --- | --- | --- | --- | --- | --- | --- | --- | --- | --- | --- | --- | --- | --- | --- | --- | --- | --- | --- | --- | --- | --- |
| 2046 | BOU | | 0 | .000 | 0 | .000 | 0 | .000 | 0 | .000 | 0 | .000 | 0 | .000 | 0 | .000 | 0 | .000 | 0 | .000 | 0 | .000 | 0 | 0% | 0 | 0 | 0 | 0 | .000 |
| 2047 | BOU | | 0 | .000 | 0 | .000 | 0 | .000 | 0 | .000 | 0 | .000 | 0 | .000 | 13 | 1.000 | 0 | .000 | 13 | 1.000 | 0 | .000 | 0 | 0% | 0 | 0 | 0 | 0 | 1.000 |
| 2048 | BOU | | 0 | .000 | 0 | .000 | 0 | .000 | 0 | .000 | 0 | .000 | 0 | .000 | 24 | 1.000 | 0 | .000 | 0 | .000 | 24 | 1.000 | 0 | 0% | 0 | 0 | 0 | 0 | 1.000 |
| 2049 | BOU | | 0 | .000 | 3 | 1.000 | 0 | .000 | 0 | .000 | 0 | .000 | 26 | .929 | 38 | 1.000 | 3 | 1.000 | 27 | 1.000 | 8 | 1.000 | 2 | 50% | 0 | 9 | 2 | 5 | .970 |
| 2050 | BOU | | 0 | .000 | 0 | .000 | 6 | 1.000 | 6 | 1.000 | 0 | .000 | 27 | .927 | 16 | 1.000 | 1 | 1.000 | 6 | 1.000 | 9 | 1.000 | 0 | 0% | 0 | 5 | 1 | 6 | .959 |
| 2051 | BOU | | 0 | .000 | 0 | .000 | 6 | .889 | 0 | .000 | 0 | .000 | 82 | .958 | 3 | 1.000 | 1 | 1.000 | 1 | 1.000 | 1 | 1.000 | 3 | 0% | 0 | 28 | 0 | 14 | .957 |
| 2052 | BOU | | 0 | .000 | 0 | .000 | 0 | .000 | 0 | .000 | 1 | .000 | 116 | .970 | 27 | .984 | 0 | .000 | 18 | .979 | 9 | 1.000 | 0 | 0% | 0 | 35 | 1 | 15 | .972 |
| 2053 | BOU | | 0 | .000 | 0 | .000 | 0 | .000 | 1 | 1.000 | 0 | .000 | 83 | .977 | 0 | .000 | 0 | .000 | 0 | .000 | 0 | .000 | 0 | 0% | 0 | 35 | 0 | 8 | .977 |
| Total | | | 0 | .000 | 3 | 1.000 | 12 | .944 | 7 | 1.000 | 1 | .000 | 334 | .964 | 121 | .997 | 5 | 1.000 | 65 | .994 | 51 | 1.000 | 5 | 50% | 0 | 112 | 4 | 48 | .970 |
| Date | Game Date | Team From | Team To | Age | Transaction Type |
| --- | --- | --- | --- | --- | --- |
| 08/10/19 | January 15th 2042 | - | Draft Prospect Pool | 18 | Created as Draft Prospect |
| 04/24/20 | May 3rd 2045 | Draft Prospect Pool | Boulder Free Zoners | 21 | International Signee |

Statistics/Graph Selection: