Georgios "El Greco" Sanna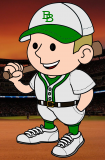 #23

- Georgios Sanna [ID #197080] Syracuse Spartans 3B
Home Town: Athens, Greece School: none Drafted: 2040, Round #1 by Sioux City Catfish
Veteran (2 years with club)
Bats (L) Throws (R) Positions: 3B 1b
Attributes
Offense [Form: Cold]
Defense
Age: 36
Hitting:
15
Fielding:
14
Height: 6' 1"
Bat Control:
14
Range:
7
Weight: 213
Plate Discipline:
13
Arm:
7
Experience: 12 years
Power:
13
Skill Index:
92
Salary: $2.00M
Speed:
9
Potential:
13
Scouting Report: He can be a great hitter. He can develop into a decent slugger. He can be outstanding in the field. He is getting to the age where his skills may decline quickly.
| Year | Team | LL | | G | AB | R | H | 2B | 3B | HR | RBI | BB | HBP | K | SB | CS | SH | FS | SF | AVE | OBP | SLG | OPS | VLHP | VRHP | Home | Away | RISP | GB/FB | GIDP | POTG | Age | SI | Salary |
| --- | --- | --- | --- | --- | --- | --- | --- | --- | --- | --- | --- | --- | --- | --- | --- | --- | --- | --- | --- | --- | --- | --- | --- | --- | --- | --- | --- | --- | --- | --- | --- | --- | --- | --- |
| 2042 | SXC | 3 | | 0 | 0 | 0 | 0 | 0 | 0 | 0 | 0 | 0 | 0 | 0 | 0 | 0 | 0 | 0 | 0 | .000 | .000 | .000 | .000 | .000 | .000 | .000 | .000 | .000 | - | 0 | 0 | 20 | 62 | $0.20M |
| 2043 | SXC | 3 | | 0 | 0 | 0 | 0 | 0 | 0 | 0 | 0 | 0 | 0 | 0 | 0 | 0 | 0 | 0 | 0 | .000 | .000 | .000 | .000 | .000 | .000 | .000 | .000 | .000 | - | 0 | 0 | 21 | 67 | $0.20M |
| 2044 | SXC | 3 | | 0 | 0 | 0 | 0 | 0 | 0 | 0 | 0 | 0 | 0 | 0 | 0 | 0 | 0 | 0 | 0 | .000 | .000 | .000 | .000 | .000 | .000 | .000 | .000 | .000 | - | 0 | 0 | 22 | 74 | $0.20M |
| 2045 | SXC | 3 | | 48 | 194 | 20 | 47 | 8 | 0 | 3 | 15 | 4 | 2 | 29 | 9 | 7 | 1 | 1 | 1 | .242 | .264 | .330 | .594 | .160 | .271 | .287 | .186 | .298 | 1.64 | 3 | 0 | 23 | 81 | $0.20M |
| 2046 | SXC | 4 | | 156 | 612 | 77 | 158 | 32 | 3 | 10 | 65 | 40 | 4 | 112 | 26 | 15 | 2 | 1 | 5 | .258 | .306 | .369 | .675 | .220 | .271 | .257 | .259 | .248 | 2.08 | 14 | 3 | 24 | 88 | $0.50M |
| 2047 | SXC | 5 | | 149 | 547 | 67 | 141 | 45 | 3 | 10 | 78 | 43 | 2 | 62 | 29 | 8 | 4 | 0 | 2 | .258 | .313 | .406 | .719 | .250 | .261 | .281 | .234 | .247 | 1.97 | 12 | 5 | 25 | 98 | $0.75M |
| 2048 | SXC | 6 | | 120 | 389 | 81 | 112 | 35 | 2 | 7 | 67 | 37 | 2 | 44 | 26 | 7 | 2 | 0 | 7 | .288 | .347 | .442 | .789 | .259 | .295 | .255 | .317 | .311 | 1.60 | 4 | 2 | 26 | 105 | $1.35M |
| 2049 | SXC | 5 | | 137 | 431 | 69 | 114 | 31 | 4 | 11 | 64 | 51 | 4 | 56 | 33 | 7 | 1 | 1 | 2 | .265 | .346 | .432 | .778 | .120 | .283 | .289 | .243 | .254 | 1.71 | 8 | 5 | 27 | 107 | $1.45M |
| 2050 | SXC | 5 | | 151 | 519 | 79 | 166 | 46 | 4 | 9 | 75 | 59 | 5 | 62 | 41 | 15 | 3 | 0 | 5 | .320 | .391 | .476 | .867 | .333 | .319 | .310 | .330 | .288 | 1.92 | 7 | 5 | 28 | 107 | $1.35M |
| 2051 | SXC | 4 | | 124 | 433 | 84 | 140 | 34 | 4 | 13 | 65 | 52 | 2 | 49 | 38 | 20 | 5 | 2 | 0 | .323 | .398 | .510 | .909 | .209 | .336 | .325 | .322 | .293 | 1.97 | 8 | 4 | 29 | 107 | $1.65M |
| 2052 | SXC | 4 | | 137 | 465 | 89 | 131 | 28 | 2 | 16 | 60 | 63 | 7 | 53 | 51 | 17 | 1 | 0 | 4 | .282 | .373 | .454 | .827 | .264 | .284 | .330 | .234 | .275 | 1.68 | 10 | 4 | 30 | 107 | $2.30M |
| 2053 | SXC | 4 | | 124 | 431 | 67 | 129 | 37 | 0 | 13 | 65 | 50 | 4 | 68 | 27 | 14 | 2 | 0 | 2 | .299 | .376 | .476 | .851 | .308 | .299 | .338 | .262 | .310 | 2.02 | 4 | 4 | 31 | 107 | $2.55M |
| 2054 | SXC | 4 | | 149 | 472 | 66 | 150 | 53 | 1 | 17 | 80 | 46 | 1 | 64 | 8 | 4 | 0 | 0 | 4 | .318 | .377 | .542 | .919 | .278 | .319 | .339 | .298 | .338 | 2.58 | 16 | 5 | 32 | 106 | $2.35M |
| 2055 | SXC | 5 | | 152 | 546 | 79 | 164 | 41 | 1 | 16 | 83 | 44 | 1 | 57 | 8 | 2 | 0 | 0 | 4 | .300 | .351 | .467 | .818 | .239 | .316 | .317 | .286 | .325 | 1.84 | 23 | 7 | 33 | 106 | $2.45M |
| 2056 | SXC | 5 | | 0 | 0 | 0 | 0 | 0 | 0 | 0 | 0 | 0 | 0 | 0 | 0 | 0 | 0 | 0 | 0 | .000 | .000 | .000 | .000 | .000 | .000 | .000 | .000 | .000 | - | 0 | 0 | 34 | 103 | $2.55M |
| 2056 | SYR | 6 | | 126 | 424 | 42 | 111 | 23 | 0 | 11 | 47 | 44 | 2 | 59 | 5 | 1 | 0 | 0 | 1 | .262 | .333 | .394 | .727 | .316 | .256 | .261 | .262 | .211 | 1.69 | 6 | 1 | 34 | 103 | $3.60M |
| 2057 | SYR | 6 | | 157 | 553 | 44 | 138 | 36 | 0 | 11 | 50 | 52 | 4 | 79 | 2 | 2 | 0 | 0 | 2 | .250 | .318 | .374 | .692 | .232 | .255 | .247 | .252 | .243 | 1.81 | 7 | 2 | 35 | 97 | $3.05M |
| 2058 | SYR | 6 | | 35 | 122 | 10 | 29 | 4 | 0 | 2 | 8 | 12 | 3 | 17 | 0 | 1 | 0 | 0 | 1 | .238 | .319 | .320 | .639 | .200 | .256 | .268 | .212 | .200 | 1.96 | 5 | 0 | 36 | 92 | $2.00M |
| Total | | | | 1765 | 6138 | 874 | 1730 | 453 | 24 | 149 | 822 | 597 | 43 | 811 | 303 | 120 | 21 | 5 | 40 | .282 | .348 | .436 | .784 | .234 | .291 | .294 | .270 | .279 | 1.89 | 127 | 47 | - | - | - |
| Year | Team | | P | % | C | % | 1B | % | 2B | % | 3B | % | SS | % | OF | % | LF | % | CF | % | RF | % | DH | CS% | PB | DP | OA | E | FP |
| --- | --- | --- | --- | --- | --- | --- | --- | --- | --- | --- | --- | --- | --- | --- | --- | --- | --- | --- | --- | --- | --- | --- | --- | --- | --- | --- | --- | --- | --- |
| 2042 | SXC | | 0 | .000 | 0 | .000 | 0 | .000 | 0 | .000 | 0 | .000 | 0 | .000 | 0 | .000 | 0 | .000 | 0 | .000 | 0 | .000 | 0 | 0% | 0 | 0 | 0 | 0 | .000 |
| 2043 | SXC | | 0 | .000 | 0 | .000 | 0 | .000 | 0 | .000 | 0 | .000 | 0 | .000 | 0 | .000 | 0 | .000 | 0 | .000 | 0 | .000 | 0 | 0% | 0 | 0 | 0 | 0 | .000 |
| 2044 | SXC | | 0 | .000 | 0 | .000 | 0 | .000 | 0 | .000 | 0 | .000 | 0 | .000 | 0 | .000 | 0 | .000 | 0 | .000 | 0 | .000 | 0 | 0% | 0 | 0 | 0 | 0 | .000 |
| 2045 | SXC | | 0 | .000 | 0 | .000 | 0 | .000 | 0 | .000 | 48 | .933 | 0 | .000 | 0 | .000 | 0 | .000 | 0 | .000 | 0 | .000 | 0 | 0% | 0 | 5 | 0 | 9 | .933 |
| 2046 | SXC | | 0 | .000 | 0 | .000 | 0 | .000 | 0 | .000 | 156 | .976 | 0 | .000 | 0 | .000 | 0 | .000 | 0 | .000 | 0 | .000 | 0 | 0% | 0 | 16 | 0 | 10 | .976 |
| 2047 | SXC | | 0 | .000 | 0 | .000 | 0 | .000 | 0 | .000 | 146 | .971 | 0 | .000 | 0 | .000 | 0 | .000 | 0 | .000 | 0 | .000 | 3 | 0% | 0 | 14 | 0 | 10 | .971 |
| 2048 | SXC | | 0 | .000 | 0 | .000 | 0 | .000 | 2 | 1.000 | 99 | .984 | 0 | .000 | 2 | 1.000 | 0 | .000 | 0 | .000 | 2 | 1.000 | 17 | 0% | 0 | 9 | 0 | 4 | .984 |
| 2049 | SXC | | 0 | .000 | 0 | .000 | 0 | .000 | 0 | .000 | 117 | .983 | 0 | .000 | 0 | .000 | 0 | .000 | 0 | .000 | 0 | .000 | 20 | 0% | 0 | 15 | 0 | 5 | .983 |
| 2050 | SXC | | 0 | .000 | 0 | .000 | 0 | .000 | 0 | .000 | 151 | .987 | 0 | .000 | 0 | .000 | 0 | .000 | 0 | .000 | 0 | .000 | 0 | 0% | 0 | 15 | 0 | 4 | .987 |
| 2051 | SXC | | 0 | .000 | 0 | .000 | 0 | .000 | 0 | .000 | 124 | .973 | 0 | .000 | 0 | .000 | 0 | .000 | 0 | .000 | 0 | .000 | 0 | 0% | 0 | 9 | 0 | 9 | .973 |
| 2052 | SXC | | 0 | .000 | 0 | .000 | 0 | .000 | 0 | .000 | 137 | .963 | 0 | .000 | 0 | .000 | 0 | .000 | 0 | .000 | 0 | .000 | 0 | 0% | 0 | 12 | 0 | 12 | .963 |
| 2053 | SXC | | 0 | .000 | 0 | .000 | 0 | .000 | 0 | .000 | 124 | .980 | 0 | .000 | 0 | .000 | 0 | .000 | 0 | .000 | 0 | .000 | 0 | 0% | 0 | 10 | 0 | 6 | .980 |
| 2054 | SXC | | 0 | .000 | 0 | .000 | 7 | 1.000 | 0 | .000 | 125 | .985 | 0 | .000 | 0 | .000 | 0 | .000 | 0 | .000 | 0 | .000 | 17 | 0% | 0 | 10 | 0 | 4 | .986 |
| 2055 | SXC | | 0 | .000 | 2 | 1.000 | 15 | .978 | 0 | .000 | 127 | .977 | 0 | .000 | 1 | .000 | 1 | .000 | 0 | .000 | 0 | .000 | 7 | 0% | 0 | 17 | 0 | 8 | .977 |
| 2056 | SXC | | 0 | .000 | 0 | .000 | 0 | .000 | 0 | .000 | 0 | .000 | 0 | .000 | 0 | .000 | 0 | .000 | 0 | .000 | 0 | .000 | 0 | 0% | 0 | 0 | 0 | 0 | .000 |
| 2056 | SYR | | 0 | .000 | 0 | .000 | 35 | .990 | 0 | .000 | 55 | .974 | 0 | .000 | 1 | .000 | 1 | .000 | 0 | .000 | 0 | .000 | 35 | 0% | 0 | 23 | 0 | 7 | .984 |
| 2057 | SYR | | 0 | .000 | 0 | .000 | 38 | .979 | 0 | .000 | 0 | .000 | 0 | .000 | 0 | .000 | 0 | .000 | 0 | .000 | 0 | .000 | 119 | 0% | 0 | 15 | 0 | 7 | .979 |
| 2058 | SYR | | 0 | .000 | 0 | .000 | 14 | .991 | 0 | .000 | 0 | .000 | 0 | .000 | 0 | .000 | 0 | .000 | 0 | .000 | 0 | .000 | 21 | 0% | 0 | 5 | 0 | 1 | .991 |
| Total | | | 0 | .000 | 2 | 1.000 | 109 | .985 | 2 | 1.000 | 1409 | .975 | 0 | .000 | 4 | 1.000 | 2 | .000 | 0 | .000 | 2 | 1.000 | 239 | 0% | 0 | 175 | 0 | 96 | .977 |
| Date | Game Date | Team From | Team To | Age | Transaction Type |
| --- | --- | --- | --- | --- | --- |
| 03/22/19 | March 14th 2040 | Draft Prospect Pool | Sioux City Catfish | 18 | International Signee |
| 08/05/22 | March 14th 2056 | Sioux City Catfish | Free Agent Pool | 34 | Released |
| 08/07/22 | March 18th 2056 | Waivers | Syracuse Spartans | 34 | Waiver Claim |

Statistics/Graph Selection: