Asheville Arch-Angels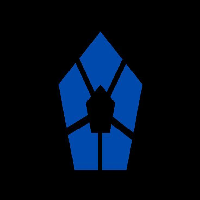 Team: Asheville Arch-Angels
[ID #751]
Location: Asheville, NC (Southeast)
Owner: nojosdad5

[since July 02nd 2016 | last seen August 21st 2018]
Rank: #330 - Rating: 99.03
Fan Mood: 102.07
Prestige: 15
Color: Rust
Team Notes:
• May 06 2037:
Ian Gilbert
was claimed off of waivers.
• Mar 30 2037:
Jim Yates
was released.
• Mar 30 2037:
Kieran Hunt
was claimed off of waivers.
• Mar 30 2037:
Stewart Hargreaves
was claimed off of waivers.
• Mar 30 2037:
Ernesto Rosas
was claimed off of waivers.
• Mar 30 2037:
George Robinson
was inducted into the team Hall of Fame.
• Mar 30 2037:
Andrew Evans
was inducted into the team Hall of Fame.
• Mar 30 2037:
Dwight Carney
was inducted into the team Hall of Fame.
• Mar 25 2037:
Frank Schneider
was claimed off of waivers.
• Mar 25 2037:
Do Hyun Kim
was claimed off of waivers.
League Record:
Wins: 17 Losses: 16 Pct: .515 Last10: 3-7 Streak: L4
Ave: 4.4 - 4.7 RS: 145 RA: 154 DIFF: -9
Cup:
Group 108
[1 | Still Alive]
Press Releases:
Sep 30 2035:
From 1st to worst
-
by nojosdad5 on April 25th, 2018
After winning the pennant in 2034, Asheville is having a dismal year with a record of 59-80. Following last night's lose manager Cactus Jackson was asked to comment. "This is the worse season ever under the current ownership. The bad thing is that you can't point to any 1 thing to blame, it's like a perfect storm of crap. If there is just 1 or 2 weak points you can usually fix it fairly easily. However, with so many things working against us, it's like trying to hit the wind. No matter how hard you try, it just doesn't work. We have the oldest starting lineup I can remember, but almost everyone, including the younger players, is having their worst season ever. Both the pitching and hitting has been inconsistent to say the least. We've been plagued with constant injuries, no major ones but enough to keep anyone from getting into a rythmn. The pitching staff has been eractic, but with glimmers of greatness. We just can't seem to get the pitching and hitting together on the same day. Even put defense has been unusually bad. The upside is that we have a great farm system with several kids ready to step up next season. We've already begun bringing some of them up, and starting them, to get them some big league experience. I expect a fire sale in the office season to make room for the new talent, with only a few veterans for guidance and hopefully some consistency off the bench. Our main focus in bringing in free agents will be in the pitching staff. I look forward to a great season next year." When Jackson was asked if his job was in jeopardy, he had no comment.
Oct 22 2034:
Pierson is a hero in Asheville!
-
by nojosdad5 on December 18th, 2017
Pee-Wee Pierson's walk off HR seals the deal to clinch the division title.
Jan 15 2034:
Friars kicked out of Gadsden
-
by nojosdad5 on October 7th, 2017
After 6 seasons in Gadsden the club is relocating. According to sources the city of Gadsden decided to not renew the teams contract. The Friars will be relocating to Asheville, NC and playing at the brand new stadium at Paradise Park. Rumor has it that this move was planned to happen, but not for another year. Asheville has assured the team that the new stadium will be ready for opening day. The Gadsden Fightin Friars will now be the Asheville Arch-Angels.
Oct 04 2033:
Friars say good bye to Limpy
-
by nojosdad5 on September 28th, 2017
Gadsden released UT Infielder Jin Goo Lim today. Manager, Cactus Jackson said "he's a decent ball player with some years left in him. We simply could not justify paying him $3.15 mill. to sit the bench. We wish him the best of luck."
Jul 20 2032:
Bold moves!
-
by nojosdad5 on June 22nd, 2017
2032 picked up right where we left off in 2031. No hitting! The pitching has been good, but not good enough to make up for not hitting the ball. You can't win if you can't score. In an attempt to get back on track we have parted ways with manager "Doc" Hunter. In his place, we've hired Chuck "Cactus" Jackson. He has a history of helping good hitters come out of slumps, and that's just what we need. We have a lot of talented ball players, but we're not getting any run production out of them. We've also taken a gamble and brought back a player we let go to soon in favor of youth. I'm pround to announce the return of the "Prince", Alfonso Ponce. He has always been a leader, both on and off the field. Plus, all the players know and trust him. Let's just hope that, at age 35, he still has a few games left in him.