Asheville Arch-Angels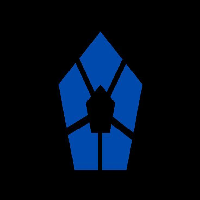 Team: Asheville Arch-Angels
[ID #751]
Location: Asheville, NC (Southeast)
Owner: nojosdad5

[since July 02nd 2016 | last seen April 20th 2018]
Rank: #243 - Rating: 115.16
Fan Mood: 89.93
Prestige: 15
Color: Rust
Team Notes:
• Sep 04 2035:
Julián Roche
was released.
• Aug 31 2035:
Bryan Reid
was claimed off of waivers.
• Aug 25 2035:
Rene Espinoza
was claimed off of waivers.
• Aug 19 2035:
Luke Wells
was claimed off of waivers.
• Aug 14 2035:
Al Gross
was released.
• Aug 14 2035:
Larry Cochrane
was released.
• Aug 02 2035:
Daniel Frick
was claimed off of waivers.
• Aug 02 2035:
Zhen Lin
was claimed off of waivers.
• Jul 28 2035:
Julián Roche
was claimed off of waivers.
• Jul 23 2035:
Wally Mariani
was signed as a free agent.
League Record:
Wins: 56 Losses: 70 Pct: .444 Last10: 3-7 Streak: L2
Ave: 4.7 - 4.8 RS: 596 RA: 609 DIFF: -13
Cup:
Group 42
[0 | Eliminated]
Press Releases:
Oct 22 2034:
Pierson is a hero in Asheville!
-
by nojosdad5 on December 18th, 2017
Pee-Wee Pierson's walk off HR seals the deal to clinch the division title.
Jan 15 2034:
Friars kicked out of Gadsden
-
by nojosdad5 on October 7th, 2017
After 6 seasons in Gadsden the club is relocating. According to sources the city of Gadsden decided to not renew the teams contract. The Friars will be relocating to Asheville, NC and playing at the brand new stadium at Paradise Park. Rumor has it that this move was planned to happen, but not for another year. Asheville has assured the team that the new stadium will be ready for opening day. The Gadsden Fightin Friars will now be the Asheville Arch-Angels.
Oct 04 2033:
Friars say good bye to Limpy
-
by nojosdad5 on September 28th, 2017
Gadsden released UT Infielder Jin Goo Lim today. Manager, Cactus Jackson said "he's a decent ball player with some years left in him. We simply could not justify paying him $3.15 mill. to sit the bench. We wish him the best of luck."
Jul 20 2032:
Bold moves!
-
by nojosdad5 on June 22nd, 2017
2032 picked up right where we left off in 2031. No hitting! The pitching has been good, but not good enough to make up for not hitting the ball. You can't win if you can't score. In an attempt to get back on track we have parted ways with manager "Doc" Hunter. In his place, we've hired Chuck "Cactus" Jackson. He has a history of helping good hitters come out of slumps, and that's just what we need. We have a lot of talented ball players, but we're not getting any run production out of them. We've also taken a gamble and brought back a player we let go to soon in favor of youth. I'm pround to announce the return of the "Prince", Alfonso Ponce. He has always been a leader, both on and off the field. Plus, all the players know and trust him. Let's just hope that, at age 35, he still has a few games left in him.
Apr 21 2032:
A tale of 2 teams.
-
by nojosdad5 on May 30th, 2017
The 2032 season has gotten off to a puzzling start for the Gadsden Fight'n Friars. After a terrible 0-8 start, they have clawed there way to 9-9 with a +2 scoring differential, and a team batting avg. of .220. On the flip side, this same ballclub is 11-1 in the Cup with a scoring diff. of +96, the team is hitting a .320 and ERA of 1.17. The question is, which team will show up for the long haul? When asked about it, Friar's 2b "Kid" Wiley said, "we always get off to a great start to the season just to flounder down the stretch. Hopefully, this year's slow start will mean great things later when it really counts. The great Cup start just means we have a good team with talented players that can get the job done. We just have to put it all together. The up side is we have been winning of late in the season as well ad the Cup. All-in-all, I expect the fans will be happy with the year ahead."