San Mateo Ninjas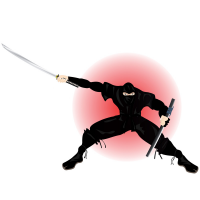 Team: San Mateo Ninjas
[ID #701]
Location: San Mateo, CA (West)
Owner: None
Rank: #503 - Rating: 70.07
Fan Mood: 99.78
Prestige: 31
Color: Red & Black
Team Notes:
• Mar 14 2048:
Jesús Camarena
was signed as a free agent.
• Mar 12 2048: Team relinquished by
andylinthegoat
.
• Jan 15 2048:
Manfred Schwarz
was selected to the national team of
Switzerland
.
• Jun 20 2047: Team acquired by
andylinthegoat
.
• May 29 2047:
Rodrigo Martinez
was released.
• May 29 2047:
Manfred Schwarz
was signed as a free agent.
• May 03 2047:
Eric Eller
was released.
• Apr 14 2047: Team relinquished by
SpencerE691
.
• Jul 27 2046:
Ramon Rubio
was hired as the new manager.
• Jul 27 2046:
Reuben Porter
was fired as manager.
League Record:
Wins: 0 Losses: 0 Pct: .000 Last10: 0-0 Streak: -
Ave: 0.0 - 0.0 RS: 0 RA: 0 DIFF: 0
Cup:
Group 40
[0 | Still Alive]
Press Releases:
Aug 31 2033:
Historic run falls short
-
by Crazy Li on September 18th, 2017
The San Mateo Ninja made a deeper cup run than they ever have previously in team history this season, reaching the finals themselves. Unfortunately, their luck ran out at the last second and they were promptly defeated in a 2-0 sweep. Despite exceptional performance in cup games leading up to the finals, the team played the final two games as lackluster as they have been the entire season in league.
Nov 04 2031:
Congrats, Futagawa!
-
by Crazy Li on May 5th, 2017
Although pitching is generally shaky and inconsistent for the Ninja, one man fought hard day in and day out to give some semblances of confidence to the team. Working his way to a 21-10 record with a 3.47 ERA and 1.216 WHIP, Michio Futagawa's efforts were rewarded when he won the 2031 CY Young.
We hope this is only the first of Futagawa's achievements on the hill.
Jul 16 2031:
San Mateo Sends 10
-
by Crazy Li on April 5th, 2017
Wednesday July 16, 2031
Another year, another all-star game and the Ninja loaded up the West's squad with players this season with ten players in total making the final roster.
Michio Futagawa and Jason Stanton were nominated as starting pitchers with closer Fernando Bonilla also being voted in. Roger Stein was named starting first baseman, Jun Seo Kim as starting third baseman, and Denny Lynn and Corey Lawson as starting outfielders. OF Cristiano Santana, 2B Kang Dae Lee, and SS Masatsugu Takahashi were also added as backups.
With 7 members of the Ninja's powerful offense, it's no wonder the West won the match-up 7-1. Among notable performances were Lynn going 2-5 with an RBI and Kim going 2-3 with 3 RBIs
Stanton started the game for the West, pitching 3⅔ innings, allowing the East's only run of the contest--a solo shot--while striking out 3.
Aug 13 2030:
San Mateo Streak Finally Comes to an End
-
by Crazy Li on January 25th, 2017
Nothing lasts forever and August 11th 2030, the San Mateo Ninja found this to be true as a heartbreaking 4-3 loss at home against Florence put an end to their impressive 16-game winning streak.
"It's always tough when you just miss extending a streak," said starter Lorenz Santos after the game. "I feel like if I just locked down and pitched a little better, we could have kept it going."
Santos game up all 4 runs in 8 innings of work, surrendering 8 hits and 5 walks in the outing. Of course, the team went on to win the next 3 games following that, meaning the streak would have hit 20 games if not for the unfortunate loss this past Sunday.
May 31 2030:
Ninja Topple Samurai
-
by Crazy Li on January 6th, 2017
In a match-up that sounds like it came from Japanese fiction, San Mateo came out victorious in its first two Cup games against Enid, marking the first time the team has advanced past the first round of the Cup since 2021.
The team now must prepare itself for round two as it heads to Kingsfort City. In it's 9 seasons under current ownership, the Ninja have never won a second round Cup match-up.