Yukon Twisters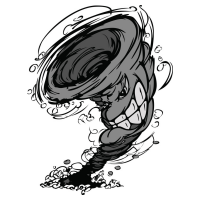 Team: Yukon Twisters
[ID #665]
Location: Yukon, OK (Plains)
Owner: None
Rank: #403 - Rating: 84.98
Fan Mood: 100.62
Prestige: 35
Color: Red & Gray
Team Notes:
• Mar 14 2043:
Tomás Crespo
was signed as a free agent.
• Jan 15 2043:
Esteban Olivares
was selected to the national team of
Panama
.
• Nov 04 2042:
Esteban Lopez
was released.
• Oct 08 2042:
Marty Bullard
was released.
• Aug 19 2042:
Andres Guzman
was released.
• Jul 21 2042:
Ed Marshall
was released.
• Jun 25 2042:
Georges Lapointe
was released.
• May 31 2042: Team relinquished by
Buckeye
.
• Jan 15 2042:
Esteban Olivares
was selected to the national team of
Panama
.
• Mar 20 2041:
Walter Gilbert
was released.
League Record:
Wins: 2 Losses: 7 Pct: .222 Last10: 2-7 Streak: L2
Ave: 4.0 - 5.8 RS: 36 RA: 52 DIFF: -16
Cup:
Group 113
[0 | Still Alive]
Press Releases:
Jun 24 2037:
Defeat the Cthulhu
-
by Buckeye on August 30th, 2018
Manager Micheal Hannah is looking for some fictional help, "They are supposed to be fictional characters. They don't seem so fictional to me. Someone needs to tell me how to kill it! Buy the books, watch the movies, figure out how to eliminate this foe. I can't even pronounce it, Choo Lou. Sounds like a broken train. We need to derail them if we want to have any chance at a championship!"
Sep 12 2035:
Manager Fined $100,000.00
-
by Buckeye on April 19th, 2018
Michael Hannah was fined $100,000 by the Yukon Twisters for his tirade in the club house following the sweep by the Fishers Tigers. It is unclear what the league will do after his profanity laced press conference in which he threw microphones, clipboards, and chairs.
Sep 08 2035:
Our Post Season Starts Today
-
by Buckeye on April 19th, 2018
Twisters skipper Michael Hannah on the importance of today's game, "Our post season starts today. We went 3-7 against the Tigers in the first half of the season, including a 3-0 sweep here in Yukon. We have to win this 3 game series against the Tigers if we have any hope of capturing the West. And we need to have some confidence playing them at home as we close the season with another 4 game set against the Tigers."
There are rumors Hannah offered to pay for a Tiger Steak dinner for the entire club if they can sweep the Tigers in this series. Multiple conservation groups have contacted the club to inform them of the endangered status of tigers. Hannah was rumored to respond, "We need to make them extinct"
Apr 06 2034:
We just need to find a way to win the close ones
-
by Buckeye on October 26th, 2017
I never liked starting the season with a 10 game road trip but felt pretty good after the first two series. But to lose 3 games by one run. It's frustrating! It SUCKS! We have to win this next game!