Venice Tigers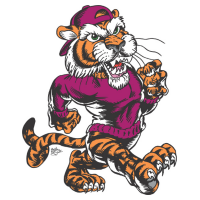 Team: Venice Tigers
[ID #614]
Location: Venice, CA (West)
Owner: None
Rank: #391 - Rating: 84.55
Fan Mood: 112.39
Prestige: 9
Color: Red & Gold
Team Notes:
• Jan 15 2034:
Khalid Rajput
was selected to the national team of
Pakistan
.
• Jan 15 2034:
Susanto Gunawan
was selected to the national team of
Indonesia
.
• Nov 04 2033:
Nathan Ford
was awarded the Cy Young award.
• Oct 24 2033: Team relinquished by
calebapple
.
• Jan 15 2033:
Khalid Rajput
was selected to the national team of
Pakistan
.
• Jan 15 2033:
Susanto Gunawan
was selected to the national team of
Indonesia
.
• Jul 09 2032:
Bill Green
was released.
• Jul 02 2032:
Mateo Lucero
was claimed off of waivers.
• May 10 2032:
Vince Hughes
was released.
• Jan 15 2032:
Khalid Rajput
was selected to the national team of
Pakistan
.
League Record:
Wins: 0 Losses: 0 Pct: .000 Last10: 0-0 Streak: -
Ave: 0.0 - 0.0 RS: 0 RA: 0 DIFF: 0
Cup:
Group 33
[0 | Still Alive]
Press Releases:
Feb 17 2031:
Relocation
-
by calebapple on February 23rd, 2017
The team relocates to Venice, CA for the upcoming season. Hopefully a change of scenery will help them get to .600 win percentage.
May 31 2029:
Rebuilding
-
by calebapple on October 22nd, 2016
Wahiawa is off to another bad start through 40 games. However, they have won 13 of their past 17 games. Much of that has to do with RP Susanto Gunawan, who has a 1.25 era in 21 innings this year for the Tigers. Offensively, the team is again lead by Lamar Mason. Many of the players are struggling, as they only have a .640 team OPS, and are only hitting .202 against lefties. The present isn't looking great, but the future is bright. Let's profile some of the best prospects in the organization.
21 year old C Wilson Martinelli (46.3 CS%), looks like a defensive stud at an important position. He only has a .686 OPS this year, but he could be an end of the year call up if he starts hitting better.
22 year old OF/2B Jonathan Ricci (.526 OPS) has the potential to be a great hitter, especially for a 2B, but he's really struggled this year, and it might be another year before he makes his majors debut.
18 year old P Marco Saldana has yet to pitch for the Tigers as he's a new signing, but he looks like the best pitcher in the farm.
20 year old 2B/3B Benjamin Ruiz (.695 OPS) is a natural 3B, and is a top 4 prospect on the team, but needs to learn to hit more before he can move up.
18 year old C/2B Gregg Conrad (.874 OPS 13 SB) is a speed demon with good defensive skills. However, he's only hitting at a Rookie level. He needs to improve his hitting skill also.
18 year old 2B/3B Brad Rapp (.752 OPS) is another quick defensive player. Similar to Conrad though, he isn't a great hitter yet, and may never be.
18 year old OF/SS Kevin Fairchild (1.069 OPS in 12 games) is the best player in the system. The 18 year old is a lefty, which might hurt him defensively as a shortstop, but he's already a decent hitter. He has great potential, but his PD is never going to be that great. If he can play SS well, he will be an incredible offensive SS. If he plays OF, he'll be an average hitter with plus power.
Jul 09 2028:
Fast Changes
-
by calebapple on August 15th, 2016
It's been a little over a month since the new owner Caleb Apple took charge and started making drastic decisions. In that time, the Kingman Patriots have gone 16-16, a great improvement over their 14-29 season record before. Very few players remain from that original squad, as the new team is much younger, and better. Just in the last week or so, the Patriots added a stud 28 year old OF in Alex Suarez, as well as a lefty power hitter in 2B Santiago Esparza. But offense isn't the problem. Their pitching in general has been woeful, and they have added a number of pitchers recently to help fix that. With a good manager like Cameron Bryan at the helm, it will be interesting to see how the Patriots perform in the rest of the season.
May 29 2028:
New Owner
-
by calebapple on August 5th, 2016
The Kingman Patriots have a new owner, one who is looking towards the future. In his first day on the job, he has already released all but one of the 30 or over players on his team. According to him, "he wants to give the youth a chance and play the long game." Younger players like 24 year old Jerry Cline will be impacted more positively from this approach, and it will be interesting to see the payoff. In minor league news, the minor league teams have been pretty revolutionized as well. Of their top five prospects, three of them were signed yesterday. 3B Benjamin Ruiz continues to lead the pack, with players such as OF Byron Clarke, OF Jonathan Ricci, 2B Stanislav Duskin, and OF Domingo Barrera right behind in the organizational rankings. More updates to come soon.