St. Charles Tigers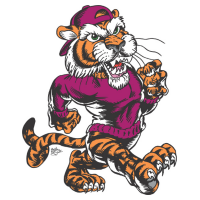 Team: St. Charles Tigers
[ID #598]
Location: St. Charles, MO (Central)
Owner: None
Rank: #644 - Rating: 55.96
Fan Mood: 97.40
Prestige: 23
Color: Yellow
Team Notes:
• Mar 14 2048:
Mariano Silinas
was signed as a free agent.
• Jan 15 2048:
Nicolás Lopez
was selected to the national team of
Panama
.
• Nov 04 2047:
Cody Roush
was hired as the new manager.
• Nov 04 2047:
Robbie Witt
was fired as manager.
• Sep 12 2047:
Adi Susman
was released.
• Aug 19 2047:
Vicente Castro
was released.
• Aug 19 2047:
Felipe Burgos
was signed as a free agent.
• Jul 21 2047:
Samuel Allan
was released.
• Jul 21 2047:
Fernando Cano
was signed as a free agent.
• Jun 25 2047:
Bernie Rider
was released.
League Record:
Wins: 0 Losses: 0 Pct: .000 Last10: 0-0 Streak: -
Ave: 0.0 - 0.0 RS: 0 RA: 0 DIFF: 0
Cup:
Group 83
[0 | Still Alive]
Press Releases:
Jan 29 2042:
New Season, New Look
-
by Skeletor on August 14th, 2019
As we enter the first offseason with me at the helm there were a number of changes made with the team in order to help pull us from the cellar of league VI. Julius Adams comes in as manager to hopefully guide us in a new direction. We are returning most of our position players as the offense last year was above average but the pitching staff was probably one of the worst in the league. There was lots of turnover that also saw the retirement of Ivan Santiago, a pitcher who spent his last 6 seasons in St. Charles. However we look forward to next season with expectations to be about average in 2042
Sep 12 2021:
We are going for it this year
-
by cjmoules on March 5th, 2015
Angel Morales has Made us a Great team
We are coming for the championship this Year
Sep 26 2020:
We have done the best we Can
-
by cjmoules on December 15th, 2014
Maybe next year
A Really good Year
Still fighting but Running out of time
Sep 08 2018:
Basically a Good Season
-
by cjmoules on July 9th, 2014
I Have spent the season collecting good young talent at Realistic fininacial situations and we have done that. Unfortunately we have taken a Slide in hitting and we are struggling to maintain first place. We will be readjusting things next year but i am trusting our current talent to maintain our position. Even if we don't win our division i consider this year a success over the debacle that was the past years. We are getting Better. That is our promise to our fans.