Muskogee Mad Moose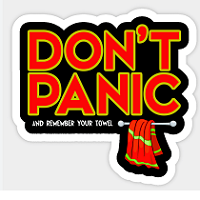 Team: Muskogee Mad Moose
[ID #355]
Location: Muskogee, OK (Plains)
Owner: sadman

[since July 13th 2015 | last seen November 27th 2020]
Rank: #63 - Rating: 178.16
Fan Mood: 98.42
Prestige: 20
Color: Rust
Team Notes:
• Mar 08 2048:
Edgar Valdez
was claimed off of waivers.
• Feb 19 2048:
Phillip Farrar
was claimed off of waivers.
• Feb 18 2048:
Derrick Feeney
was signed as a free agent.
• Jan 15 2048:
Rafael Báez
was released.
• Jan 15 2048:
Wes Jones
was hired as the new manager.
• Jan 15 2048:
Bernardo DeLeon
was fired as manager.
• Jan 15 2048: Moved to Muskogee.
• Jan 15 2048: Moved to Blacksburg.
• Jan 15 2048:
Randy Scott
was selected to the national team of
United States
.
• Nov 04 2047:
Chase Mott
was named the Rookie Pitcher of the Year.
League Record:
Wins: 0 Losses: 0 Pct: .000 Last10: 0-0 Streak: -
Ave: 0.0 - 0.0 RS: 0 RA: 0 DIFF: 0
Cup:
Group 55
[0 | Still Alive]
Press Releases:
Oct 04 2032:
Forum for our League: VI.30
-
by sadman on July 12th, 2017
Hi guys.
Did you know we can chat in our league forum?
http://brokenbat.org/forum/0/4/3185
Good luck for the last part of the season!! Its so close!
Jun 27 2025:
The best team in Broken Bat has been KNOCKED OUT OF THE CUP by the Cowboys!
-
by sadman on December 18th, 2015
The crowd at the Midwest City Fields sold out final cup game between the Cowboys (League V) and the number 1 ranked team in Broken Bat, the Orlando Sharks (Legends League), are still going absolutely crazy and cannot believe what has just happened. After being thoroughly beaten in game one by 11 runs to 2, the Cowboys came out firing in game 2 with nothing to lose. Not one person in the crowd thought the Cowboys had a hope of winning, but after confining the Sharks to 3 runs on only 6 hits they pulled off a huge upset to win the game, 6-3. The Cowboys were stunned after such an upset, but the twinkle of hope shone in more than a few players eyes. Could they pull off the biggest upset in Broken Bat history and take the cup round off the Sharks in game 3 to make it to the final 32 teams? Surely not. But the crowd sure hoped so! A sold out Midwest City Fields watched on as the cup round went into the final game 3. Veteran Brad Cain took to the mound for the Cowboys, only a recent acquisition off the free agency list. But the Cowboys scouts could see potential still left in the 31 year old and he did not let them down. Believe it or not readers, but the Cowboys have beat the Sharks in the final game by the closest of margins, 1 run to 0. Cain went the whole 9 innings, giving up only 3 hits to the number 1 ranked team in Broken Bat. What a huge upset! The Cowboys are most definitely a team on the rise, only winning League VI last season and already 2nd on the ladder in league V. However, to knock out the Orlando Sharks throws into stark perspective that the Cowboys have the potential to beat any team in Broken Bat. Keep on eye on these guys folks! What will the future hold for the Cowboys now? Can they go on and take the cup? Two days ago no-one would have given them a hope, yet it is undeniable this team can go all the way.
Mar 18 2025:
Onwards and upwards
-
by sadman on November 22nd, 2015
After taking out the playoffs in a 7 game thriller from the Plano Dragons, the Dade City Dinosaurs have been promoted into a new league. With so much success in 2024, sponsors and new supporters have come flooding in to rally around this team. A move to Midwest City was the natural next step according to manager, Sadman. "With the amount of talent we have in this team, we could not afford to stay in Dade City. The Mid West is much more appropriate for our club, and the town folk have embraced us. This year we have acquired some new players to add even more excitement to our team. I know alot of people questioned letting go Neito after winning the Cy Young award, but behind the scenes he had some serious issues during spring training. I think a bad habbit of his finally took its toll and his skills dropped off dramatically, we had to let him go." Neito looks to have been replaced by some seasoned veterans who have had plenty of past success. Can the Midest City Cowboys have similar success in this new league? The teams they will play this season are much more skilled than those they have played lately, so time will tell if they can raise the bar and continue to win those crucial games.
Jun 15 2023:
Look out
-
by sadman on July 14th, 2015
New Manager SadMan has come to his new role and already made significant changes. Look for the Braves to make a big turnaround for the rest of this season. Get out your tomohawks!