Corpus Christi Cobras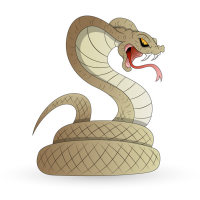 Team: Corpus Christi Cobras
[ID #318]
Location: Corpus Christi, TX (Southwest)
Owner: None
Rank: #469 - Rating: 66.07
Fan Mood: 112.67
Prestige: 0
Color: Red & Gold
Team Notes:
• Nov 04 2033:
Todd O'Reilly
was named the Rookie of the Year.
• Nov 04 2033:
Diego Carreras
was released.
• Oct 20 2033: Team relinquished by
Mthornton44
.
• Apr 14 2033: Team acquired by
Mthornton44
.
• Apr 07 2033:
Julio Estrada
was released.
• Apr 07 2033:
Todd O'Reilly
was signed as a free agent.
• Mar 20 2033: Team relinquished by
Blindeye19
.
• Jan 15 2033:
Thomas Muir
was selected to the national team of
Great Britain
.
• Oct 04 2032: Team acquired by
Blindeye19
.
• Jun 25 2032:
Casey Mills
was released.
League Record:
Wins: 0 Losses: 0 Pct: .000 Last10: 0-0 Streak: -
Ave: 0.0 - 0.0 RS: 0 RA: 0 DIFF: 0
Cup:
Group 51
[0 | Still Alive]
Press Releases:
Jul 16 2030:
Cobra's Valentini Claims All Star Game MVP Honours
-
by ventures on January 18th, 2017
Former Rookie of the Year, Lance Valentini of the Corpus Christi Cobra's claimed MVP honors for his efforts in today's All Star game. The right fielder went 3-4 with a home run & 6 runs driven in to help lead the West All Star's to a comfortable 11-5 win.
Outfielders Federico Espinosa & Walt Chambers also represented the Cobra's at this years All Star game.
Jul 19 2029:
Rebuilding Cobras Win Ten in a Row
-
by ventures on November 3rd, 2016
Shortly after announcing a team wide rebuild & cutting a number of large contracts, the Corpus Christi Cobras have managed to win ten games in a row, largely credited too some explosive offense. The manager had this to say "Obviously it's the ideal situation, to be able to begin this rebuild while still remaining competitive, we still want the fans to come out and have a good time & I'm happy we've been able to continue to do that while making plans for the future of the team."
Jun 12 2029:
Cobras admit defeat, being rebuild
-
by ventures on October 25th, 2016
After another ordinary start to a season, Cobras FO has mad the bold move of announcing a rebuild, they've decided to save money tied up in old players while building a team around the strong young core.
May 17 2029:
Despite League Woes Cobras dominating Cup
-
by ventures on October 17th, 2016
Despite the disappointing league season thus far for the Cobras, fans can rejoice in the fact that their team has been dominating the Cup. Cobras finished the first group stage with a record of 16-4 to claim top spot and advance to the next round.
The front office had this to say regarding the club's Cup success this year, "While the league is our main focus it's great to the see the team continue to come up big in these cup games, hopefully we can keep it going through out the rest of the Cup & transfer some of that success into the our league games."
Mar 13 2028:
Cobras New Setup Man Pitches One Hitter
-
by ventures on July 14th, 2016
Ivan Lawrence was picked up by the Cobras in the off season to become a specialist right handed set up man but yesterday he shocked everyone by taking the mound as a starter & pitching a one hit complete game shout out.
Cobras management had this to say "We gave him the start to see what he was working with & we were amazed at what we saw". There's no plans to move Lawrence from the bullpen to the rotation, but the Cobras FO said "its a long season & it's nice to know he can start if needed".