Amarillo Wranglers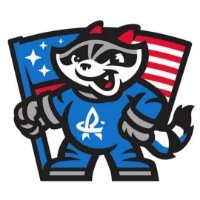 Team: Amarillo Wranglers
[ID #279]
Location: Amarillo, TX (Southwest)
Owner: CoryCates

[since August 05th 2015 | last seen December 17th 2018]
Rank: #169 - Rating: 134.73
Fan Mood: 116.66
Prestige: 24
Color: Red & Blue
Team Notes:
• Mar 04 2038:
Pat Holland
was signed as a free agent.
• Jan 15 2038:
Edgar Bravo
was signed as a free agent.
• Jan 15 2038:
Jason Hastings
was released.
• Jan 15 2038:
Lazaro Chavez
was released.
• Nov 04 2037:
Tim Allen
was released.
• Nov 04 2037:
Stanley Humphrey
was released.
• Oct 20 2037:
Floyd Moss
was released.
• Aug 21 2037:
Hugh Tanishige
was signed as a free agent.
• Aug 21 2037:
Korey Young
was signed as a free agent.
• May 21 2037:
Bernardo Salas
was signed as a free agent.
League Record:
Wins: 88 Losses: 72 Pct: .550 Last10: 8-2 Streak: W4
Ave: 4.6 - 4.0 RS: 741 RA: 646 DIFF: +95
Cup:
Group 117
[4 | Eliminated]
Press Releases:
Aug 25 2031:
Brad Logan Inducted To HOF
-
by CoryCates on April 15th, 2017
Brad Logan becomes the 2nd player to receive the honor of being inducted into the team Hall of Fame. When you think speed in this franchise, everyone will tell you, Brad Logan was the fastest in Amarillo Wrangler history. He holds the all-time franchise record for career stolen bases at 667.
Congratulations Brad Logan, welcome to the Amarillo Wrangler Ring of Honor.
Apr 25 2030:
Amarillo Press Release(Singleton to HOF)
-
by CoryCates on December 27th, 2016
At the May 7th game against Corvallis a special presentation will happen before the first pitch at PanHandle Park. The Amarillo Wranglers will induct their first inductee to the Hall Of Fame.
Earl Singleton will receive his plaque commemorating his induction to the Hall. Earl is from Yonkers, NY and played from 2005-2019 for the Wranglers(then the McKinney Longhorns). Earl was a 7 time All-Star, who leads the Wranglers in career HR's(322), career doubles(514), and career OPS(.865). Earl is also 2nd for career batting average at .286, and second career for RBI's(1192).
Congratulations and we hope to see you at the game May 7th for this special honor given to Earl Singleton.
Nov 04 2028:
2028 VI.19 Champions
-
by CoryCates on September 15th, 2016
It took all 7 games, but the Amarillo Wranglers won the championship over the Manchester Falcons. Manager Bobby Caruso was ecstatic. "The ownership had a 5 year plan, and I'm just glad that the players and I could come through and make that plan a reality. Even better we got our revenge on Manchester from 2025."
This is only the 2nd championship ever for Amarillo, and the first since 2006, some 22 seasons ago.
Oct 24 2028:
Historic Season for Amarillo
-
by CoryCates on September 13th, 2016
In any given year, any given league, any season, the Amarillo Wranglers had never won more than 101 games since becoming a team. That all changed this season as the Wranglers ended the season with a regular season franchise record of 111 wins, with only 49 defeats. The Wranglers go into the championship series with high hopes as they face the team that defeated them in the 2025 championship...the Manchester Falcons.
There have also been some interesting story lines for individuals on the 2028 Amarillo Wranglers. Right fielder Sebastian Quinones set a franchise single season record for batting average at .334 (previous record .332) among qualified batters.
Starting pitcher Fabian Pineda set a franchise single season record for wins at 21 (previous record 20) among qualified pitchers.
Closer Marcus Carr was only one save away from matching the VI.19 League record for saves, but came up one short with 52. His 52 saves were more than enough to set a franchise record as it was 45 previously.
Oct 20 2028:
VI.19 Saves Record in jeopardy
-
by CoryCates on September 12th, 2016
Going into the last series of the 2028 season, Amarillo Wranglers Closer - Marcus Carr has 51 saves. The VI.19 record is 53. Amarillo has 4 more games for him to match, or exceed the record.