Indianapolis Ducks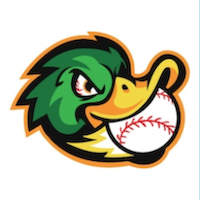 Team: Indianapolis Ducks
[ID #731]

Location: Indianapolis, IN (Central)
Owner: Rdub29317

[since July 14th 2014 | last seen January 27th 2023]
Rank: #137 - Rating: 133.67
Fan Mood: 89.89
Prestige: 17
Color: Green
Team Notes:
• Mar 08 2058:
Diego Batista
was released.
• Mar 08 2058:
Jared Arrington
was released.
• Mar 08 2058:
Jeff Best
was released.
• Jan 13 2058:
Mariano Martínez
was selected to the national team of
Peru
.
• Nov 02 2057:
Luke Neff
was hired as the new coach.
• Nov 02 2057: Coach
Henry Thompson
leaves to pursue managing opportunities.
• Mar 25 2057:
Dustin McCoy
was hired as the new coach.
• Mar 25 2057: Coach
Hector Amaro
was let go.
• Mar 25 2057:
Christian Rivas
was claimed off of waivers.
• Mar 20 2057:
Neil Hunter
was hired as the new coach.
League Record:
Wins: 25 Losses: 35 Pct: .417 Last10: 4-6 Streak: W2
Ave: 4.7 - 4.7 RS: 280 RA: 284 DIFF: -4 Power Index: 105.3
Cup:
Group 53
[2 | Eliminated]
Press Releases:
Jul 27 2052:
Six Ducks Named to 2052 All-Star Team
-
by Rdub29317 on November 6th, 2021
As the Indianapolis Ducks are sitting atop the standings at in the East division, their hard work was paid off at the half way mark of the season with 6 Ducks being named All-Stars.
The starting pitcher for the East All-Stars was Felipe Morales. The 26 year old Venezuelan is in his 4th season in the majors with the Ducks but this is his first season in the starting rotation. He is fulfilling his potential after being named the 2049 VI.30 Rookie Pitcher of the year and finishing 3rd in Cy Young votes last season. 14 of his 19 starts this season have been "quality starts", and he leads the league with the lowest ERA (2.43) and WHIP (0.93). The formula behind his success is simple: keep the ball on the ground and don't give away free bases. Morales boasts a very high ground ball rate coupled with extremely low home run and walk rates. Morales has been dominant this year and currently can be considered the favorite for the Cy Young award for the year.
Emilio Muniz and Dennis Edwards both earned their 2nd career All-Star nods this season. For Edwards, he finally started to reach his full potential in the 2050 VI.30 promotion campaign where he earned his first All-Star appearance. After a set back year in the first season in V.15, Edwards is back in his groove and in the top 6 in the league in ERA and WHIP. Muniz also made an All-Star team when the Ducks were in VI.30, and now is showing his stuff at the LL5 level. Currently Muniz is 3rd in the league in strikeouts and is working towards his 5th straight season with 150+ strikeouts.
In the field, 23 year old shortstop Rex Bell made his first All-Star appearance in his first full season at the big league level. The 2049 1st round pick has taken a big step froward both at the plate and in the field. Improving his stats in every major category, Bell is proving himself to be one of the best two-way middle infielders in the league, and at his young age he has a chance to be a major contributor for a long time.
Jarrod Cooper at age 30 is back in the All-Star team for the 2nd time in his career. Currently the right fielder has a career high batting average and on base percentage of .330/.390, as well as a career high OPS of .880. Cooper has proven himself as a consistent slugger, as he has had 4 seasons in a row of 24+ season. He's also hitting almost .400 with runners in scoring position this season.
No surprises here, the Hammerin' Hawaiian Ivan Ventura has made his 7th consecutive All-Star team and is putting together a career year at the plate. An OPS of 1.023 currently leads the league and would be a career high for the Ducks great, and he also is in the top 10 league leaders in 6 other offensive categories. Ventura has received MVP votes at the end of a year on two different occasions in his career, and this year he appears to be a favorite for the MVP award this season.
As the Ducks look to finish the year with a second promotion in 3 years, these 6 have stood out and been rewarded for their performances. Congrats to these 2052 All-Stars!
Oct 10 2050:
Ducks Clinch Division, Win Promotion!
-
by Rdub29317 on June 24th, 2021
For the first time in the Indianapolis era, the Ducks are going up!
The franchise hasn't played in League Level 5 in 21 seasons, but now this group has broken through to the next level.
"It's an amazing feeling" says Ivan Ventura, the 5x Ducks All-Star. "This franchise gave me a chance to be a pro and play in the big leagues, and now to get to win with this group, it's truly special."
Shattering the previous Indianapolis era record of 81 wins in a season, these Ducks have skyrocketed to a tremendous year cultivating in a chance to play for a league championship.
"We are really excited," says Ducks GM Rdub29317 "this is a group we have invested a lot of time in, and to see them all come together and have the kind of season they have had, to see them get to play in a championship series, it is truly special and rewarding."
Jul 16 2050:
Five Ducks Named 2050 All-Stars
-
by Rdub29317 on June 2nd, 2021
As the Indianapolis Ducks currently hold the lead in the East division of VI.30, it was safe to assume there would be some players make the All-Star team. In fact five Ducks, three pitchers and two hitters, were named to the squad.
The offense sees two returning names back on the team for the second year in a row: Edgar Aguilar was named the starting third baseman and Ivan Ventura was named a reserve. For Aguilar, this is his second All-Star appearance of his career. He made the team last year in his first full season as a starter for the Ducks. While his numbers so far this season are slightly down compared to last year, Aguilar still has been a leading bat for the Ducks offense this year. This is Ventura's fifth total and fifth straight All-Star nod. While he might not be the MVP candidate he has been in years past, he still has been the best bat in the Ducks lineup this season so far.
On the pitching side, one member of the bullpen made it onto the team: Hank Lemke. Lemke had been a staple of the starting rotation for the last five years, making 154 starts in that time, but a move to the bullpen has sparked Lemke to new heights at 32 years old. As a high-usage reliever Lemke has been lights-out, posting a 2.88 ERA in 78 innings. This is his first career All-Star appearance. One of the two starters that made the team was Xavier Calderon. Calderon has been a consistent starter for the Ducks since 2046 and has found new life this year due to an improvement as a ground ball pitcher that has held opposing batters to hitting just .189 off of him this year. His 2.21 ERA leads the league.
Dennis Edwards is the last member to make the team, and this feels like a long time coming. Considered the best prospect in the Ducks' farm system the moment he entered it, many felt he was destined to be a major league ace. Now at age 23, in his fourth season, he has taken the superstar leap. The biggest improvement coming from massively decreasing his home run rate. He's been very good this season and is proving himself as a legitimate number one ace in this league.
Congrats to all of the Ducks' 2050 All-Stars!
Jul 21 2049:
Ducks Call Up Two Top Prospects
-
by Rdub29317 on March 19th, 2021
Today the Indianapolis Ducks have called up the two top prospects in their minor league system, Vernon "Deacon" Weston and Evan Knutsen. Both of them are expected to enter the starting lineup immediately.
Weston was the team's 3rd round pick in 2047 and attended college at Holy Cross where he had an OPS above .815 each of his final three seasons. Weston produced at a high level in AAA for the last year and will take over the starting centerfielder spot. He is considered to be a 5-tool prospect who can produce any way you need him to at the big league level.
Knutsen was the Duck's 1st round pick back in 2046 after playing one year at Chattanooga Community College. While his amateur numbers don't pop off the page, his tools impressed scouts all across the country. Starting all the way down in Rookie ball and making his way up through the minor league system, Knutsen found his form and flashed his potential as a leadoff-hitting middle infielder with an All-Star ceiling.
It will be interesting to see how these young potential stars impact the current season for the surging Ducks, who just reached an above .500 record!
Jul 16 2049:
Three Ducks Land Spots on 2049 All-Star Team
-
by Rdub29317 on March 17th, 2021
As the season rolls on and the Indianapolis Ducks continue to climb their way back up to .500, the All-Star game has arrived and three Ducks have made the team this time around.
On the pitching side of things, 25 year old Emilio Muniz was named an All-Star for the first time in his career. This is his third season in the Ducks starting rotation, and it has been the best season of Muniz's career so far. In 120 innings he has struck out 88 batters and has a 2.61 ERA, 3.46 FIP and .199 opponent batting average. The 6'7 righty is known for his devastating fastball and an ability to keep his velocity late into his starts. If he continues to strike players out and grow his all-around skills at this rate, this could be the first of multiple All-Star trips for this flame-throwing Havana native.
On the offensive side there is a first time All-Star in third baseman Edgar Aguilar. Aguilar was picked up off waivers last season and served as a backup where he impressed in limited action, earning him a shot at the full-time 3B spot going into 2049. Despite being 28 years old, this year with the Ducks was his first as a regular starter in his 7 year big league career, and he has made the most of the opportunity. Posting a team-high .308 batting average and already having stolen 27 bases this year, as many as any individual Duck has since the great Jeremy Benton in 2046, Aguilar brings an extra element of speed to the offense that has felt missing for a couple of years now.
The final All-Star is the one who has made a habit out of earning an All-Star invitation: the Hammerin' Hawaiian, Ivan Ventura. While his power numbers have dipped since his initial 34 home run breakout in 2046, his overall skill as a batter has greatly improved. At or near the top of the team leaderboards in every major category, Ventura is the heartbeat of the Ducks lineup and with his appearance this year it marks his 4th consecutive trip to the midsummer classic. In terms of career milestones as well, Ventura just recently passed career home run number 100! Career hit number 1,000 also appears to be less than a calendar year away if he continues to produce at his current level.
Congratulations to Emilio Muniz, Edgar Aguilar and Ivan Ventura for being named 2049 All-Stars!