Apopka Rockets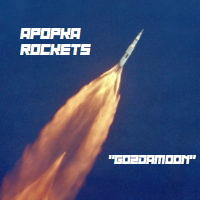 Team: Apopka Rockets
[ID #716]

Location: Apopka, FL (Southeast)
Owner: shmyles

[since October 10th 2018 | last seen December 05th 2023]
Rank: #205 - Rating: 120.06
Fan Mood: 118.95
Prestige: 47
Color: Red Pinstripes
Team Notes:
• Jun 10 2062:
Leonardo Rocha
was claimed off of waivers.
• Jun 08 2062:
Tomás Hernandez
was claimed off of waivers.
• Jun 04 2062:
Oscar Pena
was claimed off of waivers.
• May 25 2062:
Brian Reno
was claimed off of waivers.
• May 14 2062:
Rick Gorman
was claimed off of waivers.
• May 14 2062:
Cameron Bagley
was claimed off of waivers.
• May 10 2062:
Arthur Arnett
was claimed off of waivers.
• Apr 18 2062:
Matt Paulsen
was claimed off of waivers.
• Apr 14 2062:
Ron Dover
was claimed off of waivers.
• Apr 14 2062:
Mariano Mendoza
was claimed off of waivers.
League Record:
Wins: 29 Losses: 21 Pct: .580 Last10: 6-4 Streak: W5
Ave: 5.6 - 4.8 RS: 282 RA: 241 DIFF: +41 Power Index: 99.0
Cup:
Group 80
[1 | Eliminated]
Press Releases:
Aug 02 2050:
dana for dana
-
by shmyles on June 7th, 2021
after nearly 17 full seasons with the frederick ravens/apopka rockets, 77-year-old skipper
dana "blackjack" robbins
has parted ways with the club. he led the ravens to three league championships, and the rockets to two.
"truth be told, i'm too old for this mess," he said at his farewell press conference. "i've managed this ball club under three different owners. that's simply not natural."
but in the characteristically pithy words of the great ernest hemingway, one dana just leads to another.
today, apopka tapped former piscataway buccaneers manager dana colbert to marshal the dugout. robbins found the situation amusing.
"you can have my name all you want, young blood. let's see you have my paycheck," he said jokingly in reference to earning more money than any apopka player has in over a decade. "okay, dana? give me a call when you pull a rockets red ferrari into my old parking spot to replace mine. maybe we could play some blackjack together."
Jun 08 2050:
the hammer heads off
-
by shmyles on May 23rd, 2021
it is with heavy hearts that we announce the retirement of 11-year rockets veteran
harry "the hammer" daniels
, who is perhaps the most productive designated hitter in the team's history.
the hammer debuted at 22 in the legends league for the championship-winning college station athletics. the rockets acquired him four years later, and he has since helped us win two league championships.
after finishing his last three seasons with .315, .301, and .333 batting averages and posting his 700th rbi this year, he said in a public statement released today that he understands that the fans know he has a lot of baseball left in him. an excerpt:
"anyone who knows me knows that i love baseball and the rockets more than anything. i don't doubt for a second that i can keep playing well. the team has been playing great and i know i can still contribute, but all things must come to an end, and i feel that this chapter of my life is ending. i can't thank the city, the team, and the fans enough for how well you've all treated me."
May 14 2041:
hansen hits for the cycle
-
by shmyles on June 23rd, 2019
caleb hansen
's 2041 can't get much hotter, but we still wouldn't put it past him.
his most recent feat is hitting for the cycle in a 4-for-5 effort in the rockets'
6-5 walk-off thriller
against the newton gravity. hansen was the winning run after simultaneously getting himself on base and completing his cycle with a 2-out triple in the ninth, which, competing only with the imminent walk-off single by josué santa cruz, was likely the loudest offensive play of the game.
"it's pretty hard to believe i got the triple at a time like that," said hansen. "it put me in a weird mindset. like, i didn't have any guys in scoring position again so i didn't want to be the walk-off guy. if i hit a homer i don't get the cycle. so when i got a pitch i thought i could go at, i took my cut and just hoped no matter how good i got it it wouldn't go over the fence. it was like having a prayer answered when it rolled all the way to the corner."
hansen's bat has stayed hot all year, and is currently on pace to destroy his season best home run record set last year at 24, currently leading the league with 14 through less than 35 games.
May 06 2040:
hansen's big day
-
by shmyles on April 5th, 2019
young stunner
caleb hansen
went deep three times last friday in a
cup game
that concluded today as a four-game sweep of the north el dorado pay dirt. he's decidedly in good form after homering again saturday and posting another hit in today's 5-2 victory.
"i feel like i'm playing the best baseball i've ever played," he told a reporter friday. hansen boasts an impressive
.352/.402/.657
on the year in league play.
"there's been a great environment in the clubhouse and we're all really committed to playing better baseball. that's motivating me a lot when i go out there."
dana robbins praised the team's performance over the weekend and expressed hopes that the struggling rockets would be inspired to "keep that same energy" tomorrow against division leaders atlantic city.
"somebody tweeted that during the game. he said something like 'keep this energy rockets,' or...no, no, i know. it said 'k-t-s-e rockets.' obviously," gesturing to himself, "i had no clue what that meant. i'm in my sixties and it's my second day on this twitter thing. c'mon, guys."
as usual, robbins earned some laughs from the press conference clientele.
"but i've been googling stuff for decades," he went on, "as i assume everyone has been. i'm not
that
old. so i googled those letters, and i found out that it's an acronym for...what, again? keep what?"
an aide chimed in with the answer: "keep that same energy?"
"right," robbins went on, "exactly. so i just thought, like, that's incredible. that's perfect. 'keep that same energy.' the rockets you saw tonight could and should be the rockets most nights. when we make plays like we did today the guys get fired up and do their goofy handshakes in the dugout. let's keep that when it matters. keep that energy or whatever."
the rockets have lost 17 games already and are coming off of a 1-2 series loss to the brookview island falcons, but things are looking up, rock fans. we feel that this won't be hansen's last day like this by a longshot.