Trenton Turtles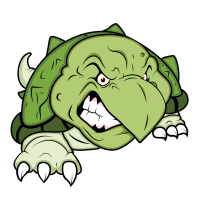 Team: Trenton Turtles
[ID #691]

Location: Trenton, NJ (Northeast)
Owner: None
Rank: #737 - Rating: 42.31
Fan Mood: 68.86
Prestige: 18
Color: Green Pinstripes
Team Notes:
• Mar 14 2060:
Rene Crowley
was released.
• Jan 13 2060:
Javan Rose
was selected to the national team of
Jamaica
.
• Nov 02 2059:
Jorge Hernandez
was hired as the new coach.
• Nov 02 2059:
Austin Pederson
was hired as the new coach.
• Nov 02 2059:
Bradley Farmer
was hired as the new coach.
• Nov 02 2059:
Vance Thurston
was hired as the new coach.
• Nov 02 2059:
Stewart Wiles
was hired as the new coach.
• Nov 02 2059: Coach
Donovon Barnett
was let go.
• Nov 02 2059: Coach
Joseph Bailey
was let go.
• Nov 02 2059: Coach
Dustin Moss
was let go.
League Record:
Wins: 0 Losses: 0 Pct: .000 Last10: 0-0 Streak: -
Ave: 0.0 - 0.0 RS: 0 RA: 0 DIFF: 0 Power Index: 95.3
Cup:
Group 114
[0 | Still Alive]
Press Releases:
Jun 06 2035:
Snakes Skipper Senile?
-
by Chuck6277 on March 25th, 2018
Logan Clymer was overheard insisting his team was in contention for the division crown, which might have just been mere optimism. But when he continued by claiming the 2035 All-star Game had ended in defeat for the East, it became obvious something was wrong. That game, of course, is not scheduled for another month. Furthermore, several of the players he cited as representatives from his team were released in the off-season! He eventually referenced several prospects picked up on the waiver wire. The names are indeed promising young players. The problem is, they went to other teams or were placed on waivers! Talk It's as if one day he just woke up months earlier!
Mar 08 2034:
South Brunswick Welcomes New Baseball Franchise, Manager Named
-
by Chuck6277 on October 17th, 2017
After months of deliberation, ownership has selected South Brunswick, NJ to be the home of the Snakes. The community made a strong push for their new franchise by financing the renovation of South Brunswick Ballpark.
Veteran manager Logan Clymer, who was widely believed to be considering retirement, has agreed to helm the Snakes. He brings a wealth of experience to the club and is highly regarded as a teacher of the game.
Oct 09 2033:
Radford Opts to Move On; Wilson Hired as Interim Manager
-
by Chuck6277 on September 29th, 2017
Since clawing their way to a season best two games above .500 on August 28th, Palatine has gone 8-23 and lost their once firm hold on 2nd place in the division. Despite being in a rebuilding phase, new ownership decided to relieve veteran manager Caleb Radford of his duties and offer him a front office advisory position. Unfortunately, Radford opted to find on field employment elsewhere.
The Snakes have turned the helm over to Russ Wilson on an interim basis and are considering a number of relocation proposals.
Sep 12 2024:
The end for a club great
-
by Peekay on October 22nd, 2015
It was with a heavy heart that the Palatine Highlanders today announced that
1B Daniel Meza
had been cut from the team.
Having played over 3,800 games for the Highlanders and amassing over 1,000 hits Meza was a true great for the team.
Unfortunately his dwindling speed (Meza is second all time amongst Highlanders with 484 SB) meant that his utility had largely evaporated.
The club wishes him luck in finding a new home in 2025 believing he still has something to offer a lower level club.
When one door closes another opens. Palatine has elected to give long time LH outfield backup/pinch runner
Fai Liao
a shot in the starting lineup against RHP, should he play out the season well there is every chance he could cement himself a spot in LF.
Jun 05 2021:
Close to punting this season
-
by Peekay on February 8th, 2015
My first attempt at one of these releases.
After being a game out of promotion to DIV 3 last season, the wheels have totally fallen off Palatine this season.
Although it's still relatively early my record actually flatters how my team is playing.
The decision has yet to be finalised but another string of bad play (and elimination from the cup) will likely see me punting the remainder of this season and falling back to DIV 5 for a development year.
I still have belief in this team and the prospects coming through but the difficulty this year in DIV 4 combined with a lot of my prospects being not quite ready to perform is making it very tough.