Juneau Dragons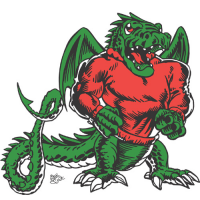 Team: Juneau Dragons
[ID #673]

Location: Juneau, AK (Arctic)
Owner: None
Rank: #347 - Rating: 94.03
Fan Mood: 86.72
Prestige: 18
Color: Sunray
Team Notes:
• Apr 07 2058:
Rodger Zimmerman
was signed as a free agent.
• Mar 14 2058:
Mateo Rivera
was released.
• Jan 13 2058:
Jefferson Lima
was selected to the national team of
Brazil
.
• Nov 02 2057:
Tony Norman
was hired as the new coach.
• Nov 02 2057: Coach
Douglas Dean
leaves to pursue managing opportunities.
• Nov 02 2057:
Hunter Frantz
was awarded the Cy Young award.
• May 29 2057:
Solomon Crutchfield
was signed as a free agent.
• May 03 2057:
Allan Scholz
was released.
• Apr 07 2057:
Álvaro Muniz
was released.
• Apr 07 2057:
Ricardo Ketugua
was signed as a free agent.
League Record:
Wins: 20 Losses: 24 Pct: .455 Last10: 3-7 Streak: W1
Ave: 5.1 - 5.2 RS: 225 RA: 230 DIFF: -5 Power Index: 98.2
Cup:
Group 27
[0 | Eliminated]
Press Releases:
Mar 04 2035:
Bad Luck
-
by thadmo2 on February 25th, 2018
Juneau riots in the streets after a whole season is deleted while they looked well on their way to finally advancing out of Division 6 after being several games up with the best pitching staff and defense in both conferences.
Nov 04 2031:
Dragons come up Short-Snouted
-
by thadmo2 on May 4th, 2017
The Dragons from Juneau managed to win their division this year but got swept by the dominant Waldorf Cubs. It was pretty disappointing to lose Ace Teddy Reedy right before playoffs but even more disappointing to blow 2 leads in the 9th in games 1 and 2. Hopefully, the team will be able to put some decent pitchers on staff in the offseason so they can whoop on King Kyle's no-heart Florence Mountaineers.
Apr 27 2030:
Benitez!
-
by thadmo2 on December 28th, 2016
Benitez gets the nod for his first non-injury related start...and hits a 2 run walk off homer in the bottom of the 9th! Mena and Hebert, both having good seasons, may see the long-ignored Benitez cutting into their starts.
Jul 28 2029:
Arrested!
-
by thadmo2 on November 5th, 2016
BREAKING!!!
Corona Manager Buster Beccera has just been arrested for what appeared to be assault on his half his pitching staff. After blowing a 12-4 lead in the bottom of the 9th, and going on to lose in extra innings, Buster smashed a gatorade dispenser over Vince Gatti's head and then took a bat and went after several other players. It's clear that Corona is having it's worst year since ThadMo took over, but that kind of behavior is just unhealthy.
Aug 14 2028:
No Hitter for Norm Stephens!
-
by thadmo2 on August 25th, 2016
Norm Stephens has thrown the first no-hitter (that I know of) for a team that I have managed. He did give up like 6 walks and a hit batter, but no runs scored!