Yukon Yellow Jackets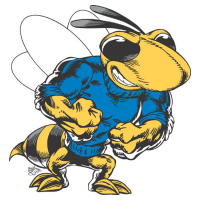 Team: Yukon Yellow Jackets
[ID #660]

Location: Yukon, OK (Plains)
Owner: None
Rank: #400 - Rating: 88.89
Fan Mood: 130.74
Prestige: 28
Color: Yellow
Team Notes:
• Mar 14 2056:
Miguel Altamirano
was released.
• Jan 13 2056:
José Rosario
was selected to the national team of
Mexico
.
• Jan 13 2056:
Morgan Churchhill
was selected to the national team of
Great Britain
.
• Jan 13 2056:
Rudy Ortega
was selected to the national team of
Costa Rica
.
• Nov 02 2055:
José Rosario
was awarded the Cy Young award.
• Nov 02 2055:
Billy Ray Steele
was released.
• Oct 10 2055:
Don Kunkel
was released.
• Sep 20 2055: Team relinquished by
ongzr1
.
• Jun 20 2055:
Scott Strong
was claimed off of waivers.
• Jun 04 2055:
Nate Latham
was claimed off of waivers.
League Record:
Wins: 4 Losses: 3 Pct: .571 Last10: 4-3 Streak: W1
Ave: 5.7 - 3.3 RS: 40 RA: 23 DIFF: +17 Power Index: 99.6
Cup:
Group 45
[0 | Still Alive]
Press Releases:
May 29 2034:
Revamping The League
-
by Skiski05 on November 10th, 2017
As the new GM of the LaGrange Cubs, I will do everything in my power to build them strong as I have with my past teams. My goal is to take this team out of its losing ways, while advancing leagues and performing the hardest in playoffs. Many moves are to come, and changes to this lineup. My main goal is to turn this season around and build for the future!
Jun 10 2032:
New era is coming
-
by adenhart34 on June 13th, 2017
A new ownership has been arrived in town. "We want to improve day by day, season by season" the owner said. "Our roster is pretty good. All together we can dream and build a dinasty. First of all we have to win this level 5 league but we know it'll be very hard with many good teams to play with"
Jun 01 2028:
WTB Pitching
-
by Jynxed on August 6th, 2016
With such a talented offense management is willing to fire the entire pitching staff at this point. Several young pitchers are seriously under performing and the veterans are equally terrible.
Oct 12 2020:
2020 Winding Down
-
by Jynxed on December 20th, 2014
Things are starting to get exciting in IV.5 East as we approach the last week and a half of the season. Lansing has held the lead but are slumping at the wrong time as Dogwood Wranglers are making a title push at only 2.5 games back. Lurking just a little further back we see the Greater Old Crestview Hawks at 4 games back as they make what has become an annual late season charge.
The run differential suggests that this is a 2 horse race but the Hawks anchored by the best closer in the league and a solid starting staff are hoping to complete a late season run for the first time. With the final 3 games against Lansing it could be a nerve wracking ending for many fans!