Yukon Yellow Jackets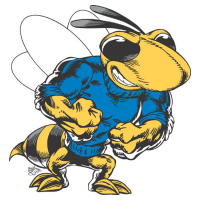 Team: Yukon Yellow Jackets
[ID #660]

Location: Yukon, OK (Plains)
Owner: Lew

[since January 08th 2023 | last seen June 09th 2023]
Rank: #523 - Rating: 75.55
Fan Mood: 98.17
Prestige: 28
Color: Purple & Gold
Team Notes:
• Jan 13 2060:
Ji Hu Ho
was selected to the national team of
South Korea
.
• Jan 13 2060:
José Rosario
was selected to the national team of
Mexico
.
• Jan 13 2060:
Morgan Churchhill
was selected to the national team of
Great Britain
.
• Nov 02 2059:
Bert Natale
was hired as the new coach.
• Nov 02 2059:
Brian Fletcher
was hired as the new coach.
• Nov 02 2059: Coach
Harold Schreiber
leaves to pursue managing opportunities.
• Nov 02 2059: Coach
Lawrence Konig
leaves to pursue managing opportunities.
• Aug 02 2059:
Seung Hyun Jung
was signed as a free agent.
• Jul 21 2059:
Graham Trevisan
was released.
• Jun 15 2059:
Johnny Peterson
was signed as a free agent.
League Record:
Wins: 0 Losses: 0 Pct: .000 Last10: 0-0 Streak: -
Ave: 0.0 - 0.0 RS: 0 RA: 0 DIFF: 0 Power Index: 101.4
Cup:
Group 103
[0 | Still Alive]
Press Releases:
Apr 07 2059:
Yellowjackets Buzz with Excitement as 2059 Season Takes Flight
-
by Lew on March 31st, 2023
Yukon Yellowjackets Show Strong Start to 2059 Season
Yukon, Canada - The Yukon Yellowjackets are off to a great start in the 2059 season, currently sitting atop the East division with a 7-3 record. This comes after a disappointing end to the 2058 season, where they finished third in the East division with a record of 83-77.
Despite the team's struggles in 2058, three Yellowjackets players - Montano, Churchill, and Cuevas - made the all-star team, with Montano even being a contender for league MVP. In addition, Degeno won the gold glove in his final season with the team, and last but not least, Ho was named rookie pitcher of the year!
As the new season began, Yukon's GM Lew made some tough decisions, releasing Degeno, Cuevas, and Flores. According to Lew, "their pieces no longer fit the puzzle." These moves were necessary to create space for new players and improve the team's overall performance.
The Yellowjackets' strong start to the season is a testament to the hard work and dedication of the team's players and staff. GM Lew remains optimistic that the team can carry this momentum through the rest of the season and compete for a playoff spot.
"We've got a great group of guys who are committed to winning," Lew said. "We're taking it one game at a time, but I believe we have what it takes to make a deep playoff run this year."
The Yellowjackets will look to continue their winning ways as they take on the rest of the league in the coming weeks. Fans can follow the team's progress on social media and the official Yukon Yellowjackets website.
Jun 15 2058:
Yukon Moves On
-
by Lew on February 1st, 2023
After an exciting run in the USA cup, Yukon has been knocked out by Poughkeepsie (rank #18), but not before winning Group #107 and beating Federal Way (rank #108).
Fans are excited about the strong performance of the team and looking forward to the team focusing on a league championship now.
Yukon recently signed free agents starting pitcher Oswaldo Mejia and short-stop Chico Munoz.
Fans hope these new additions can help the team pull out of the current 4-way tie.
Current standings in the east below:
Yukon 30W 25L +55RD
Flint 30W 25L +39RD
Hyattsville 30W 25L +26RD
Albany 30W 25L +12RD
Georgetown 22W 33L -84RD
Daytona Beach 21W 34L -48RD
Mar 25 2058:
New Year, New Yukon
-
by Lew on January 9th, 2023
The Yukon Yellow Jackets, a Major League Baseball team, are proud to announce the hiring of their new general manager, Lew. The Yellow Jackets are also excited to welcome two new free agents, Cal Ellis and Jesse Doby, to their team as they prepare for the upcoming season.
In addition, the Yellow Jackets have drafted Ji Hu Ho from Korea, adding even more talent and international representation to their already strong roster.
The Yellow Jackets have had a successful start to the season, with a record of 3-1 after winning their Cup series against the St. George Stallions. The team is looking forward to building on this success and making a strong push for the playoffs.
The Yellow Jackets have recently relocated from Yukon, Oklahoma to Yukon, Canada, and are excited to engage with and bring top-level baseball to their new community.
"We are thrilled to have Lew joining our team as GM and to have Cal and Jesse on board as we continue to build a strong and competitive team," said Yellow Jackets manager Andrew Kohn. "We are also excited to see what Ji Hu Ho brings to the table and know that he will be a valuable asset to our team. We can't wait for our fans to see what this talented group of players can do on the field."
The Yellow Jackets will open their home schedule at their new stadium in Yukon, Canada on March 27th. Tickets are on sale now and can be purchased through the team's website or at the box office.