Knoxville Blueticks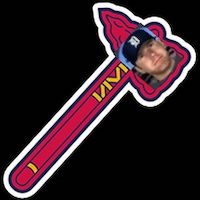 Team: Knoxville Blueticks
[ID #648]

Location: Knoxville, TN (South)
Owner: DodgerBlue42

[since October 20th 2015 | last seen October 26th 2021]
Rank: #312 - Rating: 99.69
Fan Mood: 110.72
Prestige: 21
Color: Blue Pinstripes
Team Notes:
• Jan 13 2053:
Lázaro Ortega
was selected to the national team of
Guatemala
.
• Jun 10 2052:
Andruw Donata
was released.
• Jan 13 2052:
Lázaro Ortega
was selected to the national team of
Guatemala
.
• Jan 13 2052:
Andruw Donata
was selected to the national team of
Curaçao
.
• Nov 02 2051:
Alejandro Gonzales
was awarded the Cy Young award.
• Jun 08 2051:
Daniel Davila
was signed as a free agent.
• Jun 08 2051:
Wayne Wade
was signed as a free agent.
• Jun 08 2051:
Doug O`Donnell
was signed as a free agent.
• Jun 08 2051:
Keith Doherty
was signed as a free agent.
• Jun 08 2051:
Berry Jordan
was signed as a free agent.
League Record:
Wins: 0 Losses: 0 Pct: .000 Last10: 0-0 Streak: -
Ave: 0.0 - 0.0 RS: 0 RA: 0 DIFF: 0 Power Index: 104.6
Cup:
Group 117
[0 | Still Alive]
Press Releases:
Apr 29 2042:
Gutti out as manager
-
by DodgerBlue42 on September 4th, 2019
About 30 minutes after midnight local time, Blueticks manager Benny Gutierrez has been relieved of his duties effective immediately. After 3 successful seasons with Gutierrez at the helm of the organization, the Ticks have sputtered at the gate of the 2042 season. Currently the team sits in last place in the eastern division, the same division they were picked to win in the preseason. "This team has the talent, facilities, and the resources to compete for championships and at this stage that's the expectation. Benny took this team in the right direction but what got us here won't get us there" said team owner DB42.
Currently the team is in route to Montpellier, VT for a 3 game series against the Mountaineers.
Sep 08 2034:
Stepp into the future
-
by DodgerBlue42 on December 7th, 2017
Dave Stepp was introduced as the new manager of the Knoxville Blueticks last night as the team was flying back to Knoxville after a series in Fairfax, VA. "We're pleased to finally put to rest what has been a season of high turnover in management. We've had several interim managers since 'Blackjack' Bryant was let go towards the end of last season and today we're finally able to move past that era and 'Stepp' into the future!" Said team owner Dodgerblue42.
The Blueticks have a solid core of young potential and are looking for a manager who can develop this talent and hopefully move the team up the league ranks. The Ticks have shown signs of life and glimpses of brilliance, however the franchise has never found themselves above league level 5, something Dodgerblue42 is working very hard to change!
Feb 19 2033:
Blueticks ready for 2033 season
-
by DodgerBlue42 on July 28th, 2017
The Blueticks enter the 33 season off an extremely competitive playoff series. This is their second stint in league V.12 and the Ticks are hoping this season goes better than their last appearance. Dodgerblue42 commented, "2 years ago we were outmatched in essentially every league game we were in...there were many issues with the team both on the management side as well as on the roster." This year the team comes into the season with veteran manager Ben Bryant at the helm of a very young Blueticks core. The team has retained key veteran players such as pitching duo Larry Epps and former Cy Young winner Jorge Zunga, as well as their star CF Jimmy Baxter.
"This season could go several different ways but I have a feeling we will know the direction of the club after the first 30 games or so. Obviously our goal is to remain in V.12 for the 2034 season, then promote up the ranks as some talent from our farm system arrives."
Apr 29 2032:
Farm system on the move
-
by DodgerBlue42 on June 1st, 2017
Big shakeups are coming to the Blueticks organization. Beginning in the year 2033 AA Turtles and A Highlanders will move the Knoxville region. Throughout the teams history they have always maintained a strong presence in the state of Hawaii, having all 4 minor league affiliates on the island state until 2030 when AAA Titans moved to Telico Plains, TN which is just an hour south of Knoxville Yard.
"The state of Hawaii is incredible, which is why we maintained a presence there for so long. This really is a difficult business decision." DodgerBlue42 went on to say, "We are committed to the Eastern Tennessee region, and by having our minor league affiliates within satellite distance will enhance the fan experience." One of the strongest achievements this front office has accomplished is their overhaul of the farm system. With the move or their A and AA affiliates to the region, fans will have the opportunity to see the future of the Blueticks in person rather than in Blueticks press releases.
No destination has been decided upon as the list of host cities is not yet available, but look for the teams to be located as close as possible to Knoxville. Also, no decision has been made as of yet for the fate of Rookie affiliate Honokaa Harpooners. Stay tuned for updates as they come in.
Jan 15 2032:
Message Board
-
by DodgerBlue42 on May 9th, 2017
Good luck! I'd love to get some conversation going in the message board this season.