Irving Scorpions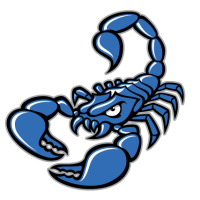 Team: Irving Scorpions
[ID #642]

Location: Irving, TX (Southwest)
Owner: None
Rank: #282 - Rating: 102.09
Fan Mood: 84.47
Prestige: 23
Color: Yellow
Team Notes:
• Mar 14 2056:
Yushin Tanaka
was released.
• Jan 13 2056:
Hilário Negrete
was selected to the national team of
Peru
.
• Aug 19 2055:
Sem De Vries
was signed as a free agent.
• Jul 21 2055:
Sota Satō
was signed as a free agent.
• May 29 2055:
Bobby Royer
was released.
• May 29 2055:
Aaron Chamberlain
was signed as a free agent.
• May 03 2055:
César Pinto
was released.
• May 03 2055:
Phil White
was released.
• Apr 07 2055:
Ricardo Fernandez
was released.
• Mar 14 2055:
Teddy Wallace
was released.
League Record:
Wins: 5 Losses: 5 Pct: .500 Last10: 5-5 Streak: L2
Ave: 4.9 - 3.8 RS: 49 RA: 38 DIFF: +11 Power Index: 101.1
Cup:
Group 49
[0 | Still Alive]
Press Releases:
Aug 09 2042:
New Owner Shakes Things Up
-
by Bsmall8 on October 2nd, 2019
The new owner of Port Huron has changed the mascot, uniforms, manager, pitching staff and ballpark. The signings have also moved the age off the team up and released under-preforming prospects. It's not clear if the signings were to try to make the team competitive or to push ownership or just to allow the team's prospects to continue to develop in the minors before rushing them into prime time action. When asked the Owner had this to say. "We are committed to fielding a competitive team at all times but we understand a miracle will be needed if we are going to turn anything around this year, so we are focusing on a team that will compete for a championship next year. A successful season at this point is one where we have a winning record from this point forward."