Tacoma Thunder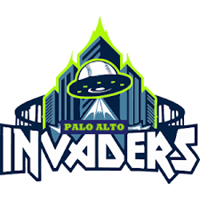 Team: Tacoma Thunder
[ID #617]

Location: Tacoma, WA (Northwest)
Owner: Mesh77

[since October 25th 2016 | last seen May 21st 2022]
Rank: #66 - Rating: 168.78
Fan Mood: 108.63
Prestige: 38
Color: Navy & Gold
Team Notes:
• Jan 13 2055:
J.D. Millard
was selected to the national team of
Curaçao
.
• Oct 28 2054:
Andrew Willson
was released.
• Aug 06 2054:
Sidney Kennedy
was hired as the new coach.
• Aug 06 2054: Coach
Braydon Sneed
was let go.
• Jul 28 2054:
Chester Walter
was hired as the new coach.
• Jul 28 2054: Coach
Colin Terry
was let go.
• Mar 10 2054:
Manuel Saez
was hired as the new manager.
• Mar 10 2054:
Oscar Limon
was fired as manager.
• Jan 22 2054:
Wayne Greene
was claimed off of waivers.
• Jan 13 2054:
Roberto Valentín
was released.
League Record:
Wins: 0 Losses: 0 Pct: .000 Last10: 0-0 Streak: -
Ave: 0.0 - 0.0 RS: 0 RA: 0 DIFF: 0 Power Index: 103.5
Cup:
Group 120
[0 | Still Alive]
Press Releases:
May 25 2048:
400 Club for Taylor Davidson
-
by Mesh77 on December 17th, 2020
After 15 seasons, 1889 games and 7302 at-bats, Palo Alto 2030 1st round pick Taylor Davidson joined the prestigious Broken Bat 400-homer club. A former Rookie of the Year, 6-time All Star, 3-time All League, and 2040 III.3 MVP, Davidson is still only the second player in team history to reach the fabled mark after longtime DH Leonardo Paredes.
He was immediately inducted into the Oaks' Hall of Fame.
Oct 28 2040:
400 Club for Leonardo Paredes
-
by Mesh77 on May 21st, 2019
In his eleventh season with the franchise longtime designated hitter Leonardo Paredes joined the prestigious Broken Bat 400 Homer Club.
Prior to joining the team Paredes' major league career mounted to seven games and 26 at-bats, and he was already 25-years old at that point. Immediately inserted into the starting lineup all Leonardo did was hit, and rake, and keep on going. 1611 games and 6326 at-bats later Paredes has 400 home runs and a career slash line of .302/.378/.577, for an OPS of .955!
Perhaps best known to fans for his back-to-back MVP seasons in 2032 and 2033 when he totalled an incredible 101 home runs and 340 RBI while batting .341, the Panamanian also put up 99 POTG awards, six appearances for his national team, eight All-Star games and two (to this point) All-League awards. And he may not be finished yet!
Sadly, Leonardo missed the last nine games to injury, four of which the Aliens lost and saw themselves demoted down to LLIV by one measly game. Always next year...