Scottsdale Wranglers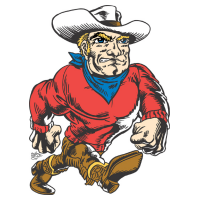 Team: Scottsdale Wranglers
[ID #61]

Location: Scottsdale, AZ (Southwest)
Owner: None
Rank: #696 - Rating: 54.11
Fan Mood: 83.69
Prestige: 5
Color: Red & Black
Team Notes:
• Jul 21 2055:
José Hidalgo
was signed as a free agent.
• Jun 25 2055:
Hudson Montanari
was released.
• Jun 25 2055:
Gonzalo Bañuelos
was signed as a free agent.
• Apr 07 2055:
Forrest Wooten
was signed as a free agent.
• Mar 14 2055:
Cruz Reynoso
was released.
• Jan 13 2055:
Vasa Ioane
was selected to the national team of
American Samoa
.
• Nov 02 2054:
Miguel Lucero
was named the league MVP.
• Jul 21 2054:
Octavio Alcalá
was signed as a free agent.
• May 29 2054:
Sydney Royer
was signed as a free agent.
• May 03 2054:
Art Caldwell
was signed as a free agent.
League Record:
Wins: 3 Losses: 3 Pct: .500 Last10: 3-3 Streak: L1
Ave: 6.7 - 6.2 RS: 40 RA: 37 DIFF: +3 Power Index: 95.4
Cup:
Group 64
[0 | Still Alive]
Press Releases:
Jun 20 2025:
Look to next year or push to stay...
-
by Bebop on December 16th, 2015
Owner Bebop is debating on weather to start grooming a team for next year in a demoted league or to push to stay in league five. Management has already cut starting short stop Salas due to his lack of batting stats. Calling up Barr from the minors and switching back up second baseman and current DH Cavalli to shortstop. Cutting about a million in salary cost. Being only eight games back on staying in the league, they seem to lean towards pushing to stay. Reports have been caught saying "After winning a series of opposite side leader (Colchester) and losing a series to second to last on the opposite side(Warwick), its a toss up" going up against a middle of the pack Wheaton and a facing demotion Edison from the opposite side we'll find out. Hi Ho Silver
May 25 2025:
Under new ownership!
-
by Bebop on December 10th, 2015
The Scottsdale Tigers are under new ownership. After seeing huge success in the horse racing scene millionaire mogul Bebop buys the Scottsdale Tigers. Bebop says " The team came up for sale at a low cost and I saw an opportunity to make some money." Money isn't all the new owner is about also adding that he hopes to turn the team around. In an effort to turn the Tigers around Bebop hired some good free agents. Hoping to resurge both pitching and hitting, he had to release some players to make room for the new talent. I hear his catchphrase is Hi Ho Silver, but going into a series with side leader I doubt we'll hear it soon.