Baytown Bombers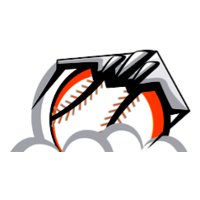 Team: Baytown Bombers
[ID #605]

Location: Baytown, TX (Southwest)
Owner: toddcates

[since August 02nd 2015 | last seen December 05th 2023]
Rank: #384 - Rating: 90.08
Fan Mood: 111.39
Prestige: 9
Color: Sunray
Team Notes:
• Jun 15 2062:
Tommy Gagne
was claimed off of waivers.
• Jun 10 2062:
Jayson Willingham
was released.
• Jun 10 2062:
Cody Holt
was signed as a free agent.
• Jun 08 2062:
Glen Maddox
was signed as a free agent.
• Mar 02 2062:
Larry Dabrowski
was claimed off of waivers.
• Feb 19 2062:
Rogelio Sáenez
was released.
• Feb 05 2062:
Rogelio Sáenez
was claimed off of waivers.
• Jan 22 2062:
Milan Peters
was released.
• Jan 22 2062:
Martín Melendez
was claimed off of waivers.
• Jan 13 2062:
Alden Sutton
was signed as a free agent.
League Record:
Wins: 34 Losses: 21 Pct: .618 Last10: 4-6 Streak: L2
Ave: 5.6 - 4.2 RS: 308 RA: 232 DIFF: +76 Power Index: 104.2
Cup:
Group 123
[0 | Eliminated]
Press Releases:
Nov 04 2035:
Bombs Away!
-
by toddcates on May 4th, 2018
After twelve years as Owner/GM, Todd Cates is beaming this morning as his Baytown Bombers, under the management of Billy "Blackjack" Burton, are the World Champions, beating the West Orange Wranglers 4 games to 2 to take the title.
"This was a long time coming," Cates said with a smile, his arm around Burton, "But Blackjack promised us a championship when he came here and we never lost faith in that promise or his ability to get us here." Burton, who doesn't talk a lot to the media, had no problem giving his assessment of the team as champagne dripped down his head and face: "Todd gave me a great group of players, up and down the line, and all I had to do was plug them into the right spots and let them play. And play they did! There is no quit in this team. We faced a lot of injuries, we had Pasco in our way most of the season, and we started the championship series with two tough losses...but these guys are indomitable!"
Cates has already announced a contract extension for Manager Blackjack Burton and also intimated that there would be no major changes to his squad next season. That means star players such as League MVP Alfredo Sanchez (3B), All League Catcher Brady Glover, All League LF DeShawn Hampton, Rookie Pitcher of the Year, Neal Rushing and All League Pitcher Deon Simon will all be returning next season. Cates was, however, a little more circumspect when asked about 34 year old Cy Young Winner Dan Stafford and 35 year old All Star Closer Jesse Burdock. "We'll have to see where we all are in a few weeks. We've got time to have those discussions after the celebrations."
The team motto, "Bombs Away!" was never more deserved than this year as the fans chanted it up and down the streets of the Houston suburb of Baytown all day and night as the Bombers returned home today as heroes and champions.
Oct 28 2029:
2029 Offseason
-
by toddcates on November 30th, 2016
Bombers' Owner/GM Todd Cates told local press today that despite the 3rd place finish, there would probably not be a lot of major moves with the lineup in the offseason. "We feel like we have the right players in place on the field. Injuries were a major factor this season," Cates said. "We will most likely field the same lineup in 2030, but we are looking to make a couple of moves with pitching. We're gonna be looking for another starter and maybe one more bullpen pitcher."
The Bombers will have all three of their All Star fielders--"Dirty" Sanchez, "Hollywood" Hodges, and Leo Ray--coming back in 2030. Ace pitcher, also an All Star, Kenan "Dream" Weaver, will also be returning. The team actually looks good on paper and should improve over this seasons 84 wins.
Manager Billy Burton said, "We just need a little help on the mound and build upon what we did at the plate and we'll be where we wanna be next season."
Jul 23 2025:
Mid-Year Assessment of the Bombers
-
by toddcates on December 26th, 2015
Owner/GM Todd Cates and Manager Billy Burton met with the local media after returning from the All Star Game. Both seamed please with their midseason standing. "I believe we're right where we expected to be at this point and still improving," Cates said.
Burton added, "For the slow start we got off to this season, I'm really proud we were able to send three players to the All Star Game. That's indicative of the quality of players we have, and we're only getting better."
Cates made it clear there were no major moves on the horizon for the rest of this season. "We've corrected our financial situation, but without derailing our five year plan. We have the team we plan to finish with, barring any devastating injuries. We plan to compete down to the very last game and then work our 2026 plan in the offseason. For now, I'm proud of our team and our manager and look forward to a strong second half of the season."
May 29 2025:
Baytown Looking Past This Season
-
by toddcates on December 11th, 2015
Todd Cates, Owner/GM of the Baytown Bombers is walking to his box in Amarillo Stadium and looking determined. When asked about the rivalry with his brother's team, the Amarillo Wranglers, he says flatly, "We aren't that concerned with this season, to be frank. The Wranglers are one of the premiere teams in the league this year and we are not. We are looking to the future. Billy has made some changes to the lineup and the pitching staff to give some guys some room to grow and we just hope to survive the season without any more devastating injuries."
When asked about the "brotherly rivalry," Cates replied, "You can't have a rivalry without competition and right now we can't compete with a team of Amarillo's caliber. My hat's off to Cory for what he's been able to do with Amarillo this season. We're just not there yet. Having said that, we will play them as hard as we can."
May 29 2025:
Season Conceded for Future Improvement
-
by toddcates on December 11th, 2015
Baytown Bombers' Owner/GM Todd Cates told the media this morning that big moves have been made a quarter of the way through this season. "We have placed Cruz "Zippy" Zapata on waivers and called up Alfredo "Dirty" Sanchez to replace him as a utility player with a future as the starting 3B," Cates said. It was a hard, but necessary decision. It's obvious we're not gonna compete for anything this season. It's a rebuilding year and we have to take that seriously. We're looking to the future."
The Bombers also signed free agent SP Javier Lozana, formerly with the Coeur d'Alene Indians, as a starter, moving Stanley Hogan back to the bullpen. "We're not worried about winning anything this season," Cates continued, "We're concentrated on improving this team for the long term."
Baytown also placed pitcher Tyler Farmer on waivers after getting injured for over 30 games. It's obvious that Baytown is seeking to clear their salary in an attempt to find the right mix of players as they await the future call up of their top prospects over the next couple of seasons.
The Bombers may not be a threat this season, but the division should watch out for Baytown in the next couple of seasons.