Hilton Head Yellow Jackets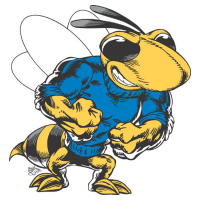 Team: Hilton Head Yellow Jackets
[ID #588]

Location: Hilton Head, SC (Southeast)
Owner: None
Rank: #224 - Rating: 117.31
Fan Mood: 129.21
Prestige: 32
Color: Black & Yellow
Team Notes:
• May 03 2061:
Vicente Gallegos
was signed as a free agent.
• Mar 14 2061:
Jaime Menendez
was released.
• Mar 14 2061:
Rodrigo Rosales
was released.
• Jan 13 2061:
Ibrahim Naqvi
was selected to the national team of
Pakistan
.
• Jan 13 2061:
Armando Cornejo
was selected to the national team of
Mexico
.
• Jan 13 2061:
Gustav Jepsen
was selected to the national team of
Denmark
.
• Apr 07 2060:
Benjamín Zepeda
was released.
• Jan 13 2060:
Ibrahim Naqvi
was selected to the national team of
Pakistan
.
• Jan 13 2060:
Armando Cornejo
was selected to the national team of
Mexico
.
• Jan 13 2060:
Gustav Jepsen
was selected to the national team of
Denmark
.
League Record:
Wins: 53 Losses: 27 Pct: .663 Last10: 7-3 Streak: W1
Ave: 6.1 - 5.2 RS: 484 RA: 414 DIFF: +70 Power Index: 103.1
Cup:
Group 43
[3 | Eliminated]
Press Releases:
Jul 16 2050:
Hardman & Christenson Named Leage All-Stars
-
by dcon_28 on June 2nd, 2021
As the League's All-Star rosters were announced and the game was played today, the Hilton Head Killer Bees are elated to announce two new All-Star team members: pitcher Rick Christenson and 2nd baseman Connor Hardman.
Hardman is coming out of a season where he won the League Rookie of the Year award, despite not putting up the greatest hitting or fielding stats. This season he has shown tremendous improvement in his game, including a 70 point increase in batting average, a 160 point increase in OPS, and 96 hits during the first half of the season. Hardman is one of the teams most promising and bright young stars, and the Killer Bees hope to see him in an All-Star jersey again in the near future.
Rick Christenson, who was the team's first round pick in 2043, has been one of the best pitchers for the Killer Bees coming out of the bullpen. In 32 games he's accumulated 6 wins and 4 losses over 62 innings of work, as well as a solid 3.77 ERA, good for 3rd best on the team. Christenson has some of the filthiest stuff on this squad, so it will fun to see what he can do in the future as the star of the bullpen.
Apr 18 2049:
Giant Struggles Continue
-
by dcon_28 on February 21st, 2021
The Grand Island Giants have been massively struggling as of late, dropping to a record of 5-13, including going 1-9 in their last 10 games. The only player that has been playing relatively well recently has been veteran outfielder Hector Moran. Moran has been on a very hot streak, hitting .366 with a .997 OPS and 11 RBIs, as well as hitting .410 on the season. Unfortunately, promising second baseman Connor Hardman has been finding it tough to connect with the ball this season, only hitting .179 so far. Veteran infielder Clay Davidson has also been struggling, only hitting .211, whereas he is usually hitting around the .250 mark in his career. The Giants did sign free agent infielder Manny Godwin to hopefully fill in for Davidson during his struggles. The Giants are also attempting to claim a few players off waivers, so we'll see eventually if these changes can have an impact and hopefully turn things around in Grand Island.
Mar 25 2049:
Grand Island Starts Cup Play Strong
-
by dcon_28 on February 16th, 2021
After completing a 3-1 series victory against the South Jordan Hippos, the Grand Island Giants have started this season's cup play on the right foot. The series was highlighted by excellent pitching on the part of starters Tony Westfall and Kevin Middleton, as well as nearly flawless performances from closer Dwight Chambers in games 1 and 2. The team's lone loss was a result of very poor pitching from Louie Norwood, who is thought of by the Giants front office as a promising pitcher in the works, but seemed to suffer from a case of nerves, as he allowed 8 runs in only 4 innings of work in what otherwise might have been a close game. Despite this, the Giants still had good success in this opening cup series and they are looking to continue that into the season.
Aug 19 2023:
V.9 East holding close
-
by mark41974 on July 30th, 2015
Grand Island Independent 18 Aug 2023,
As we come back to the inter division portion of this years BB baseball season four teams still remain in the hunt for the Div V 9 Title. With all four teams still within two games of each other its anyone's prize to claim but who do we think has the staying power to claim the prize this year?
In the West we have a two team race were with Pasadena the only team sporting a positive run total it would seem would be the likely choice to make the jump this season. The Hayward Wolfs would argue but it would take some exceptional play on their part to overtake and maintain a lead on the current leaders in that division.
The real show is in the east with four teams all within two games of each other. All four sport a better record than Pasadena as well as maintaining a respectable positive run diff so far. while fifth place Tulsa is still in it they are a outside shot with such a strong field of teams in front of them and unlikely to make the jump. it is a shame that one of these five teams will be dropped this season though given the divisions domination of their West side opponents. now lets look at the 4 major players in this race.
Grand Forks:
Batting- Number 2 in the league in average and OPS in the league let you know that this team can pump out the runs. With two starters over .300 and two sluggers over 20 HR its easy to see where all these runs are produced. If this team does have a weakness here it is in there depth and versatility of play. As it has strong starters it has few good bats to back them up.
Pitching- A 4.20 ERA that is third in the league gives a good OFF/DEF balance to this team. Also maintaining a good balance between the starters and the bull pin has played a important role for this team. Again Depth is their weakness with only 10 pitchers on the roster a key injury could truly hurt this team in the long run.
read our next edition for further coverage.
(Over reached here a little, will follow up soon.)