Madison Manta Rays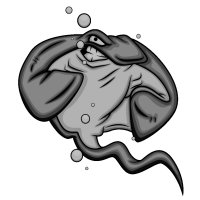 Team: Madison Manta Rays
[ID #58]

Location: Madison, WI (Midwest)
Owner: None
Rank: #573 - Rating: 69.60
Fan Mood: 102.16
Prestige: 16
Color: Blue & Gold
Team Notes:
• Apr 07 2058:
Francisco Barrios
was signed as a free agent.
• Mar 14 2058:
Antonio Galarza
was released.
• Jan 13 2058:
Seung Min Um
was selected to the national team of
South Korea
.
• Nov 02 2057:
Ken Martinelli
was hired as the new coach.
• Nov 02 2057:
Donnie Kellogg
was hired as the new coach.
• Nov 02 2057:
Brant Fletcher
was hired as the new coach.
• Nov 02 2057:
Buck Reilly
was hired as the new coach.
• Nov 02 2057:
Kazuhito Wada
was hired as the new coach.
• Nov 02 2057: Coach
Ian Schilling
was let go.
• Nov 02 2057: Coach
Reggie Johnson
was let go.
League Record:
Wins: 26 Losses: 19 Pct: .578 Last10: 8-2 Streak: L1
Ave: 6.4 - 5.4 RS: 288 RA: 242 DIFF: +46 Power Index: 98.9
Cup:
Group 15
[0 | Eliminated]
Press Releases:
Jan 13 2052:
Madison Manta Rays 2051 Season Review
-
by wallbangers on September 18th, 2021
The Manta Rays' 2051 season kicked off with low expectations, after a string of lackluster results over the past few seasons. The season ended on a much higher note.
The Manta Rays will be hanging up Division and League pennants after the most winning season in a decade! The VI.14 East Division was a tight race up to the midsummer classic, but as the season progressed, Madison separated from its division rivals.
Ben Fowler led the Manta Rays with a career best campaign, and was deservingly honored on the all-league team for the 1st time in his career, a 2nd consecutive All-Star selection, and 2051 Manta Rays team MVP. Fowler had this to say: "The whole team pulled together when it counted. We had flashes of promise last season, but everyone stepped up in the big moments this year, and we showed the fans what we're able to do!"
But it wasn't just the veterans carrying the team. Rookie Aiden Saito impressed not only the hometown fans, but everyone around the league, leading to him being announced as Rookie of the Year earlier this week. When asked about his 1st year in the Bigs, Saito was quoted saying he "was happy to help out however I could. I played some 1st base, played some outfield, pinch hit a few times. A couple of the older guys really took me under their wings and I just worked hard and did what I could to help the team. I can't wait to bring more championships to this city!"
The pitching staff also made major contributions this year. Pedro Aparicio and Eddie Parrish tied for the team lead with 16 Wins apiece. The 24-year old Aparicio joked, "the old geezers... Eddie, Pablo [Noriega], all the guys... they're great, man. I've learned so much from them. Our pitching staff is something special, everyone keeps it light, and we all just go out and challenge each other in a good way to pitch our best every 5 days."
All in all, the season can only be considered a huge success, culminating in a 4-0 sweep for the championship. It will be interesting to see what moves the team management makes as they prepare for their first season in LL5 since 2048.
2051 Manta Rays Season Summary:
-League Champions
-East Division Champions
-Rookie of the Year: Aiden Saito
-All-League: CF Ben Fowler
-4 All-Stars: Ben Fowler, Juan Trujillo, Yasmani Arcia, Pablo Noriega
Mar 25 2051:
Madison Manta Rays 2051 Season Preview
-
by wallbangers on July 19th, 2021
There's a new owner in town, and change is coming. First up, a fiercer name for the Madison ballclub, now the Madison Manta Rays. With an aging roster and a steady decline from the days of being a solid LL5 performer, change was a must.
Since the new ownership has taken over, 11 roster spots have already turned over. Asked about all the new faces on the team, veteran staff ace Pablo Noriega had this to say: "We're ready for a bigger challenge. A lot of us who have been here for a while know we only have a few years left in our careers and we want to make the most of it. We're going to embrace this new culture. Welcome the new guys. And give it all we got."
While the rotation has remained mostly intact from last season, with 5 returning starters, the lineup has been completely overhauled. 2050 All-Star, Gold Glove winner and team MVP Ben Fowler is excited by some of his new teammates. "I'm stoked about this year's team. We've got some promising young guys coming up trying to make it, and they're going to battle. And some guys who have been around for a while, they're going to be great in our lineup... Yas, Duff, Ivan. I have a feeling we're going to put up some big numbers on the offensive side this year."
In addition to the veteran help that's been brought in, there are also big expectations for the Manta Rays' 2051 1st round pick, Seung Min Um. Having just arrived in the US for the 1st time less than 2 weeks ago, he's just enjoying the moment. "I'm honored to be the Manta Rays 1st round pick. They have told me they see a lot of potential in me, and they're giving me an opportunity to play. This is a great city, a great team, and I want to help this team as much as I can."
Success will not come easy for the Rays this season after finishing 74-86 and bottom of the division last year. But the team is energized, and cautiously optimistic. The Manta Rays regular season begins tomorrow.