Carlsbad Ninjas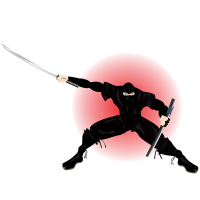 Team: Carlsbad Ninjas
[ID #570]

Location: Carlsbad, CA (West)
Owner: None
Rank: #363 - Rating: 92.98
Fan Mood: 97.36
Prestige: 47
Color: Blue & Gold
Team Notes:
• Jan 13 2055:
Fran Grgić
was selected to the national team of
Croatia
.
• Sep 12 2054:
Ross Conroy
was released.
• Aug 19 2054:
Omar Uribe
was signed as a free agent.
• May 03 2054:
Ramiro Alonzo
was signed as a free agent.
• Apr 07 2054:
Edgardo Salvador
was released.
• Apr 07 2054:
Irvin Cobb
was signed as a free agent.
• Mar 14 2054:
Crespin Cantu
was released.
• Jan 13 2054:
Fran Grgić
was selected to the national team of
Croatia
.
• Nov 02 2053:
Clint Earnhardt
was hired as the new coach.
• Nov 02 2053:
Thomas Austin
was hired as the new coach.
League Record:
Wins: 2 Losses: 2 Pct: .500 Last10: 2-2 Streak: L2
Ave: 5.3 - 7.0 RS: 21 RA: 28 DIFF: -7 Power Index: 105.3
Cup:
Group 122
[0 | Still Alive]
Press Releases:
Jun 10 2046:
Carlsbad Gets New Manager!
-
by Goldengame on July 21st, 2020
After not meeting expectations last season, and a new owner buying Carlsbad, Henry Sullivan was replaced by Clyde Rowe as manager. Clyde Rowe says that he hopes to "take Carlsbad back to the glory days". Carlsbad fans are looking forward to seeing what Rowe can do.
Jul 14 2032:
Reporters Banned From Locker Room
-
by rallynow on June 21st, 2017
Manager Dizzy Sullivan who has been at the helm since last year has made a strong statement in response to misinformation of reports recently. Sports Illustrated recently reported that pitcher Brent Beck who is beloved by fans for the last 16 years with the team and player favorite, was discovered through random testing on the juice this '32 season in an attempt to 'get back healthy' after a mediocre year. Dizzy responded to the allegations "Dizzy will pee in a cup for anyone at any time to prove his innocence. But for this gross lie to distract us and our season, we will close the locker room to press for the rest of this season and all player interviews will be scheduled and closely monitored by this organization." Strong reactions from a normally subdued manager!
Feb 02 2031:
Bad Mgmt is OUT! Let's Play Ball...
-
by rallynow on February 22nd, 2017
New ownership has arrived and over the past few days, she believes that they have made many positive and needed changes. With the hiring of 'Sully' and the elimination of old and under-performing players, things are looking up from the bottom for our Catfish. When the new owner was asked what she expects, the answer was: "Nothing but the Championship! Our fans deserve NO LESS!"
Jan 29 2028:
New Owner
-
by 12williamharrison12 on July 6th, 2016
12williamharrison12 has recently acquired the Carlsbad Colts.
Oct 22 2018:
A Fitting End
-
by cbuckser on July 21st, 2014
My stay in this league concluded with two walk-off losses: a grand slam to lose in extra innings, and a two-out three-run home run that turned a two-run lead into my 105th loss.
I hope to be back here some time.