Deadwood Perambulators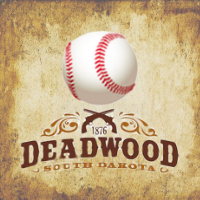 Team: Deadwood Perambulators
[ID #558]

Location: Deadwood, SD (Plains)
Owner: wickersty

[since May 11th 2017 | last seen June 03rd 2023]
Rank: #110 - Rating: 146.50
Fan Mood: 77.36
Prestige: 47
Color: Gold
Team Notes:
• Feb 19 2060:
Korey Cunningham
was released.
• Feb 19 2060:
Dirk Gordon
was claimed off of waivers.
• Feb 19 2060:
Stephen Nash
was claimed off of waivers.
• Feb 03 2060:
Major Barfield
was released.
• Jan 22 2060:
Marcelo Munoz
was claimed off of waivers.
• Jan 22 2060:
Ed Caswell
was claimed off of waivers.
• Jan 22 2060:
Federico Galindo
was claimed off of waivers.
• Jan 13 2060:
Greg Spaulding
was claimed off of waivers.
• Jan 13 2060:
Eric McLaughlin
was claimed off of waivers.
• Jan 13 2060:
Orlando Valasquez
was selected to the national team of
Venezuela
.
League Record:
Wins: 0 Losses: 0 Pct: .000 Last10: 0-0 Streak: -
Ave: 0.0 - 0.0 RS: 0 RA: 0 DIFF: 0 Power Index: 98.0
Cup:
Group 108
[0 | Still Alive]
Press Releases:
Mar 08 2051:
2051 Organizational Report
-
by wickersty on July 13th, 2021
2051 Organizational Report
==========================
Deadwood begins the 2051 season in Legends League for the first time in team history. Having been a perennial "bottom of the division" LL6 team for many seasons, Deadwood was taken over by wickersty in 2032. There were a number of rebuilding plans that did not result in consistent league promotions until 2044, when the team began it's latest era. Starting in 2044, for the 7 seasons between 2044 to 2050, Deadwood won their division 5 times. This has brought them to the 2051 season and to the Legends League.
Some of the key players that brought Deadwood to this level have retired or left the organization. And some of the remaining key players, such as SS
Lorenzo Solis
and SP
Felipe Mendoza
, are reaching the end of their careers and playing in their age 34 seasons. The hope is that the team has enough high quality talent to remain in Legends and not be violently relegated out after just one season.
Pitching
---
Rotation:
SP1
Chase Holder
Continues to be an absolute ace, and the team will probably succeed or fail based on the quality of his season.
SP2
Jonathon Lane
Young, in his prime, and probably about to break out into a run of stellar seasons. The latter half of his 2050 season showed his potential.
SP3
Felipe Mendoza
Typically a slow starter, but consistently a low-innings quality pitcher. At 34, Deadwood hopes that he still has enough to preform in Legends.
SP4
Mateo Castro
A high quality starter who sometimes has occasional poor stretches. Still young, and at SP4 he should compare well with opposiing SP4s.
SP5
Clarence Wells
A starter who looks like he should be great, on paper, but has consistently been rather poor. Deadwood has lost a couple of starting pitchers to age, so at the moment Wells has the SP5 job. However, the team is actively searching for a replacement.
Bullpen:
Middle and Long Relief are decent if not below average, but are capable of eating innings in games that have gotten out of hand.
A full accompaniment of of lefty and righty specialists should help make mid-to-late inning close games more challenging for opposing teams.
SET
Peter Riley
Over the last season and a half, Peter has become a star for Deadwood and has taken the SET role. He has been nailing down the 8th and sometimes 7th innings of close games.
CL
Russel Billingsley
Has been a stud at Closer for his career, averaging mid 40-50 saves per season with an ERA around 3.00. His career is probably going to be winding down after this season.
Hitting
---
DH
A question mark heading into Legends, Deadwood has a handful of newly signed veteran players looking for one last season in the show. Time will tell if this is a weakness for the club this season.
1B
Miles "Middle" Fingers
has become an absolute star, far exceeding his original potential. He only starts against righty pitchers, so 1B against lefties will be something to be figured out by the team.
2B
Marv Paulsen
has been a pretty decent offensive player at 2B, which is usually a luxury. His range is a little below average but his fielding has been good. He's a lock at his position against lefty and righty pitchers.
3B
Moss
is a young lefty who proved himself capable last season as a starter. He'll be taking the reigns at 3B against righty pitchers, with 3B against lefties to be determined.
SS
Lorenzo Solis
is now in the twilight of his great career. Deadwood has no good plans for SS going forward, so they are desperate that he can still preform for another couple of seasons.
LF
Mancini
is a young pro whose BA has not been quite what the team had hoped for, but whose power has been good. He covers a lot of range in LF.
CF
Love
has turned out to be quite the performer, and exceeded his potential. He covers pretty much the whole outfield by himself, and can throw anyone out at home.
RF
Camacho
has been a decent bat with great range and arm. He's part of Deadwood's outfield blanket, which runs down pretty much everything and throws out pretty much everyone.
Final Thoughts
---
Deadwood is humbled, proud, and excited to be in Legends this season. We hope to represent well and stay up for more than one season.
Jan 15 2046:
2046 Organization Report
-
by wickersty on June 15th, 2020
2046 Organization Report
Overview
After many seasons toiling at LL6, with the occasional but temporary promotion to LL5, Deadwood seems to finally have found some organizational momentum after back to back divisional wins and promotions. They begin 2046 in LL4, for the first time in their organization's history.
Pitching
SP1
Chase Holder
The organization's unquestionable ace, Chase has put together two stellar seasons in a row, and at 26 figures to lead the rotation for some time to come.
SP2
Felipe Mendoza
After a stellar 2044 campaign, Mendoza returned to Earth a bit in 2045. However, the organization still believes he is a high quality starting pitcher and looks forward to a strong 2046 campaign.
SP3
Lazaro Ledesma
The grizzled old man, Ledesma was expected to limp off into the sunset last season but instead turned in an entirely unexpected quality season, albeit rejoining the rotation later in the season. At 35, he should be retiring, but hopes to surprise again with another quality season.
SP4
Scottie Brant
Signed late in the offseason, Deadwood hopes that Brant can show some of his star form from a few seasons ago while in Legends with Burlington. His 2045 campaign was not impressive, but was mostly out of the bullpen, which is not his usual role. His resume speaks volumes and Deadwood hopes a return to the rotation will spell success.
SP5
Lester Gale
Now in his Rookie season, Gale impressed in a handful of starts late in the 2044 season. He's young and unproven, but shows promise. He's got a blazing fastball, but needs to keep the ball in the yard. At 24, if he can finish his development and find some success, he'll be around for many seasons.
SS
Josue Mercado
A lifetime minor leaguer, Mercado was signed by Deadwood last season and made his major league debut at 26. It's questionable if he can develop enough before his time as a prospect is finished, but if he can he's got a chance to be a major league starting pitcher.
LR
Vincent Levine
On paper, Vincent promises to be a quality relief pitcher. Whether that will prove to be the case remains to be seen. Last year he spent some months with the club and was less than great. In 2046, he will need to show some success at the big league level to stick around.
LR2
Nolan Hatfield
Nolan is young and inexperienced. He made his debut last season as a mop up artist and to get some reps, and did not do very well. But his prospect sheet and potential are very high, and there are hopes that he will either be a bullpen star or a low-innings starter. He's not there yet, but he'll get his reps this season and hopefully finish the season with a solidified role.
MR
Gus Zuliani
Gus' 2043 and 2044 campaigns with Deadwood were All Star quality, and he was an anchor in the bullpen. His 2045 was a bust and he was nearly cut. The organization is desperate for him to return to form and prove last season was an anomaly.
MR2
Daniel Smith
Smith is a Deadwood veteran. He has always been a little bit of a disappointment given his ratings. The organization thought he could be a quality starter, but he could never put it together. As a reliever he has been pretty good, with some poor streaks.
SET
Marcos Ruiz
Since being signed in 2043, Ruiz has been untouchable. This season, he is the primary setup man and hopes to dominate again. At 34, age is knocking at his door a little more loudly.
SET2
Enrique Marin
Marin has been a long time veteran in Deadwood. He has been All Star worthy every season since 2035. His ratings took an absolute beating this offseason, and he is 36 years old. However, his 2045 performance was so good the organization is going to let him pitch with a cane as long as he keeps performing.
CLR
Russel Billingsley
2045 was a career defining season for Billingsley. He stepped into a closer role and dominated all season. Deadwood is hoping that, at 27, he stays there for the next 7+ seasons.
Hitting
DH
LHP "
Bromano
"
Brett Romano has been a quality DH against lefties in his career, though that limits his playing time by nature.
RHP
Danny Weldon
Weldon was acquired last offseason and put in an All-League performance, starting against RHP. At 33, he hopes to have one or two good seasons left.
1B
LHP
Emiliano Ocampo
Ocampo is a late blooming prospect who may or may not have enough time to develop into a quality major leaguer. Relegated to at bats against LHP, his performance will dictate whether he stays in the lineup this season.
RHP
Gavin Jones
Jones was a slow-footed outfielder for most of his career in Deadwood. His bat kept him in the lineup, despite his poor range. This season, due to retirements/departures, Jones has taken the 1B role, improving the outfield defense and keeping his bat in the lineup. His power was never what it was hoped to be, and is poor speed has limited him to singles and doubles, but he has still proven to be a career .300 hitter against RHP.
2B
Marv Paulsen
Paulsen is a potential star who is just entering his prime. His glove and bat have earned him the 2B role against both LHP and RHP. 2046 will be his first season at full development, and the organization is hopeful and excited.
3B
Elliot Curran
Curran has been both an OF and a 3B during his long Deadwood career. His bat has always played, despite his less than optimal ratings. Starting last season, he became Deadwood's full time 3B against both LHP and RHP.
SS
Lorenzo Solis
The best player in Deadwood and a sure fire Hall of Famer, Solis moved from 3B to SS last season and excelled. He has been a career .330 hitter (.360 against LHP) and at 29 should still have quite a few seasons left to shine.
LF
LHP
Johnny Holm
Holm is a quality major league outfielder against LHP and a sub-quality one against RHP. So his role is clearly defined, and he covers the outfield with grace.
RHP
Ed Scruggs
Scruggs' 2043 and 2044 seasons were All Star quality, but his 2045 was a disappointment. Deadwood hopes for a return to form this season. He covers a lot of ground in the outfield and normally handles RHP well, and with power.
CF
Caleb Mancini
A natural outfielder, Mancini is entering his first real season after a cup of coffee in 2045 (an embarrassingly bad cup of coffee). His potential is huge. He's a very young 22. Time will tell if they write stories about him in 15 years.
RF
Lorenzo Camacho
Camacho still has some development to go, and at 27 might not get there. But his potential upside his high and he will get the chance against both LHP and RHP. He covers the outfield with grace and could be a star.
Apr 18 2045:
2045 Deadwood Organization Report
-
by wickersty on April 20th, 2020
After three seasons (2041-2043) of total organizational rebuilding, Deadwood escaped LL6 for the fourth time under the ownership of
wickersty
. Previously, each climb to LL5 had resulted in a pretty quick relegation back to LL6. Ownership hopes this time will be different.
Last season marked the first in which Deadwood had fully committed to a platoon-focused approach to lineups. Pinch hitting for lefty-righty matchups would now be happening as early in games as possible, and enough major league quality players were in place to fill out almost entirely unique LHP and RHP lineups.
Pitching was also as consistent and good as it had been in many seasons, due to some prospects recently reaching the majors and finishing their development at the same time.
The 2045 Deadwood Ambulators, sitting in LL5, have high hopes, and look like this:
PITCHING
SP1
Felipe Mendoza
An amazing season last year cemented Mendoza, whose wasn't originally projected as a starter, into the SP1 role. He finished 2044 at 21-8, without actually starting all season long. At 28, he's still in his prime.
SP2
Chase Holder
A homegrown Deadwood prospect, drafted in 2040. Last season he went 20-4 in his first season as a starter. At 25 years old, he has many seasons ahead.
SP3
Laurens Van den Broek
A waiver wire pickup in 2042, underdeveloped at 23 years old, Van den Broken has completely surprised ownership in 2044, blossoming in a starting role and going 17-5 with a 3.77 ERA. All eyes are on him to see if he repeats his success. A little prone to the homer, his luck and pitching skills have kept him in success. At 26 he's only just entered his prime.
SP4
Min Kyung Shin
Another homegrown prospect, drafted in 2039, Shin has been a decent back of the rotation starter since 2042. Hopes were higher on him based on his scouting report and potential, but he's still not too bad. He's started 2045 with a bang, throwing a no hitter in the first round of the Cup. At 29, he's still young, but getting closer to a reducing skillset.
SP5
Julian Santos
An offseason waiver wire pickup, this seasoned 34 year old veteran brings a career 4.08 ERA and 1.321 WHIP to the table. Ownership hopes he will add consistency and reliability to the back end of the rotation. He's had success in Legends, so his numbers may actually improve in LL5.
SS
Hubert Teal
This 28 year old exhibited streaky if not decent performance in a starting role for Deadwood in 2044. He couldn't quite make it into the starting rotation this season, but Cup play and injuries mean he'll often be given starts.
LR
Vincent Levine
A rookie in 2045, 24 year old Levine has bounced around many organizations in the minor leagues before coming to Deadwood in 2043. He made the big league club in 2045 and will be taking the role of mop up artist in blown out games. At 25, if he can finish his development in the majors and show some success, he'll have a long career ahead of him.
MR1
Russel Billingsley
This 26 year old youngster, a waiver wire pick up in 2041, has played his entire big league career in Deadwood. A grossly underdeveloped prospect, Deadwood had hopes for him and stuck with him through a tough 2042 season. 2043 and 2044 showed some signs of what he could be, as he continued to catch up in his development. Now in 2045, his development has finished and his skills look fine indeed. This could be a big year for the kid, and he's just hit his prime.
MR2
Daniel Smith
A draft-and-release prospect from the class of 2036, Smith was picked up by Deadwood and developed to be a starting pitcher. He could never quite find success as a starter, and in 2044 was converted into a reliever, where he excelled with a 3.50 ERA and 1.273 WHIP. Now 30 years old, his experience and recent success add to a Deadwood bullpen that is expected to shine in 2045.
SET1
Enrique "Cheech" Marin
Now the grizzled old man of the squad, 35 year old Marin has played almost his entire big league career with Deadwood. Picked up off the Waiver Wire in 2035, he has been a shining piece of the Deadwood bullpen for his entire career. His lifetime ERA of 2.85 and WHIP of 1.186 mean he'll be a first ballot Hall of Famer for Deadwood when he finally retires. Depending on his 2045 performance, he may be back for another season.
SET2
Marcos Ruiz
Another veteran at 33 years old, Ruiz was claimed off waivers in 2042. His ETRA in Deadwood has been in the high 2's for over three seasons, and his WHIP has been outstanding. He's been a lock in the bullpen for Deadwood.
CL
Gus Zuliani
Picked up off waivers in 2043, Zuliani is a 31 year old veteran who has pitched to an ERA in the low 2's in Deadwood. His WHIP has hovered around 1.0 as well. Last year, he took over closing duties mid-season and made 15 saves.
LINEUP
DH
Against lefties, 28 year old
Brett Romano
is a late developing DH who showed some success in 2044, showing an OPS of .975.
Against righties, offseason waiver wire pickup
Danny "Redrum" Weldon
has some excitement building in the fan base. He's shown big power in throughout his career, and at 32 should still have plenty in the tank.
C
Against lefties, 28 year old
Peter Hamel
has hit .318. His power and on-base numbers have been a little low, but he's been a quality backstop.
Against righties, 29 year old
Tommy Salerno
has hit a less impressive .276 and his power and on-base numbers have been borderline poor. He may find himself losing his starting job to Hamel this season, despite being a lefty hitter.
1B
Against lefties, 30 year old
Ricardo Herrera
has shown an ability to hit both lefties and righties, but his performance has been only just above average.
Against righties, 29 year old
Mike Hampton "Comes Alive"
has proven himself to be a quality bat for average and obp, with below average power. Still, his OPS has been quite high and his average has hovered around .300.
2B
Last season was
Marv "His name is Robert" Paulsen
's rookie season, and after a dreadful start he finished out with a .292 average and an .807 OPS. At 25, he still has some development to go, and he is now the permanent 2B for Deadwood against lefties and righties.
3B
Lorenzo Solis
is one of Deadwood's stars. At 28, he has many seasons ahead of him. He's a career .322 hitter with decent power and great on-base abilities. He could be a starting SS for many teams, but in Deadwood has claimed 3B as his own. This guy is hall of fame bound, and plays against lefties and righties.
SS
Luis Ocampo
rode the hype train with Lorenzo Solis through Deadwood's minor league system, drafted around the same time and possessing equally glowing scouting reports, they were expected to be a vicious 1-2 punch at 3B and SS for many years. Ocampo has not erupted with as much success as Solis, but is now just coming into his own. His 2044 campaign was his best yet, where he hit .265 with 20 HR and 100 RBI at SS. He plays against lefties and righties.
LF
Against lefties, rookie
Emiliano Ocampo
has a chance to be a quality OF in Deadwood. He had a cup of coffee last season, but wasn't quite ready for the big leagues. Hopefully, this year will be different and he'll cement his spot in the lineup.
Against righties, veteran
Matt Parnell
is back for a second season. At 35, this may be his last hurrah, but after hitting .312 against righties last season, he's earned another season. He's got decent power and on base abilities as well.
CF
Against lefties,
Johnny Holm
, a waiver wire cast off from 2040 who has spent his entire big league career in Deadwood, has proven to be a .331 hitter against lefties and become a fixture at the position.
Against righties,
Ed Scruggs
, also a waiver wire pickup (this time from 2042), has been a .300 hitter against lefties throughout his career. Fast as the wind, Scruggs has hit for decent power and covers a lot of ground in the outfield.
RF
Against lefties,
Lorenzo Camacho
has been a work in progress with mixed expectations. Underdeveloped but with good potential, he has managed to find at bats against lefties and hit for a .300 average. At 26, he still has a fair amount of development to go. But he covers a lot of ground in the outfield and has a cannon for an arm. If he can hit a little bit more, he'll have a good career in Deadwood.
Against righties,
Eddie Curran
has batted .307. Picked up off waivers in 2041, he has been a fixture in the Deadwood lineup ever since. He has decent power, good average and on base abilities, and covers a lot of ground in the outfield.
BENCH
Shockingly,
Garret Jones
seems to have lost his starting role in the lineup. Always a good hitter, his low speed and range have limited the amount of places he can play. This season,
Danny "Redrum" Weldon
has taken his spot as DH. If Weldon proves incapable, or if
Matt Parnell
falls off the face of the earth at 35, Jones will find himself back in the starting lineup. Otherwise, he's a potent bat off the bench.
Third catcher
Roberto Silinas
will take backup duties for both starting catchers. Deadwood's not quite sure if he can become a starting catcher, but will be given every chance to do so, with this being his first full season in the big leagues.
Jan 15 2042:
A Fresh, Young Approach in Deadwood
-
by wickersty on August 11th, 2019
Deadwood thought it had something a few seasons ago, as it made its first pushes out of LL6 and what it thought would be a climb up a few levels. But each time it made it into LL5 it would be smashed back down. The defense was never good enough. The pitching, never consistent enough. The offense, almost always underperforming.
Management cut many players before 2041 started that still could still play, but were old, somewhat expensive, and had no future in a team that needed to find a new identify and plan for a focused push out of the lowest level of Broken Bat. Most of these players are now on veteran teams throughout the leagues.
2041 was dedicated to teaching new players new positions, and finishing the development of guys that showed promise but were not ready. It was a lost season. Meanwhile, the 2042 edition of Deadwood finds a massive amount of changes and plenty of guys who might just be ready to make some things happen. The 2042 Deadwood team is also very R/L split focused. Nearly the entire lineup against RHP are lefties, and vice versa for LHP, and the manager has been instructed to pinch hit early and often to keep those L/R splits in our favor. Hopefully that will pay off in more consistent, good hitting.
Our pitching is still a little old, and the young guys are unproven and possibly will not be good enough. But many teams can say that.
Here are the 2042 Deadwood Ambulators:
DH
Major "Muscles" Flynn
is somehow still playing, although at 3 Speed he is essentially now running the bases backwards. He'll play against RHP.
Cameron "My Name is Alexander" Hamilton
will be facing all LHP. He has a proven bat and power and is in his prime. An interesting point to watch is whether his numbers force management to play him against RHP again.
C
Many seasons ago, Deadwood thought its future C for decades was going to be
Daniel McElroy
. However, while he showed occasional power, he could never really hit and could never really run the bases or steal. His arm is legendary, but that wasn't enough. McElroy has now officially lost his job as starting catcher, and will play out the rest of his career as a backup C with a cannon for an arm. New to Deadwood in 2042, playing against both LHP and RHP, is
Peter Hamel
. He is a rookie with plenty of development left, and the potential to hit well with power, despite striking out. His arm behind the plate is nothing compared to McElroy, but the change had to be made.
1B
Marlon Hampton
is a newcomer to Deadwood. He's got plenty of development left in him, but he figures to be a vacuum cleaner at 1B and provide some quality at bats. His 2042 will depend on how well he finishes his development.
"Ricky" Ricardo
has been languishing in Deadwood's minor leagues for several seasons. His build has always been promising, but his development has been slow and he has been getting too old to stand a chance at reaching his potential. This is his real rookie season, at 27 years old. An interesting point to watch is whether he ever puts it together this season, or winds up being cut before the All Star break, which would essentially award 1B to Hampton for both LHP and RHP. At this point, the odds are probably 50/50 that happens.
2B
Several seasons ago, Deadwood thought they stumbled on a diamond in
Shibata
. He is a beast in the field, and steals many bases. But he could not get on base enough, or hit enough, against RHP to really make management happy. Starting in 2042, he will play 2B only against LHP. Against RHP, Deadwood finds 2B as as a weak point. It will start the season with newcomer
Elliot Curran
, who may or may not hold onto his job, depending on how his final development goes and whether he produces too many errors at 2B. It's certainly possible that Shibata wins his full time 2B job back before the All Star Break.
3B
Lorenzo Solis
is one of Deadwood's primary shining new prospects making his debut in 2042. Management is banking a lot of its future hopes on him and a few other newly promoted players. Solis is expected to be a phenomenal 3B with a quality bat and occasionally power. Deadwood has their fingers crossed very tightly about his future. He will be playing against both LHP and RHP.
SS
Luis Ocampo
is the second of Deadwood's primary shining new prospects marking 2042 as is rookie season. Shortstop is a notoriously hard position to fill with quality defense and offense. Deadwood is truly hoping Ocampo can do both. He's got some development left to do, which may make him 27 or 28 before he hits is prime. That's unfortunate, but if he proves to be a quality SS we will take however many years we can get from him. He will play against both LHP and RHP.
LF
Deadwood had hoped to change its ways and enter 2042 with much more range in the Outfield. But that is proving difficult to do given current players and prospects. That said,
Johnny Holm
will play LF against LHP. It's his Rookie year and he strikes out too much and has some development left to do, but he could prove to be a quality bat with average range.
Darren Eastman
will take LF against RHP. He really doesn't have outfield range, but his bat and potential with his finishing development proves too valuable to ride the bench. So Eastman will take to the field and hopefully not allow too many hits into LF.
CF
Angel Peralta
has been a disappointment through and through for Deadwood, and at 28 years old, he may not have any more chances to develop. He's never reached his potential and the outlook on him surviving to the All Star Break are pretty low. However, he will have the opportunity to play CF against LHP until management decides he is a lost cause, which would be a tremendous disappointment.
Collazo
, who has been playing a subpar SS for several seasons in Deadwood, is now the CF against RHP. He has the range and arm to be out there, and his below average glove will do much less harm in the outfield. His bat is proven and he is loved in Deadwood.
RF
"Suzuki" Swift will be the RF against LHP in 2042. He has a little bit of development left in him, and his ability to hit and hit for power is still unknown. If he proves to be unable to produce, he will be cut before the All Star Break, despite his range and scouting report. Fingers are crossed on him.
Gavin Jones
, now a veteran in Deadwood, will be the RF against RHP. Jones' scouting report and ratings are great, and on paper he should be an elite hitter with power. He has never quite lived up to that expectation, but will continue to get the chance to do so, especially with his left handed bat. His range is subpar for the outfield, but there is nowhere else to play him in Deadwood and no one clearly better than him.
Pitching:
Ledesma
continues to be the ace of the Deadwood staff.
Shin
has finally reached the major leagues and has great upside and hope as the SP2.
Daniel Smith
, a proven above-average to good starter, will take the SP3 role.
De Backer
, a trash heap project that may or may not be a total bust, will be given the opportunity at SP4. And Mesngon, who took a beating last season while he finished his development, has a chance to be a decent starter at SP5.
In the pen will be quality veterans, nearing the end of their careers:
Tommy Bower
, who is likely Hall of Fame bound. He will be MR.
Nagashima
, who has not aged well and has lost his closer's job. He may not last to the All Star Break.
Barnett
, whose scouting report and ratings never matched his performance, has been relegated to being a righty specialist in an attempt to save his career.
Marin, who has been a wonderful reliever during his career in Deadwood, will take the SET role.
Finally, lefty Lorenzo Vera, whose development has gone very well, has been promoted to Closer and will be given a chance to keep that role. If he can't, he will become the primary SET man, making the rest of the bullpen that much stronger.
Odd Man Out:
Takeuchi
, who has no hitting comment but plenty of SI still to come ad high potential, has lost his position in the outfield and management has not decided what to do with him. There is no room currently on the major league roster for him, and he is parked at AAA until his future is figured out.
There are also no real prospects left in AAA who are nearing major league readiness. Unless the Waiver Wire produces upgrades, this will be the ream for the season and the Deadwood minor league system will now be entirely several seasons away from readiness.
Sep 10 2036:
"Mighty" Mateo Espinoza Promoted to Majors
-
by wickersty on July 5th, 2018
The Deadwood Ambulators have promoted
"Mighty" Mateo Espinoza
to the majors. The rookie has made admirable strides since being called up, slashing .302/.296/.509 over his first 50 at bats, earning a starting spot in the lineup.