Joliet Blues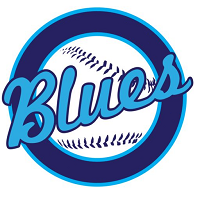 Team: Joliet Blues
[ID #549]

Location: Joliet, IL (Central)
Owner: Akaoni21

[since April 18th 2020 | last seen February 01st 2023]
Rank: #192 - Rating: 121.61
Fan Mood: 93.90
Prestige: 27
Color: Blue
Team Notes:
• May 14 2058:
Ramiro Perea
was released.
• May 14 2058:
Augusto Tejeda
was signed as a free agent.
• Apr 25 2058:
Felipe Caldera
was claimed off of waivers.
• Apr 07 2058:
Austin McCoy
was released.
• Apr 03 2058:
Julian McMahan
was released.
• Apr 03 2058:
Pedro Luque
was claimed off of waivers.
• Mar 31 2058:
Julian McMahan
was signed as a free agent.
• Mar 30 2058:
Miles McKinney
was released.
• Mar 30 2058:
Vince Chance
was claimed off of waivers.
• Mar 10 2058:
Glenn Bauer
was signed as a free agent.
League Record:
Wins: 28 Losses: 32 Pct: .467 Last10: 3-7 Streak: W1
Ave: 5.3 - 5.1 RS: 318 RA: 305 DIFF: +13 Power Index: 103.4
Cup:
Group 4
[0 | Eliminated]
Press Releases:
Mar 10 2058:
Bauer Returns!
-
by Akaoni21 on January 4th, 2023
Old but still gold!
Respected veteran player Glenn Bauer will be returning for one season so that he can retire with the team that selected him in Round #3 of the 2040 draft.
The Joliet Blues fans will be eagerly looking forward to watch the former favourite in action.
Well known for the awesome power in his bat he's also eminently capable of confounding opposing pitchers with his almost legendary discipline at the plate.
Glenn will be providing some needed relief over the course of yet another long season by slotting into the line up at 1st, he'll be in a platoon with esteemed all-star Derrick "Corn Dog" Carney.
Together they should prove to be a force to be reckoned with and will no doubt terrorize defences throughout the league.
Get your popcorn ready!
Jan 15 2048:
Feeling Blues
-
by Akaoni21 on November 13th, 2020
Changes are afoot at the team formerly known as the Joliet Blue Jays.
During the 2047 season in league VI.12 there were three teams in total who went by the moniker 'Blue Jays'. Joliet ownership has had plans in place for quite some time to go in a new direction even before the Jackson Blue Jays re-joined our league. After consulting with the fanbase a new identity has been decided upon thus we'll be dropping the Blue Jays moniker (Which admittedly was just a placeholder until we could rebrand the franchise with something more fitting) and replace it with a new and original brand that will differentiate us from the competition. Henceforth our team shall be known as the Blues.
We're also pleased to announce that minor changes have been made to our ballpark which will hopefully help the players to optimize their performances to an even greater level. We'll be happy to welcome rival teams to 'John Adam Belushi Memorial Field' this upcoming season.
The 2047 season seemed to have been a tough one for many teams and it was no different here in Joliet, we suffered a season of learning and growing pains. The silver lining was the performance of our rookie players, in particular short stop Tony Solis who earned the Rookie of the year award, our very own 1B John "Wild Onion" Mayhew came second in the running, this bodes well for the future.
Things are looking bright for the Blues.