Sante Fe Raiders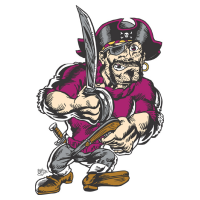 Team: Sante Fe Raiders
[ID #532]

Location: Sante Fe, NM (Southwest)
Owner: None
Rank: #582 - Rating: 68.82
Fan Mood: 85.74
Prestige: 16
Color: Gold
Team Notes:
• Nov 02 2055:
Vonte Strickland
was named the Rookie Pitcher of the Year.
• Aug 19 2055:
Matt Burch
was signed as a free agent.
• Jun 25 2055:
Craig Peters
was signed as a free agent.
• Mar 14 2055:
Rueben Bellan
was released.
• Mar 14 2055:
Casey Hollingsworth
was released.
• Oct 10 2054:
Emilio Alonzo
was released.
• Jul 21 2054:
Leonardo Banuelos
was signed as a free agent.
• Apr 07 2054:
Yasmany Serna
was released.
• Apr 07 2054:
Cameron York
was signed as a free agent.
• Nov 02 2053:
Levi Bechtel
was hired as the new coach.
League Record:
Wins: 2 Losses: 2 Pct: .500 Last10: 2-2 Streak: L1
Ave: 5.3 - 4.8 RS: 21 RA: 19 DIFF: +2 Power Index: 99.6
Cup:
Group 76
[0 | Still Alive]
Press Releases:
Feb 19 2037:
On the Move
-
by ChasClark76 on July 26th, 2018
The team has decided to move to Shoreline WA the city wanted a team and we answered that for him. The team is excited for a new fan base.
Sep 22 2036:
Orcas Future
-
by ChasClark76 on July 9th, 2018
The Orcas will try to find talent in their home state moving forward now this does not mean we will ignore talent from elsewhere but our main focus will be recruiting talent in Missouri. This season success is not seen in the record but the front office is optimistic moving forward. The focus will be on getting some more souls pitching. The front office is pleased with Stonewalls I'm dugout and he has their support moving forward. GM Clark wanted to thank the fans for their support through this transition and for their patience has the team comes together. There will be a fan appreciation day coming up where there will be events all afternoon for fans including the game that night.
Jul 02 2036:
Orcas Update
-
by ChasClark76 on June 16th, 2018
This is not how the GM thought this season would go but when asked recently if there might be a change in the future in the dugout GM Clark stated that "Stonewall Brock Fischer has this my support going forward and the team is a work in progress". GM Clark also said "that unless you read it in a offical press release from the team then it is all rumors thats it just rumors". This team can not seem to string together wins at all this year and with a record of 30-40 and 3-7 in the last 10 games something has to change for the loyal fans.
Apr 29 2035:
Breaking News
-
by ChasClark76 on March 15th, 2018
The Blue Springs Catfish have officially changed the name to the Blue Springs Cardinals because of a license issue with Catfish, the uniforms will be red pinstripes. In other news with the team long time skipper Tom Kokubo had to step down from the team due to health issues. Tom will be missed not only on the field but off the field as well. The Team as named Heath Lipscomb to take over as manager.
Apr 29 2035:
Blue Springs Catfish
-
by ChasClark76 on March 15th, 2018
The season got off to a rough start to say the least for the catfish but in the last 10 games they are 6-4 when asked what has changed the skipper said "everyone is now getting adjusted to all the new moves that happened and we feel now that we have support of the owner" the skipper also stated that has been given more freedom to be him and manage the way he wants too. When ownership was asked to comment on the season he stated that it is a long season and the team is growing nicely and when asked about the manager he said he has my support and will continue to manage this team for the for seeable future.