Lincoln Park Wolves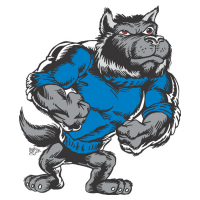 Team: Lincoln Park Wolves
[ID #526]

Location: Lincoln Park, MI (Midwest)
Owner: Shocked_n_Awed

[since May 15th 2021 | last seen October 20th 2021]
Rank: #456 - Rating: 80.87
Fan Mood: 111.04
Prestige: 29
Color: Navy & Gold
Team Notes:
• Mar 20 2052:
Benny Ding
was hired as the new coach.
• Mar 20 2052: Coach
Ruben Bauta
was let go.
• Jan 13 2052:
Aaron O'Neill
was selected to the national team of
Ireland
.
• Jan 13 2052:
You Kong
was selected to the national team of
Hong Kong
.
• Jan 13 2052:
Aarón Del Toro
was selected to the national team of
Colombia
.
• Nov 02 2051:
Benjamín Rivera
was named the league MVP.
• Nov 01 2051:
Douglas Lee
was released.
• Sep 20 2051:
Omar San Martin
was released.
• Jul 30 2051:
John Couch
was hired as the new manager.
• Jul 30 2051:
Buck Krieger
was fired as manager.
League Record:
Wins: 24 Losses: 16 Pct: .600 Last10: 6-4 Streak: W2
Ave: 5.0 - 4.2 RS: 198 RA: 167 DIFF: +31 Power Index: 103.0
Cup:
Group 14
[0 | Eliminated]
Press Releases:
Jun 25 2050:
New GM Appalled; 'My team sucks!'
-
by Shocked_n_Awed on May 28th, 2021
The recent acquisition of the Lincoln Park Wolves by a new ownership group was unheralded in the press. In part, because the former Cup Champions have been lackluster to say the least as of late. Also in part to the new owners hiding from the media.
Finally, we've caught up with new general manager Shocked_n_Awed, and he didn't mince words when talking about the team.
"We absolutely are the suckiest bunch of sucks I ever saw play baseball," he said, choking back tears following yet another series loss. "We can't hit, we can barely field the ball, and don't even get me started on the pitching."
No doubt, Wolves' fans won't be happy to hear the appraisal from the fresh front office. But it can't be any more disappointing than results this season so far.
"I've walked into a few tough spots before with clubs," Shocked said, "but being handed this lemon takes the cake. Having said that, with enough time and effort, any ship can be turned around."
The new management team has already made a few draft picks this season they hope, with some time, will make a difference on the diamond.
"We've brought some new arms in, college kids mostly, with tons of upside," Shocked continued, "and we have a couple of guys just under and around 27 who will probably hold onto their jerseys, because they don't seem to be the reason we can't win anything. But two or three players does not a baseball team make; they need support, and the dummies they're out there with offer as much support as a leg brace made of cotton wool."
So as dark as days are now, Shocked hopes he can get himself, his team, and the fans, looking to a brighter future.
"I think we're at least two seasons away from fielding anything even close to a contender," he said, "and we're nearly halfway through this season - I don't know if we can save ourselves from relegation. I'm not even sure we want to. All I can really do at this point is promise commitment to the cause, and ask for patience. We'll get better. We can't get any worse."