Lincoln Park Wolves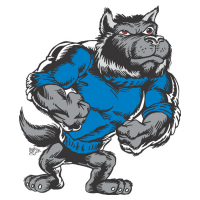 Team: Lincoln Park Wolves
[ID #526]

Location: Lincoln Park, MI (Midwest)
Owner: None
Rank: #358 - Rating: 92.67
Fan Mood: 114.67
Prestige: 32
Color: Navy & Gold
Team Notes:
• May 29 2058:
Carlos Orozco
was signed as a free agent.
• Apr 07 2058:
Tracy Rooney
was signed as a free agent.
• Mar 14 2058:
Greg Archer
was signed as a free agent.
• Jan 13 2058:
Aaron O'Neill
was selected to the national team of
Ireland
.
• Nov 02 2057:
Rickey Hawke
was named the Rookie of the Year.
• Jul 21 2057:
Nianzu Liu
was signed as a free agent.
• May 03 2057:
Antonio Razo
was signed as a free agent.
• Mar 14 2057:
Peter Deloach
was released.
• Mar 14 2057:
You Kong
was released.
• Jan 13 2057:
Aaron O'Neill
was selected to the national team of
Ireland
.
League Record:
Wins: 24 Losses: 20 Pct: .545 Last10: 7-3 Streak: W2
Ave: 5.0 - 4.8 RS: 218 RA: 210 DIFF: +8 Power Index: 98.8
Cup:
Group 95
[2 | Still Alive]
Press Releases:
Oct 18 2052:
Wolves Win East, Earn Promotion to League V
-
by Shocked_n_Awed on November 28th, 2021
The Lincoln Park Wolves claimed the Eastern division crown in League VI.9, and their first 100-win season under GM Shocked_n_Awed, in 2052.
It's also the first 100-win season for head coach John Couch, who is now tasked with leading his charges into the League VI.9 championship series against the West division-winning Oxnard Cavemen.
It's the second full-season since the current regime took over the Wolves, and sees the team heading back to where they were before the management change.
"We dropped a lot of the older players that had long since passed their prime," explained the GM, "and we've brought our young athletes along patiently through the system. Our draft picks have produced several players who will be the foundation of this franchise long into the future."
Jun 25 2050:
New GM Appalled; 'My team sucks!'
-
by Shocked_n_Awed on May 28th, 2021
The recent acquisition of the Lincoln Park Wolves by a new ownership group was unheralded in the press. In part, because the former Cup Champions have been lackluster to say the least as of late. Also in part to the new owners hiding from the media.
Finally, we've caught up with new general manager Shocked_n_Awed, and he didn't mince words when talking about the team.
"We absolutely are the suckiest bunch of sucks I ever saw play baseball," he said, choking back tears following yet another series loss. "We can't hit, we can barely field the ball, and don't even get me started on the pitching."
No doubt, Wolves' fans won't be happy to hear the appraisal from the fresh front office. But it can't be any more disappointing than results this season so far.
"I've walked into a few tough spots before with clubs," Shocked said, "but being handed this lemon takes the cake. Having said that, with enough time and effort, any ship can be turned around."
The new management team has already made a few draft picks this season they hope, with some time, will make a difference on the diamond.
"We've brought some new arms in, college kids mostly, with tons of upside," Shocked continued, "and we have a couple of guys just under and around 27 who will probably hold onto their jerseys, because they don't seem to be the reason we can't win anything. But two or three players does not a baseball team make; they need support, and the dummies they're out there with offer as much support as a leg brace made of cotton wool."
So as dark as days are now, Shocked hopes he can get himself, his team, and the fans, looking to a brighter future.
"I think we're at least two seasons away from fielding anything even close to a contender," he said, "and we're nearly halfway through this season - I don't know if we can save ourselves from relegation. I'm not even sure we want to. All I can really do at this point is promise commitment to the cause, and ask for patience. We'll get better. We can't get any worse."
Jul 21 2036:
New Mgmt Brings Common Sense!!!
-
by bigdogs on June 21st, 2018
Manager 'Bones' Keller was interviewed about the new management team who has just arrived recently and here is what he said:
"Thank the God above! The previous General Manager was insistent that I play guys out of position and wrong in the batting order. He had me sit all stars and play unproven 21 and 22 year olds. Insanity!! Now in the first few days, he has let me adjust the batting order and fix the line up. He has also made some changes in the clubhouse: For instance, no more alcohol, girls, tv, or other distractions! It's the first time in a while that I've actually seen the players and coaches smile. It's difficult to respond to my best player (Tank Ferraro) who was just honored with an All Star nod, when he asks: 'Hey coach, why am I leading the team in home runs and I'm batting 8th?' I gotta say, this management team seems to have some common sense and I look forward to giving the second half a run. Since a few days ago, I had a lot less hope!" We agree and say: "Good luck, Coach!"
Oct 24 2028:
So long
-
by jackozar on September 13th, 2016
After a nailbiting ending to the first season in V, we bid farewell and head back downstairs. If luck has anything to do in a 162 game season, we were probably not the luckiest so to speak, but truth be told, this was always a potential outcome from day 1. Now on with the process, some underachieving veterans will hit the waiver wire and new blood will help us climb back, hopefully soon. Congrats to Hampton and to all the rest, wish you the best of luck going forward, and see you soon (in V or up!)