White Plains Spartan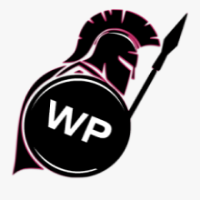 Team: White Plains Spartan
[ID #499]

Location: White Plains, NY (Northeast)
Owner: Gunnar

[since January 05th 2020 | last seen June 29th 2022]
Rank: #356 - Rating: 93.53
Fan Mood: 100.40
Prestige: 24
Color: Red & Black
Team Notes:
• Jul 07 2055:
Paul Calhoun
was claimed off of waivers.
• Mar 20 2055:
Graham Selby
was claimed off of waivers.
• Mar 06 2055:
Daeshim Seong
was claimed off of waivers.
• Feb 19 2055:
K.J. Lawson
was claimed off of waivers.
• Jan 13 2055:
Daniel Zepeda
was claimed off of waivers.
• Jan 13 2055:
Freddie Bronson
was hired as the new coach.
• Jan 13 2055: Coach
Jayce Dunham
was let go.
• Jan 13 2055:
Ed Werner
was released.
• Jan 13 2055:
Terry Cook
was released.
• Jan 13 2055:
Juan Manuel Ferrer
was released.
League Record:
Wins: 57 Losses: 48 Pct: .543 Last10: 8-2 Streak: W1
Ave: 4.5 - 4.6 RS: 471 RA: 486 DIFF: -15 Power Index: 103.9
Cup:
Group 25
[0 | Eliminated]
Press Releases:
Aug 31 2044:
Spartans Reaching Milestones
-
by Gunnar on March 9th, 2020
The Spartans would like to take this time to mention some season and career milestones some of our players have or will reach this season.
Dave Murray
has reached 1000 career games with the Spartans. He is only 30 hits away for number 1000 on his career and 1 stolen base for 200.
Ramiro Guardado
started out the season at 197 stolen bases now he is close to breaking 250 career stolen bases only 8 short at the moment and leading the league at 45. With any luck and 43 games to go he only needs 4 more RBI to break 350 on his career.
Feliz Lopez
is over 200 career double plays thanks to a good season so far for a total of 46.
Jun 08 2044:
Changes since the new owner arrived
-
by Gunnar on February 16th, 2020
First press release since the new owner ship took over on April 26th, 2044.
With a Win Loss record of 21-8 since taking over Gunnar has made many changes.
First the changing of the man in charge Elvis "The Professor" Ewing was let go after 14 seasons. The reason behind this change was to work on development of younger players. There was 2 intern managers as Gunnar looked for the one he wanted before settling on Augusto "Doc" Alonzo. Doc spoke with Gunnar about only having a handful or so years left but said he would fill the need and teach not only the player but Gunnar as well in the development of young players. Doc also mentioned that when that diamond in the rough new manager is found he will be more then happy to step down and let the new guy take over.
The Spartans were looking to get younger and as a result a few player had to be let go. It is always a sad day when the business side of this game comes into play but it needs to happen. The following is the players we had to let go and the reasons for it.
First one was
Ivan "Carrion" Compton
this was only his 3 year with the club and at 32 Gunnar was confident he would still continue to inprove but the club was looking for more hitting power and younger person to fill his spot. Again looking to go younger and a better hitting average
Austin Anderson
was let go from his back postion.
Brad Wronski
and
Andres Vega
were let go from the minor league system as a result of the free agent signings of
Demetrius Oliver
,
Jeronimo Figueroa
and
Lawrence Steffen
. The Spartans are looking for big things from these young players.
Raul Esquivel
was brought in to help the club but was released after 14 games due to his age and after the Spartans were able to get
Barry Guinn
off of waivers the club house is looking forward to seeing what this kid can do. Barry is only 22 years old and has already made it into the big league. Finally the two veterans and friends that started with the Spartans in the same year were let go in the same year. The pitching duo of
Jay Lytle
and
Andres Carranza
with heavy hearts these starters were going to spend the rest of the year in the minors if they stayed with the Spartans so instead they were given the opportunity to try and get on with another team. Letting go of a pitcher like
Jay Lytle
after he was a All Star last year and he third trip to that game was a very hard decision.
Drafting so far for Gunnar has been a little up and down. Looking at the scouting from the previous owners and management Gunnar was pleased to see the draft choice of
Damon Alexander
Gunnar is expecting good things from him. Next were pitchers
Henry Hoffman
and
Matt Dobson
they both said all the right things and looked good but after looking at a few waiver possibilities they were let go to try and get a good start somewhere else. Then with a recomendation from Doc the Spartans picked up
Vance Barlow
the club is looking forward to see what he can do.
As for the changes on the field there has been they have been made by waivers and free agent signings.
The new Spartans that came to the club by waivers we have not mentioned yet are 4 new pitchers to the club. Starting pitcher
"Huncho" Salvador Martinez
and new middle reliever
Mitch Hildebrand
are currently on our Major league roster while
Ernie "Imperial" Walker
is ready to go but is currently with our AAA club to let a veteran or two finish out this year.
Our free agents we brought in this year include
Mason "The Great Hambino" Hamby
and who would not want this guy playing at first base. His batting has been a nice added bonus we were looking for. At the age of only 17
Dannie Schulz
is a player that will benefit greatly from a manager like Doc. Look forward to seeing him grow in this organization. Finally
Ryo Nishimura
was brought in just over a week ago to help with our pitching line up. Not sure how long he has left but look forward to seeing what he can do.
Sorry for such a long press release just wanted to try and see what posting one of these was like. Next one will be on career milestone some of my players have reached this year.