Rohnert Park Rebels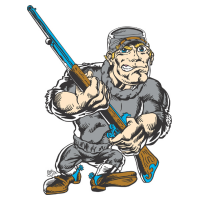 Team: Rohnert Park Rebels
[ID #469]

Location: Rohnert Park, CA (West)
Owner: None
Rank: #388 - Rating: 89.90
Fan Mood: 92.12
Prestige: 36
Color: Red & Black
Team Notes:
• Mar 14 2056:
Gary Flaherty
was released.
• Mar 14 2056:
Andrew Cordell
was signed as a free agent.
• Jul 02 2055: Team relinquished by
NL_102
.
• Oct 11 2054: Team acquired by
NL_102
.
• Aug 19 2054:
Luis Cortés
was released.
• May 29 2054:
Carlos Velarde
was signed as a free agent.
• May 03 2054:
Julian Richard
was released.
• Mar 14 2054:
Sonny Duda
was released.
• Nov 02 2053:
Aaron Simpson
was hired as the new coach.
• Nov 02 2053:
Brent Katz
was hired as the new coach.
League Record:
Wins: 1 Losses: 5 Pct: .167 Last10: 1-5 Streak: W1
Ave: 3.8 - 5.3 RS: 23 RA: 32 DIFF: -9 Power Index: 102.0
Cup:
Group 33
[0 | Still Alive]
Press Releases:
Mar 25 2035:
Great Expectations
-
by 6th Man on March 6th, 2018
With many huge claims to shore up the roster this offseason, the Rebels from Rohnert Park, who were leading the division last season before the reset, are expecting to be even more dominant. Young stars Adam Hill, JP Kerns, Ian Wells, and Hudson Littlefield will hopefully pick the brains of these grizzled vets and improve their game even more than last season. Expect good things from this stacked roster.
Jan 15 2034:
Big things to come
-
by 6th Man on October 7th, 2017
With some great improvements and hopeful callups in expectance for this season, the Wildcats hope to rise above the many solid teams on their side of the league in attempt of promotion. Manager Ron Bennett thinks that "Our key to success this year will be pitching. I feel like our hitting is solid, and with guys like Adam Hill leading the way for the team that is expected. But you can't win with just hitting. Hopefully the front office can make a few claims and potentially claim a pitcher, or acquire one through the draft, but we'll have to see how it goes. Also, I hear we got a few young 'uns excelling down in AAA. Maybe some of those guys will get called up and we can use them to our advantage." Thanks Ron! As you can see, Wichita Falls has some high expectations for this season. Go wildcats!
Oct 06 2030:
Trojans close to promotion
-
by 6th Man on February 9th, 2017
With a magic number of 9, the Petaluma Trojans would earn themselves a spot in D5. Will they be able to get it, or will they choke like the Falcons?