Bowling Green Gators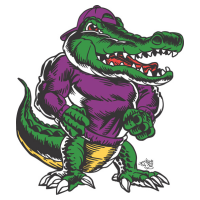 Team: Bowling Green Gators
[ID #45]

Location: Bowling Green, KY (South)
Owner: None
Rank: #369 - Rating: 91.18
Fan Mood: 124.44
Prestige: 57
Color: Orange
Team Notes:
• Jun 25 2061:
Jayson Ferrari
was signed as a free agent.
• Mar 14 2061:
Tim Clary
was released.
• Jan 13 2061:
Jerónimo Lopez
was selected to the national team of
Nicaragua
.
• Aug 19 2060:
Felipe Ruiz
was signed as a free agent.
• May 29 2060:
Javier DeLeon
was signed as a free agent.
• May 03 2060:
Jesse Finney
was signed as a free agent.
• Apr 07 2060:
Roman Ferrell
was released.
• Mar 14 2060:
Tomas Ayala
was released.
• Mar 14 2060:
Armando Arias
was released.
• Mar 14 2060:
Jason Pauley
was signed as a free agent.
League Record:
Wins: 63 Losses: 32 Pct: .663 Last10: 7-3 Streak: W1
Ave: 6.6 - 5.2 RS: 624 RA: 494 DIFF: +130 Power Index: 101.9
Cup:
Group 39
[0 | Eliminated]
Press Releases:
Oct 24 2044:
2044 End of Season Review
-
by connor.dyson on March 24th, 2020
The 2044 Broken Bat regular season has come to a conclusion. After a spectacular 98-62 season, the Coconut Creek Braves will be playing a 7 game playoff series against the best team from the Division IV.4 West, the Oklahoma City Bobcats, who had a very respectable year, going 95-65. The Braves put on quite the hitting spectacle this year, hitting the most home runs out of any team in all of League IV.4, along with having the second-highest team batting average. The team's historic run this year was led on by veteran captains Clark Rowell, Ron Cecil, and Jorge Berrios. Rowell, Berrios, and Cecil all hit over .315, with Cecil leading the entire league with a .332 average. They each also had over 190 base hits, with Berrios leading the way with an impressive 210, a career record for him and a close attempt at the all-time single-season club record of 227. One area of the Braves offense that was surprisingly underproductive compared to last year was in the baserunning department. After the release of inconsistent first baseman Brody Keefe, who provided a threat on the basepaths, Coconut Creek was significantly worse in the stolen base area of their game. However, this should be improving sometime in the near future, with speedy outfield prospects Tim Colby and Cristian Reynoso ready and waiting for their call-ups for next season. Despite the success this year, a worry for the future of the Braves organization going into the offseason and spring training has to be the decline of some of the team's captains and leaders. As mentioned before, this season was spurred on by Clark Rowell and Ron Cecil, among others. Rowell is a 33-year-old veteran who does not seem to have much more time left, and Cecil is 31, but has a higher skill index, leaving more room to regress. The biggest worry for the club, however, has to be the age of its pitching staff. With 8 pitchers at the age of 29 and higher and only 6 players not in that range, the Braves might be looking to move on from some of their older players and add a bit of youth to their pitching rotation.
All in all though, good job to the Braves this season. Arguably, they had one of their better lineups since the Mark McCarty era when they won the Legends League. All I know is that next season will surely be an interesting one and the fans are looking forward to seeing what the team can do back up in League III.
Jun 25 2044:
2044 Mid-Season Update
-
by connor.dyson on February 21st, 2020
As the season in League IV progresses, fans of the newly relocated Coconut Creek Braves may have noticed some changes to the lineup and roster. Some of these changes include the release of longtime Brave and seasoned veteran at the 3rd base position Sota Endo, along with veteran catcher Jack Avery. Despite being a Brave for 7 years after being a first-round pick in 2037, Endo struggled big time in the major leagues, with a .183 career average and only 253 hits over his stretch.
The case was different for Jack Avery however. His career average of .271, along with 102 long balls and 725 base hits made the case for releasing him very difficult. Despite his good career in the league, including an All-Star year in 2041, Avery's skill was declining and his age was increasing. Coconut Creek's depth at the catcher position where Avery made his career didn't help either, with most of the starts going to up-and-coming 24-year-old slugger Sergio Perea and 27-year-old Mason Jordan. The addition of high-potential youngster Mariano Vizquel only reduced the odds of Avery getting game time, so ultimately, the decision was made to allow him to find a new home where he could continue his successful career.
Along with Endo and Avery, last year's 8th round pick, speedy outfielder Shannon Moyer was also released, due to the recent influx of young outfielders in Coconut Creek.
In draft news, Coconut Creek has had a fairly successful draft thus far, picking up a solid infielder in Elton Ballard from Weddington, North Carolina. They have also made extensive moves to add youth and talent to a struggling pitching squad, drafting Patrick Dunning, Emilio Casillas, and Ramon Ibáñez. Free agency wise, moves were made to grab young outfielder Luis Rivera off waivers and 17-year-old Riley Bishop earlier this week from free agency.
Moving away from player news, the Braves have had a successful season so far in League IV.4, collecting a 35-28 record, good enough for a first-place with Fort Wayne, heading into a couple more games against Oklahoma City. The Braves look to close out June and eventually end the first half of the season in the first or second position in the league.
Talk about some changes starting lineup have been going around the clubhouse recently, with star shortstop Rueben Canada batting a meager .215 with only 54 hits. However, manager Brad Siegel was recently heard supporting Canada, saying, "Rueben isn't called 'Captain Canada' for nothing. We trust that he can come out of this slump and keep hitting like we know he can. He's coming off an All-Star year and he knows what he's doing. Just give him some time and he'll figure it out."
Finally, Jorge Berrios has topped off his 4th-straight All-Star appearance last year with a flaming hot start to 2044, batting .325 with 87 hits, including 36 extra-base hits and 8 home runs. He also continues to be solid from the field. Despite playing both center field and third base, he has a .988 fielding percentage with only 2 errors. Although he hasn't been hitting quite as many home runs as he has in previous seasons, he is still on pace to hit 21 long balls and set a career-high in triples and doubles. If he continues his form, he will be looking to hit 73 doubles and 21 triples, both career-highs.
Sorry this was so long but I haven't done one in a while and it's a lot of information.
Go Braves!
May 03 2044:
Crusaders are on a Roll
-
by connor.dyson on February 7th, 2020
After winning 13 games in a row, including a series sweep of Fort Wayne, Binghamton, and then league leaders Minot, the Coconut Creek Crusaders are riding not just a hot streak but a reign of terror. In the course of a couple of weeks, the Crusaders went from second to last in their division with a 4-10 record to first place with a record of 17-10. This week, they'll be heading into a cup series against Appleton and will look to keep the streak alive.
May 14 2035:
Aaron Doyle Inducted into HoF
-
by newtman on March 19th, 2018
After the mandatory 5 year wait
Aaron Doyle
was inducted into the Raleigh HoF today. Doyle finished his career in the top 5 all-time list of Broken Bat in home runs (although he is no longer there). He also finished on the leaders list of almost every offensive category in team history. His bat has been sorely missed as Raleigh has not finished above last place in the division in home runs any season since his retirement in 2030.
Doyle was a unanimous first ballot Hall of Fame selection, the second in team history.
Jan 15 2030:
The End of an Era
-
by newtman on December 3rd, 2016
Today
Aaron Doyle
was released from the Raleigh Braves roster to make room for rising stars, after his skills saw continued decline over the off-season. Doyle was the last Brave to be drafted prior to newtman taking over the team ownership before the 2017 season. Doyle was crucial to lifting the team all the way from LL VI to the cusp of Legends, but unfortunately never will get to see that highest stage as he announced his retirement just after he was released.
"I was drafted as a Brave, and I'm retiring as a Brave," Doyle commented.
Doyle made the Raleigh record books in several categories, but will probably best be remembered for competing for league home run titles with teammate Randolph during the golden years of Raleigh baseball.