Kahului Turtles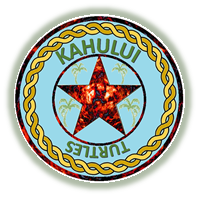 Team: Kahului Turtles
[ID #447]

Location: Kahului, HI (Pacific)
Owner: JoeDaddyeous91

[since January 21st 2016 | last seen June 09th 2023]
Rank: #88 - Rating: 157.48
Fan Mood: 132.65
Prestige: 26
Color: Green Pinstripes
Team Notes:
• Jan 22 2060:
Bernardo Escobar
was claimed off of waivers.
• Jan 13 2060:
Olivier Gauthier
was selected to the national team of
Canada
.
• Nov 02 2059:
Frank Earnhardt
was named the league MVP.
• Jul 09 2059:
Ozzie Elliott
was claimed off of waivers.
• Jun 25 2059:
Dexter McFarland
was signed as a free agent.
• May 14 2059:
Bernardo Velasco
was released.
• Jan 13 2059:
Olivier Gauthier
was selected to the national team of
Canada
.
• Jan 13 2058:
Olivier Gauthier
was selected to the national team of
Canada
.
• Jul 23 2057:
Iván Gonzales
was released.
• May 03 2057:
Geraldo Cruz
was released.
League Record:
Wins: 0 Losses: 0 Pct: .000 Last10: 0-0 Streak: -
Ave: 0.0 - 0.0 RS: 0 RA: 0 DIFF: 0 Power Index: 102.7
Cup:
Group 66
[0 | Still Alive]
Press Releases:
Oct 04 2035:
Young Bucks
-
by JoeDaddyeous91 on April 26th, 2018
With 16 games left in the season, and a magic number of 4. Jimmy Braun has decided to give Jesus Ortiz, Pedro Salvador and Rodrigo Saenz bench positions until the playoffs.
First year big leaguer J.B. Engen will man SS in the mean time and try to acclimate himself better to playing at the Major league level.
Reuben Huddleston will man 2B, and while he has been in the big leagues for the last 5 years, he is still trying to be comfortable at the 2B position. Jimmy is really hoping that he pulls his batting average up over the Mendoza line while seeing full time starter action for this dozen + games.
Dion Holloway, who has been a part of the team since April will take over as the starting 3B. Although the Turtles have played 140 games since Dion joined the club, he has only seen action in 7 games. We are looking forward to seeing what he can bring to the table in this limited starting time. During his 7 game appearances, he's 2-12 with 3 walks, 3 Ks, 2 Run & RBIs, and one HR. We're also hoping to see him get above the Mendoza line.
Sep 04 2033:
VI.6 League West Division Clinched
-
by JoeDaddyeous91 on September 20th, 2017
Kahului has clinched the west division with the four game sweep of Oakland.
With 39 games left in the season this has the framework to become one of the most dominating seasons in this franchises history. Alton "Rupert" Russo has already decided to start grooming and giving the younger bench players on the team more playing time, so there is a chance their overall performance starts to dip. It's an exciting time for this franchise, as they drop the pursuit of the most dominant season in franchise history and instead look towards the future.
Aug 29 2033:
Release of Alejandro León
-
by JoeDaddyeous91 on September 18th, 2017
The club will be releasing Alejandro León later today. The Turtles are very sad to see him go, as he has been a fantastic leader of this franchise for the 17 years.
Alejandro will go down as one of the most decorated members of this franchise. With multiple statistic's where he is within the top 10 of offensive categories. He will be released while being one of the top 5 club leaders in home runs, RBI's and doubles. He recently just obtained his 1,000th RBI with the Franchise as well.
It is a sad time for this clubhouse to let him go, but with the depth this franchise has been able to achieve the only way to make room for progressing players is to let those leave who will not be with the club in the near future. With the unbelievable lead the club has taken this year in league play, it's time for the younger players to step up and start seeing some playing time.
The next four games will be Alejandro's last with the team. To commemorate him to this team we will be retiring his number at the beginning of next season.
Oct 28 2026:
With New Ownership, Came New Records
-
by JoeDaddyeous91 on April 6th, 2016
First time owner Joe Stephens III has made some radical decisions with his team under his first year of tutelage; whether it was new uniforms, a revamped mascot, the firing of long time manager Norm Evans, or the unprecedented 141 roster moves he has made since taking over his club.
A long with all these moves, many of which were initially reacted to poorly by his fan base, he has managed to put together the best season this franchise has ever seen. Fourteen wins above .500 is what he was capable of bringing under his first year of reign. All was not well with this franchise though, and they still have much to learn. Particularly how to play ball in the month of October, where as many of the Franchises seemed to step their game up in this, one of the most important months of baseball it seems The Turtles still have a lot of growing up to do. They finished only winning five out of the possible twenty games played that month. So, although the club seems to be running in the right direction under this new management they still have a lot to learn, and luckily for this Franchise they have shown at least one fan an identity that he can support
From a previous press release with Joe Stephens he was quoted as saying, "With new ownership comes new identity" and I am sure that much of the fan base looking upon his first year of ownership is happy with the direction he is taking his ball club.
Nov 01 2025:
New Ownership Makes A Big Splash.
-
by JoeDaddyeous91 on January 21st, 2016
New ownership has taken over for The Kahului Gators today.
First time owner Joe Stephens III is excited to get put one of his biggest passions into full pursuit. He grew up playing baseball and managed to bring home countless Word Series titles to his favorite teams through many editions of MLB The Show. He started his career as a humble Engineer until he was capable of purchasing The Kahului Gators.
Here is the transcript from new owner Joe Stephens III's press conference.
"First off I want to say that I am grateful for being able to take owner such a fine franchise and look forward to bringing this team to relevance and success for myself and the fans of the team. With new ownership comes new identity though, and I am happy to make sure I put an everlasting stamp on this franchise. To put a stake in our new ownership and a new identity of success we have decided to rename the team, we are now the "Kahului Turtles". In memory and recognition of the great sea dwelling creatures known as "Honu," symbolizes good luck, endurance and long life."