North Charleston Crusaders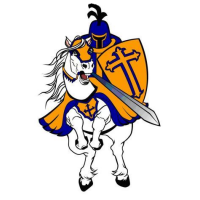 Team: North Charleston Crusaders
[ID #415]

Location: North Charleston, SC (Southeast)
Owner: dieheart67

[since February 04th 2019 | last seen June 09th 2023]
Rank: #303 - Rating: 100.96
Fan Mood: 108.29
Prestige: 15
Color: Navy & Gold
Team Notes:
• Feb 19 2060:
José Anguiano
was claimed off of waivers.
• Feb 19 2060:
Drew Rader
was claimed off of waivers.
• Jan 13 2060:
Leonardo González
was claimed off of waivers.
• Jan 13 2060:
Armando Campos
was claimed off of waivers.
• Jan 13 2060:
Frank Hills
was selected to the national team of
Australia
.
• Sep 04 2059:
Thad Fleischer
was released.
• Sep 04 2059:
Kurt Mantle
was released.
• Aug 19 2059:
Tim Mast
was signed as a free agent.
• Apr 19 2059:
Bernardo Zelaya
was signed as a free agent.
• Apr 19 2059:
Jorge Salgado
was signed as a free agent.
League Record:
Wins: 0 Losses: 0 Pct: .000 Last10: 0-0 Streak: -
Ave: 0.0 - 0.0 RS: 0 RA: 0 DIFF: 0 Power Index: 104.5
Cup:
Group 15
[0 | Still Alive]
Press Releases:
Nov 01 2044:
League Champions!
-
by dieheart67 on March 26th, 2020
The North Charleston Crusaders recently won the East division and league championship. Their 4-0 sweep of the Strongville Razorbacks, winner of West division and league best record, solidifies a very successful season after going through a rebuilding process the season before. Carried by a young core of hitters and pitchers, makes these future seasons exciting to think about. To keep this short, our championship parade will be on Nov 4th starting at park circle On E Montague Ave and traveling all the way to W Montague Ave and turning on Calvin St to end at the Charleston Area Convention Center. The Covid-19 virus will not stop this parade from happening. Thank you very much to our fans for their outstanding support and we hope you can join us for a fun and celebratory day as League Champions! Go Crusaders!
Jul 09 2039:
New Ownership!
-
by dieheart67 on February 5th, 2019
Welcome, everybody! As of yesterday, July 8th 2039, the ex-North Charleston Rebels and current, and yes I said current, North Charleston Crusaders have been bought under new onwership. The now-present Crusaders have been in a rebuilding stage but now feel it is necessary to start the uphill battle of winning and to bring a winning style of play back here to North Charleston. Although, winning is in our minds now. The goal is for next year and beyond! With that being said as well, with the All-Star break coming up, we hope to have the best record in the division after the break. We have already made some renovations including team mascots and colors for our major & minor league teams. Our manager, Walt Homles, has done a great job with the team all-around and we have no intentions of moving forward from him for the time being. Renovations have also been made to the ballpark, North Charleston Grounds. The ballpark holds a higher capacity of 30,000 now instead of the former 20,000. The dimensions have been changed with a decrease in depth to the corners to 320'. However, the walls in the corners have been increased to 25' high in the corners along with a 12' wall in center with it being 420' now. We hope to bring in more fans for a bigger possibility of sell outs with play being so unknowing and unexpected with the dimensions of the North Charleston Grounds. Onwership all the way down to the players are excited about this new chapter we are flipping the page for. Nothing else to say but, Play Ball! Thank you!