Sandy Scorpions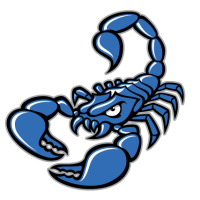 Team: Sandy Scorpions
[ID #376]

Location: Sandy, UT (Mountain)
Owner: None
Rank: #572 - Rating: 70.90
Fan Mood: 94.91
Prestige: 9
Color: Blue & Black
Team Notes:
• Jan 13 2060:
Mats Olofsson
was selected to the national team of
Sweden
.
• Jan 13 2060:
Rodolfo Quintero
was selected to the national team of
Puerto Rico
.
• Nov 02 2059:
Tyler Rodgers
was hired as the new coach.
• Nov 02 2059:
Enrique Montoyo
was hired as the new coach.
• Nov 02 2059:
Shawn Bannon
was hired as the new coach.
• Nov 02 2059:
Stewart Hakansson
was hired as the new coach.
• Nov 02 2059:
Edward Jay
was hired as the new coach.
• Nov 02 2059: Coach
Joshua Mills
was let go.
• Nov 02 2059: Coach
Victor Ueta
was let go.
• Nov 02 2059: Coach
Carson Reece
was let go.
League Record:
Wins: 0 Losses: 0 Pct: .000 Last10: 0-0 Streak: -
Ave: 0.0 - 0.0 RS: 0 RA: 0 DIFF: 0 Power Index: 98.7
Cup:
Group 116
[0 | Still Alive]
Press Releases:
Mar 02 2035:
Back To The Future
-
by levittmike on February 23rd, 2018
In a move that wasn't overly surprising, but yet still caught many off guard, the Santa Ramon Sharks have left San Ramon, CA, and returned to one of their previous homes, Sandy, Utah.
Also gone is the Sharks logo, and the team introduced a very familiar name: Scorpions.
GM Levitt addressed the media with the first of two big moves.
"Today the Sandy Scorpions are back." Our brief history in Sandy was a winning one, with having 4 out of 5 winning seasons.
We also wish to reintroduce Roy Carpenter as the team's skipper. Roy is a legend and a HOF manager with this franchise, and we wanted to bring back the winning ways to this team, starting today.
The team will play in Purell Park, which will seat 42,000 fans. Winning will help fill those seats.
Nov 03 2034:
Sharks Finish With 3rd Worst Record in Team History
-
by levittmike on December 21st, 2017
106 losses. It feels like decades has passed since the every other year contending for a championship. Oh Roy Carpenter, where art thou?
Is Hugh Culbertson the answer? Too soon to tell, but his first full season isn't pretty.
"We didn't play well" Culbertson said before leaving the stadium for the winter break. "We have pieces, but nothing clicked, so the only way to look is up."
Team ownership seems committed to Culbertson, at least for the foreseeable future.
"Hugh is our manager, and will be for years to come" GM Levitt said. "Our team needs to find the right mix of players, and we're confident that once that happens, Hugh will win"
Oct 14 2034:
Not The Worst Season Ever, But Definitely Forgettable
-
by levittmike on December 16th, 2017
Hugh Culberson is definitely philosophical during his first full year as Sharks Skipper, saying that the huge losses has taken a toll on everyone.
"We didn't come into this season thinking we would necessarily win the division, but we didn't expect to lose over 100 games." Culberson said. "With the (veterans) cuts, that also put a negative spin on things, but the team has improved its morale, knowing that we can turn this around down the road."
GM Levitt was noncommittal on entering the free agent market next season, indicating "we are going to build within."
Sharks fan: Get used to some pain.
May 10 2034:
Avoiding a Future of Financial Strain, Sharks release high-priced Vets
-
by levittmike on November 5th, 2017
The Santa Ramon Sharks significantly cut payroll today, releasing 8 players with total payroll over $15 Million.
GM Levitt addressed the media after the moves.
"Historically, our team has spent what it took to be a winning franchise. Historically we saw results when we did this. With the batch of players we had to say goodbye to today, it was due to not winning, not the caliber or character of the players." Levitt said.
The key departures to note are catcher Oswaldo Beltran, and long time Shark Irish Jeremy O'Neill.
"Cutting guys that have spent their entire career with this organization is particularly hard" Levitt said. "They will land elsewhere, and have a good finish to their careers."
"We wanted to avoid a financial disaster that we had years ago, where we had to cut down to the bone. We have a nucleus of young players that we can build around, but until the wins match the payroll, we won't be spending top dollar." Levitt said.
A surprising non-move was the team keeping "Happy" Patrick D'Alessandro. Levitt wouldn't comment about any non-roster moves, but an inside source indicated that the GM and entire ownership group said that D'Alessandro would not be released, due to his tenure, and this likely being his final season. "Happy needs to finish his career with the Sharks" the source said.
D'Alessandro was unavailable for comment.
The team is 13-18, which is not impossible to correct, but with the financial picture looking bleak, the team cut payroll so they can stay positive this year, and years down the road.
Sep 26 2033:
25 Games To Go, Sharks Aim For Winning Record
-
by levittmike on September 26th, 2017
It's been almost 4 years since the Sharks finished with a winning record. With 25 games to go, the team sits 1 game over .500, and manager Hugh Culbertson is aiming to keep it that way.
"The guys have played great since I arrived, and I anticipate the same performance to wrap up the season, maybe even better as players vie for spots for next year" Culbertson said.
Culbertson has a 24-16 record with the team, which with Tucumcari having a .642 campaign, would put the team in closer proximity to compete with the division.
Next season, the team will need to address the right handed averages. When facing Lefties, the team average is well over .300. Right handed mid .200s, and weak in the Outfield.
"We will look at the OF next year" Culbertson said.
Short of the Generals collapsing at the end of the year, it's unlikely the Sharks will