Bangor Turtles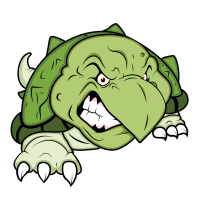 Team: Bangor Turtles
[ID #371]

Location: Bangor, ME (New England)
Owner: None
Rank: #441 - Rating: 83.82
Fan Mood: 92.75
Prestige: 3
Color: Green Pinstripes
Team Notes:
• Mar 14 2056:
Joseph Walker
was released.
• May 29 2055:
Ramon Palma
was signed as a free agent.
• Apr 07 2055:
Irvin Christenson
was released.
• Apr 07 2055:
Jake Vitale
was signed as a free agent.
• Mar 14 2055:
Mathieu Morin
was released.
• Jan 13 2055:
Marek Kwiatkowski
was selected to the national team of
Poland
.
• Nov 02 2054:
Jerónimo Garcia
was named the Rookie of the Year.
• Jul 21 2054:
Sebastiano Baggio
was signed as a free agent.
• Jun 25 2054:
Leo Gosselin
was signed as a free agent.
• Apr 07 2054:
Peter Pruitt
was released.
League Record:
Wins: 2 Losses: 1 Pct: .667 Last10: 2-1 Streak: W1
Ave: 5.7 - 7.3 RS: 17 RA: 22 DIFF: -5 Power Index: 101.8
Cup:
Group 95
[0 | Still Alive]
Press Releases:
Mar 30 2052:
A Legend Released
-
by Pygzkgc1 on October 6th, 2021
Ricardo Herrera 33 year old starting pitcher for the Bangor Turtles has been released this afternoon. Herrera has pitched with the club for 13 years for 2,000 innings. Owner Brown believed it was a tough decision as he felt Herrera's presence at the club wasn't needed and it could clear up some cap space. Brown believed that Herrera was a solid pitcher but was getting to be too expensive. The fan base is sad for this release and hope that Herrera will be considered a s a Turtle hall of famer.
Feb 19 2052:
Lane Baker makes musty carrots
-
by Pygzkgc1 on September 24th, 2021
One day in June Lane Baker was comparing a carrot to a banana. Lane came up with the conclusion that the carrot is more orange and represents the ***** of a redhead. Lane Baker is the owner of the Cleveland Heights Octupuses. He thought he needed to put the carrot right through the donut but in the end the carrot ended up being moldy and unwanted. Lane theorized that his mom ha made donkey kong in mario kart to make sure the carrots in idaho was all good. Lane has no friends and lives in an abandoned house. Donate to the Lane Baker foundation for musty carrots to make some musty babies. Also in conclusion the divine providence that Lane has discovered was that a moldy carrot can't do moldy carrot stuff. Maybe Lane Baker thought was that freezed up carrots stayed firm yet could break easily. Lane Baker died yesterday he was 69 years old. Donate to the LAne baker is dead foundation to get more carrots to revive him. Lane Baker also did fortnite last night. But when he went for the no scope kill he had a heart attack because his musty carrot was acting up. Lane went to the hospital needing his carrot to be surgically removed. The surgery went wrong so Lane died in a hospital bed. His final words were "Mason is my only friend and he will create more carrots in heaven."
Jul 23 2036:
New Owner STOMP'S His Foot!!!
-
by Number24 on June 22nd, 2018
The New Owner of the Bangor Orioles revealed in an interview his intentions for the future stating: "It was about time the last Owner came to their senses and handed over the team. It was utterly disgraceful what was undertaken here. Having 40-year-olds play is just disgusting. I am here to turn this franchise around to its former days and rebuild. I understand that this won't be easier, it may even take 10 years as there is no farm system, and that will take time. However, the future holds many exciting things for my new team" This was the statement from the Owner of the Bangor Orioles after huge roster moves happened, including a new manager to steer this sinking ship.
Jun 10 2033:
Alive in such a small
-
by Crazy9 on August 29th, 2017
Bangor has just posted a 4 and 3 record over there last 7 games
"This is a great moment for the team going forward" said Crazy9 as we caught up to him in the tunnels of a cup match.
Apr 25 2033:
First Win
-
by Crazy9 on August 16th, 2017
Congrats to all of the Bangor Turtles management and players for the first Win of the year.
"It was a well fought game that went 10 innings as your hometown Bangor Turtles beat the Visiting Dothan 4-3. We have some special pop for the player of the game for us, Rafael Destrade, Who lead a bullpen that had struggled this year to a victory" said gm Crazy9