Burlington Remnants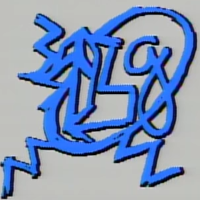 Team: Burlington Remnants
[ID #353]

Location: Burlington, IA (Midwest)
Owner: afreespirit

[since September 17th 2011 | last seen January 27th 2023]
Rank: #27 - Rating: 197.72
Fan Mood: 113.21
Prestige: 71
Color: Blue
Team Notes:
• May 25 2058:
Markel Ulrich
was hired as the new coach.
• May 25 2058: Coach
Kobe Dixon
was let go.
• May 21 2058:
Craig Dyson
was hired as the new manager.
• May 21 2058:
Ray Delaney
was fired as manager.
• May 10 2058:
Guillermo Zuniga
was claimed off of waivers.
• Mar 13 2058:
Juan Carlos Narváez
was signed as a free agent.
• Jan 13 2058:
Alex Alvarez
was released.
• Jan 13 2058:
Mauro Espinosa
was selected to the national team of
Cuba
.
• Nov 02 2057:
Jose Garcia
was awarded the Cy Young award.
• Oct 10 2057:
Joaquín Monroy
was released.
League Record:
Wins: 21 Losses: 23 Pct: .477 Last10: 6-4 Streak: W3
Ave: 3.5 - 3.7 RS: 152 RA: 163 DIFF: -11 Power Index: 104.7
Cup:
Group 117
[1 | Eliminated]
Press Releases:
Sep 04 2051:
3,000 K!
-
by afreespirit on September 1st, 2021
Pitcher
Aarón Ocampo
reached a milestone with his 3,000 career strike out during the Remnants recent 3-1 win over Walla Walla.
Aug 13 2043:
First for the cycle
-
by afreespirit on December 18th, 2019
Congratulations to 1B
Marcelo Paz
who became first player in team history to hit for the cycle in the Remnants
13-2
victory over the Margate Magicians.
The 26 yr old slugger hit his 18th HR, 3rd 3B and 24th 2B juicing his slugging percentage to an eye popping (by Remnant standards) .567
Mar 25 2042:
New Season, New League, New Logo
-
by afreespirit on August 26th, 2019
The Burlington Remnants baseball team would like to thank the many fans who contributed their logo ideas to the Great Logos Galore! logo contest and to all of the fans who voted for their favorite logos.
The winning logo as chosen by your votes is; "
It's a baseball player! He's running!
" submitted by Jack Charles MacKountz. Jack and his family will enjoy their lifetime season tickets and Jack will be throwing the ceremonial first pitch for the Remnants 2042 season home opener against the Moscow Moose.
Four year old Jack is described by his mother as "
an artistic virtuoso with a love for blue crayons
". All of us in the Remnants organization wish Jack the very best in his struggle to develop his artistic talents.
Jun 29 2038:
Huang has no hitter as Remnants win 2-0 nail biter.
-
by afreespirit on November 17th, 2018
Liu Huang
threw a complete game no hitter against the Allen '54 Chevys to record his 8th win of the 2038 season. This was only the second no hitter in team history, the last occurring in 2024 by Hall of Famer
Leonardo Romero
.
Huang walked four and hit two batters while throwing 104 pitches in the complete game.
Harry Stanton
hit a 2 run home run with 2 outs in the 8th, getting only the 2nd hit off Allen starter
Qiang Zhu
.
Apr 03 2025:
Romero records 2000th career strikeout
-
by afreespirit on November 25th, 2015
-April 1st, 2025
Burlington Giant's ace Leonardo Romero reached a career milestone against the East Sequoia Blue Jays when he struck out 1B Wesely Taylor for the 2nd out in the bottom half of the 7th. Romero left in the 8th with two outs in 3-3 game having surrendered a home run before striking out another batter for 2001st placing him at 18th for active pitchers in all of Broken Bat Baseball.
The Giant's went on to win the game 5-3. Afterwards Romero was placed on the 15 day DL with a herniated disc.