Sandy Springs Yellow Jackets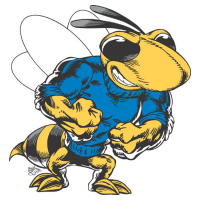 Team: Sandy Springs Yellow Jackets
[ID #35]

Location: Sandy Springs, GA (Southeast)
Owner: None
Rank: #605 - Rating: 65.94
Fan Mood: 100.53
Prestige: 12
Color: Navy & Gold
Team Notes:
• Jun 25 2059:
Anderson Bolton
was signed as a free agent.
• May 29 2059:
Ken Galli
was signed as a free agent.
• May 03 2059:
Jose Rosa
was released.
• Mar 14 2059:
Darío Irizarry
was released.
• Nov 02 2058:
Bernardo Reyna
was named the Rookie Pitcher of the Year.
• Jul 21 2058:
Hunter Stewart
was signed as a free agent.
• Jun 25 2058:
Charley Legg
was signed as a free agent.
• Apr 07 2058:
Juan Manuel Uribe
was signed as a free agent.
• Mar 14 2058:
Irwin Sanford
was signed as a free agent.
• Jul 21 2057:
Garrett Bernardi
was signed as a free agent.
League Record:
Wins: 0 Losses: 0 Pct: .000 Last10: 0-0 Streak: -
Ave: 0.0 - 0.0 RS: 0 RA: 0 DIFF: 0 Power Index: 100.4
Cup:
Group 13
[0 | Still Alive]
Press Releases:
Mar 08 2055:
New Owner announces "retooling plan"
-
by MapBlake on May 17th, 2022
At his weekly press conference Sandy Springs Yellow Jackets owner, James Webster, announced plans to retool the lineup. Focusing on bringing in younger players that can back up the current veterans and eventually be the new core the team builds around. When asked if he still expects to compete this year. "We have strong expectations to go out and compete this year, while we are unlikely to make the playoffs, I believe this team is capable of having a winning record." Over the night, Sandy Springs cut a few players that were expected to regress this year bringing up a number of players from the minors and other teams to fill the roster. The team is expecting to fill the rest of its minor league spots from the upcoming draft.
Sep 30 2034:
Sandy Springs New Direction
-
by greenie9595 on December 13th, 2017
Yesterday the Samurai gained a new owner, an owner that will take them far. This team has been toward the bottom for a few years but it shall change and show the true pride of a Samurai. We look forward to the competition of the league and are excited to begin a new era.