New Rochelle Ninjas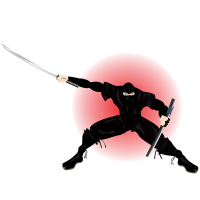 Team: New Rochelle Ninjas
[ID #343]

Location: New Rochelle, NY (Northeast)
Owner: None
Rank: #712 - Rating: 49.01
Fan Mood: 78.68
Prestige: 12
Color: Black
Team Notes:
• Jan 13 2060:
Michele Balistreri
was selected to the national team of
Switzerland
.
• Jan 13 2060:
Elias Berg
was selected to the national team of
Norway
.
• Jan 13 2060:
Bastiano Ricci
was selected to the national team of
Italy
.
• Jan 13 2060:
Jonas Voss
was selected to the national team of
Germany
.
• Jan 13 2060:
Aarón Huerta
was selected to the national team of
Chile
.
• Jan 13 2060:
Rafael Castaneda
was selected to the national team of
Chile
.
• Jan 13 2060:
Julian De Graaf
was selected to the national team of
Aruba
.
• Jul 21 2059:
Myles Ray
was released.
• Jul 21 2059:
René Menendez
was signed as a free agent.
• Jun 25 2059:
Mauro Tejeda
was signed as a free agent.
League Record:
Wins: 0 Losses: 0 Pct: .000 Last10: 0-0 Streak: -
Ave: 0.0 - 0.0 RS: 0 RA: 0 DIFF: 0 Power Index: 94.3
Cup:
Group 2
[0 | Still Alive]
Press Releases:
Nov 04 2026:
Falcons Flying High! VI.28 CHAMPIONS!
-
by DANGLESNIPECEL9 on April 7th, 2016
Silver Spring, MD
"Eaton is under it, he makes the catch! AND THE SILVER SPRING FALCONS ARE BACK ON TOP, THEY ARE WORLD SERIES CHAMPIONS!" that is a call made by Buck Martinez that will never be forgotten in Silver Spring Falcon history.
22 years in the making. Falcons fans have waited a long time for this. Over the course of these 22 years, just two playoff appearances resulting in two heartbreaking losses.
"It's surreal. You almost don't know how to react or what to do with yourself!" Said Skipper Drew Parsons while outfielders Brett Eaton and Oswaldo Martin dumped a container of gatorade on him.
Parsons first season in charge of the team couldn't have been any better, leading them to a team record 115 wins, basically solidifying him as a shoe in for manager of the year.
First basemen Alfredo Lujan was named Playoff MVP hitting .435 in the postseason. The 28-year old Puerto Rican was almost in tears as the announcement was made.
"First of all I can't thank my mom and dad enough for allowing me to be here today! I also have to say thank you to my teammates and the coaching staff for everything this team has been through, this is something that I will never forget! Most of all, we couldn't have made it anywhere without all of your (the fans) support! This is our F***ing city, and I'm so proud to call it home! Thank you!" Said Lujan into a stadium wide microphone with the fans on their feet chanting MVP! MVP! MVP!
This was a long season that will go down in history as simply just one of the best of all time.
Congratulations, Silver Spring, YOU are the 2026 WORLD SERIES CHAMPIONS!
Thanks to everyone in VI.28 2026 for a great season! Especially Yorba Linda and owner RodneyDeCroo!
Sep 12 2026:
Brooks, Lim to Make Debuts
-
by DANGLESNIPECEL9 on March 25th, 2016
Silver Spring MD,
Falcons Manager Drew Parson announced Friday morning that both highly touted Falcon prospects, Leon Brooks and Jin Hoon Lim will be making their respective Major League Debuts in the upcoming weekend series against the China Koi. Both earned September call-ups.
Brooks will bat 9th and take the field at second base, pushing Stanley Sherman over to first, and Alfredo Lujan out to left field. He has taken a longer development cycle then most thought he would, playing in 5 minor league seasons. Brooks finished his second season in the Falcons system after being acquired from the Bolingbrook Beavers following the the 2024 season. He slashed .237/.308/.353, with 5 home runs, 9 doubles, 1 triple and 21 RBI to go a long with it in 2026. Those offensive numbers are nothing spectacular, but where his true value shows is on the defensive side of things, he is able to play second, third, and short with what seems to be limitless range and a Troy Tulowitzki-esque arm to go with it, in a sense that he can throw from all positions with strength and accuracy.
Jin Hoon Lim will play third base and bat 7th. The 22-year old from South Korea was imported by the Falcons from the Asian League just earlier this year, after having a monster campaign as a 21-year old in 2025 absolutely raking to the tune of .344/.409/.897 with 41 home runs and 130 RBI. Lim spent the entire season with Leon Brooks in Brookeville with the Knights, the Falcons Triple-A affiliate of the VI.28 Minor League. He finished 4th in MVP voting, hitting .285 with a .336 OBP with 18 doubles and 17 home runs batting clean-up the majority of the season for the Knights. He also played premium defense committing just 4 errors.
"We feel like both guys are ready. Drew (Parsons) and I discussed who we thought demonstrated the best development a long with performance through the minor league season, and came to the mutual conclusion that both of these guys were no brainers." Said GM Dangle.
Leon Brooks will wear #7, and Jin Hoon Lim has switched from #92 to #15.
Apr 03 2026:
Overturn in Silver Spring: An Offseason of Change
-
by DANGLESNIPECEL9 on February 11th, 2016
Silver Spring, MD
The 2025-26 offseason was an eventful one for Falcons GM Dangle and his team. His first move, a controversial one at that was the firing of Manager George Ballard. Ballard spent 5 seasons at the helm of the Falcons, he finished with 433 wins, and 367 losses (.541), as well as having nothing to show for two playoff appearances (2021, 2023), winning just 2 games in the postseason.
"It wasn't about his ability as a manager or anything, it was more so we as a group felt that the core players that played under him could use a change of scenery and we parted on good terms." Said Dangle.
Drew Parsons was brought in after being fired by the North Charleston Wolverines at the end of the season after a disappointing non-playoff appearance.
"I was excited to get started with this roster. Some of the all-stars on this team really had me itching to get the season underway. I'm happy that I can step into a positive situation, on a team that I think everyone feels is on it's way up. Of course, the ultimate goal is to bring a championship to Silver Spring and it's fans." Said Parsons.
The manager position was just the beginning of the overhaul, as multiple outfielders, most notably Jerry Donahue and Carmelo Almedia were let go. After that, a surprise for many as former Rookie of the Year, first baseman George Phillips was released. It was then announced that the normal full-time designated hitter Alfredo Lujan was going to make the move to first base. Lujan, 28, is coming off a breakout season hitting .295 with 35 home runs originally came up as an outfielder.
"I played some there (first base) in the minors so it's familiar but it'll be a little bit of an adjustment as I'm sure I'll see some things I haven't yet. That being said I am up for the challenge." Said Lujan.
Dangle then struck big on the free agent market bringing in veterans Herb Carr (OF), Stanley Sherman (2B), Ron Nicholson (INF), Francisco Contreras (C) to improve the stability of the line-up and bench.
The biggest concern that followed over from last season was the pitching, and Dangle also worked to improve the staff and almost every fan would agree that he did just that by bringing in left-handers Carmelo Diaz, Edgar Brown, and Keith Krueger.
Stanley Sherman was Dangle's main target as second base was a main goal to upgrade after Larry Feller fell way below expectations in 2025. Sherman is a huge offensive upgrade on Feller, while providing above average defense. Ron Nicholson was an opportunity that Dangle couldn't pass up, as he is a gold glove caliber defender in middle of the infield that is an upgrade offensively over Federico Acuña. Contreras who is no stranger to the back-up catcher position is an upgrade on Adrian Saunders who had sometime struggled to throw out baserunners. Herb Carr was widely considered to be a huge splash. The former Champions League MVP jumped on the opportunity to play in Silver Spring.
For the pitching, Dangle managed to bring in 3 veteran lefties to balance out the staff. All 3 have good track records and look to be good finds by the Falcons scouting staff.
The last thing the Falcons did was address the pitching depleted minor league system by drafting big-bodied right hander Clark Butler. Butler is an exciting prospect for the Falcons and is currently ranked as their #3 prospect in the organization.
There was a lot of changes made to the Falcons and so far in 2026, it seems to have payed-off as the team is off to a 6-1 start.
May 14 2025:
BREAKING NEWS: Falcons Sign McConnell
-
by DANGLESNIPECEL9 on December 7th, 2015
It was announced Monday morning that the Falcons have signed veteran right hander Johnny McConnell to a one-year deal worth $2.4M. McConnell last pitched for the Davis Devils last season recording 2 wins and a 4.17 ERA.
Apr 29 2023:
BREAKING NEWS: Falcons sign Josue Galvan
-
by DANGLESNIPECEL9 on July 1st, 2015
Silver Spring, MD
Falcons GM Dangle announced that the team has signed Josue Galvan who had played with the club from 2016-2021. Galvan will primarily serve as the teams 4th outfielder. He will return wearing his familiar #45.