Bay City Lions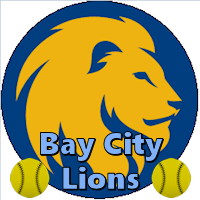 Team: Bay City Lions
[ID #309]

Location: Bay City, TX (Southwest)
Owner: msigg6

[since June 05th 2012 | last seen January 27th 2023]
Rank: #400 - Rating: 88.08
Fan Mood: 79.52
Prestige: 89
Color: Blue & Gold
Team Notes:
• May 29 2058:
Chandler Dove
was signed as a free agent.
• May 17 2058:
Reuben Montgomery
was claimed off of waivers.
• May 14 2058:
Tomás Miñoso
was released.
• May 10 2058:
Felipe Sierra
was claimed off of waivers.
• May 06 2058:
Kendrick Jenkins
was signed as a free agent.
• Apr 25 2058:
Sherman Stanley
was signed as a free agent.
• Apr 25 2058:
Alan Turley
was signed as a free agent.
• Jan 22 2058:
Jake Burch
was claimed off of waivers.
• Jan 22 2058:
Jose Rendón
was claimed off of waivers.
• Jan 22 2058:
Billy Wall
was claimed off of waivers.
League Record:
Wins: 18 Losses: 25 Pct: .419 Last10: 1-9 Streak: L9
Ave: 4.3 - 5.7 RS: 185 RA: 244 DIFF: -59 Power Index: 103.3
Cup:
Group 87
[0 | Eliminated]
Press Releases:
Mar 06 2057:
Bay City Owner Requests a "Bigger Wall"
-
by msigg6 on October 17th, 2022
In recent developments owner tough was berated that the Bay City Lions couldn't win a championship. He said that last season "there were too many homers in my ballpark! I want to mitigate those dingers out at left field. BUILD ME A WALL." Part of it might be due to the starting pitching staff consisting exclusively on left handed pitchers, with not many righties in the starting rotation. Thus, tough has hired a construction company to modify the ballpark for the first time in over 40 years. A new, state of the art scoreboard wall will don the left field area, towering of over 20 feet in height. Hopefully this helps the pitching staff out, as tough has championship aspirations for his club before Roach begins heavily declining...
Sep 04 2031:
Back in the Top 25
-
by msigg6 on April 18th, 2017
For the first time in a decade, the Bay City Lions have climbed back into the top 25, closing the date of September 4th, 2031 as the 23rd best team in the game. It's a testament to the hard work owner msigg has made in efforts to get the team back to the top again after their rebuild started in 2020, with the release of certain star players and the upbringing of rookies such as Aaron Jennings and the development of minor league players such as Rodney Pitts, Aroon "Angel" Sathriati, Andres Portillo, and other players who've been developed throughout the 2020s.
GM msigg just had to say this: "Just because I'm back near the top doesn't mean I'm a threat yet. I still have certain hitters developing and still need some depth in Pitching. This also doesn't mean I won't stop trying to put the best team out there possible to win. This phase is just the beginning of what we're about to do. We WILL return to the Legends...soon
[hopefully]
Apr 10 2024:
A New Era
-
by msigg6 on September 12th, 2015
Very sad and angry fans in Bay City today, as the Lions make a bold move. GM tough in a press release quote: "15 years with us. And all 15 were awesome. All good things must come to an end. I am sorry to say that Manager Randall Schwartz has been relieved of his duties. In his place, we are hiring 39 year old Marco Chavez. This begins a new day for Bay City."
Reports say that while Chavez is not that good at coaching defense, he is a savvy pitching guru and an excellent teacher of the game. Tough quotes "We want to make sure our pitching staff is set for now, and for years to come. this is why we're making this move now."
Stay tuned for more developments of this story
Oct 22 2023:
It All Comes Down to This...
-
by msigg6 on August 17th, 2015
1 game. One simple baseball game. One game that will decide the fate of 2 league teams. The Bay City Lions take on the Marietta Jaguars tonight on ESPN. The game of the season for the team. "Must win. No other way around it." said Andrew Newman, who is scheduled to start agair them on the mound. "We came here to not get demoty again. I will do the best that I can to not have that happen." GM tough in a press conference in the morning stated "D4 or bust." And it indeed will be. In the details it said if the Lions were to go to division 5, the whole team would be cut to make room for youngsters who can help right their ship sources say. But we all know Marietta will be coming to play spoiler.
It all comes down to this. One game. 2 teams fate. Win, and lions stay. Lose by less than 2; lions stay. Lose by 3+? Lions give up their spot to Utica Yankees who are nervously waiting to watch the game as well. Come on down to chat to watch the game live! This is the Bay City Tribune reporting
Aug 21 2023:
Lions Promote Griffiths and Top Prospect Phil Anderson
-
by msigg6 on July 31st, 2015
With the season nearing the home stretch, the Bay City office has decided to do a gutsy move. "The scouts and everyone says he's ready. Well, time to let er rip. Go get em Phil"
Bay City Lions have just confirmed that they are promoting their top prospect, Phil Anderson, from AAA Victoria and into the Lions. They also made another move and promoted one of their best fielding rispects Frank Griffiths. "I think these players have what it takes to come into this league and deliver right away. With our pitching rotation getting thin we could use some arms there." stated GM tough. The fans and analysists all are in love with Anderson, with his unique signature pitch "Uncle Phil Fastball". This fastball can hit near 104 MPH. "This kid has one of the best fastballs I've ever seen. This immediately makes him a threat. Once he develops his other skills, watch out, he could real scary" said one. The Lions too are also excited about the new arrival. Here is Aaron Jennings, "Nice to see Phil coming up. We could use some more pitching, especially in the bullpen. Phil's fastball is nothing to play with." Here is Andres Ortiz: "Woot, let's go. Just the player we need right now. Excited to see how he handles the big league pressure. Right now we need to win games and he has that winners mentality. We want to stay in this league. This arrival helps. And here is Phil Anderson on being promoted: "Wow, thought I was gonna wait til 24 to get promoted, but I'll take it. I feel appreciated and grateful that I get This opportunity that only a few people get. I will take this seriously and get ready to help the Lions stay in the league. Leggo"
This is the start of something big. Very big. This is Bay City Times reporting