Bay City Lions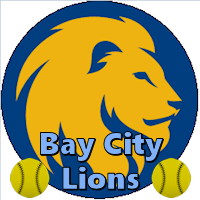 Team: Bay City Lions
[ID #309]

Location: Bay City, TX (Southwest)
Owner: msigg6

[since June 05th 2012 | last seen October 01st 2023]
Rank: #72 - Rating: 161.99
Fan Mood: 110.34
Prestige: 97
Color: Blue & Gold
Team Notes:
• Jul 28 2061:
Agus Lesmana
was claimed off of waivers.
• Jul 28 2061:
Stefan Bianchi
was claimed off of waivers.
• Jul 23 2061:
Denny Leary
was claimed off of waivers.
• Jul 09 2061:
Edgardo Del Toro
was claimed off of waivers.
• Jul 06 2061:
Claudio Longoria
was released.
• Jul 06 2061:
Wes Holt
was signed as a free agent.
• Jul 02 2061:
Ramon Mendoza
was claimed off of waivers.
• Jun 20 2061:
Nicolas Perez
was released.
• Jun 20 2061:
Raul Aleman
was claimed off of waivers.
• Jun 15 2061:
Sergio Rojas
was signed as a free agent.
League Record:
Wins: 52 Losses: 43 Pct: .547 Last10: 4-6 Streak: L2
Ave: 5.0 - 4.5 RS: 471 RA: 423 DIFF: +48 Power Index: 104.8
Cup:
Group 121
[0 | Eliminated]
Press Releases:
Sep 12 2058:
Pitchers Brill & Kline Shut Down, Bay City looks Towards Next Season
-
by msigg6 on February 23rd, 2023
Owner tough issued immediate shutting down of starting pitchers Drew Brill and Nathan Kline following their recent 11 game losing streak. Trevor McRae was seen arguing with the owner in the dugout during one of the games, signaling that there is growing tension between both parties. Owner tough suggested that he wants to "see what the kids got" and blasted the team for their performance. "We're getting blown out anyways, might as well learn from it so we can get better." The owner has been frustrated with the results displayed throughout the season and is looking to see which young players to build around amidst their imminent demotion to League 5 Next Season.
Mar 06 2057:
Bay City Owner Requests a "Bigger Wall"
-
by msigg6 on October 17th, 2022
In recent developments owner tough was berated that the Bay City Lions couldn't win a championship. He said that last season "there were too many homers in my ballpark! I want to mitigate those dingers out at left field. BUILD ME A WALL." Part of it might be due to the starting pitching staff consisting exclusively on left handed pitchers, with not many righties in the starting rotation. Thus, tough has hired a construction company to modify the ballpark for the first time in over 40 years. A new, state of the art scoreboard wall will don the left field area, towering of over 20 feet in height. Hopefully this helps the pitching staff out, as tough has championship aspirations for his club before Roach begins heavily declining...
Sep 04 2031:
Back in the Top 25
-
by msigg6 on April 18th, 2017
For the first time in a decade, the Bay City Lions have climbed back into the top 25, closing the date of September 4th, 2031 as the 23rd best team in the game. It's a testament to the hard work owner msigg has made in efforts to get the team back to the top again after their rebuild started in 2020, with the release of certain star players and the upbringing of rookies such as Aaron Jennings and the development of minor league players such as Rodney Pitts, Aroon "Angel" Sathriati, Andres Portillo, and other players who've been developed throughout the 2020s.
GM msigg just had to say this: "Just because I'm back near the top doesn't mean I'm a threat yet. I still have certain hitters developing and still need some depth in Pitching. This also doesn't mean I won't stop trying to put the best team out there possible to win. This phase is just the beginning of what we're about to do. We WILL return to the Legends...soon
[hopefully]
Apr 10 2024:
A New Era
-
by msigg6 on September 12th, 2015
Very sad and angry fans in Bay City today, as the Lions make a bold move. GM tough in a press release quote: "15 years with us. And all 15 were awesome. All good things must come to an end. I am sorry to say that Manager Randall Schwartz has been relieved of his duties. In his place, we are hiring 39 year old Marco Chavez. This begins a new day for Bay City."
Reports say that while Chavez is not that good at coaching defense, he is a savvy pitching guru and an excellent teacher of the game. Tough quotes "We want to make sure our pitching staff is set for now, and for years to come. this is why we're making this move now."
Stay tuned for more developments of this story
Oct 22 2023:
It All Comes Down to This...
-
by msigg6 on August 17th, 2015
1 game. One simple baseball game. One game that will decide the fate of 2 league teams. The Bay City Lions take on the Marietta Jaguars tonight on ESPN. The game of the season for the team. "Must win. No other way around it." said Andrew Newman, who is scheduled to start agair them on the mound. "We came here to not get demoty again. I will do the best that I can to not have that happen." GM tough in a press conference in the morning stated "D4 or bust." And it indeed will be. In the details it said if the Lions were to go to division 5, the whole team would be cut to make room for youngsters who can help right their ship sources say. But we all know Marietta will be coming to play spoiler.
It all comes down to this. One game. 2 teams fate. Win, and lions stay. Lose by less than 2; lions stay. Lose by 3+? Lions give up their spot to Utica Yankees who are nervously waiting to watch the game as well. Come on down to chat to watch the game live! This is the Bay City Tribune reporting