Rocket City Trash Pandas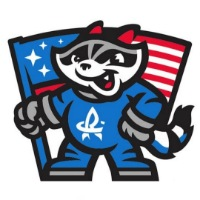 Team: Rocket City Trash Pandas
[ID #279]

Location: Rocket City, AL (South)
Owner: CoryCates

[since August 05th 2015 | last seen August 12th 2022]
Rank: #150 - Rating: 130.56
Fan Mood: 87.13
Prestige: 50
Color: Blue
Team Notes:
• Feb 19 2056:
Dan Parry
was released.
• Feb 19 2056:
Ron Johnson
was claimed off of waivers.
• Feb 05 2056:
Lemond Drury
was hired as the new coach.
• Feb 05 2056: Coach
Allan Fletcher
was let go.
• Feb 05 2056:
Sebastian Fernandez
was claimed off of waivers.
• Feb 05 2056:
Federico Ortega
was claimed off of waivers.
• Jan 22 2056:
John Scully
was hired as the new coach.
• Jan 22 2056: Coach
Rufus Hodson
was let go.
• Jan 22 2056:
Jordan Schott
was claimed off of waivers.
• Jan 13 2056:
Allan Fletcher
was hired as the new coach.
League Record:
Wins: 5 Losses: 5 Pct: .500 Last10: 5-5 Streak: W1
Ave: 3.4 - 5.2 RS: 34 RA: 52 DIFF: -18 Power Index: 101.1
Cup:
Group 43
[0 | Still Alive]
Press Releases:
Mar 12 2049:
Amarillo Wranglers Become Rocket City Trash Pandas
-
by CoryCates on February 11th, 2021
After a long dispute over a new stadium, which the city council declined, the Amarillo Wranglers ownership have decided to move the team from Texas to Madison, Alabama (nicknamed Rocket City), and after a vote by the fans in the area have chosen "Trash Pandas" as their mascot.
Manager Terry Stratton said, "I'm excited about this move and am ready to bring our brand of high quality professional baseball to North Alabama."
Jun 27 2042:
Quiles and Caruso Enter Wranglers Hall
-
by CoryCates on September 20th, 2019
11 time All-Star Andres Quiles who was a part of 5 Amarillo Wrangler championships along with former 19 year manager Bobby "The Brain" Caruso were inducted into the Amarillo Wranglers Hall of Fame.
Quiles is the all-time franchise leader in career batting average (.312) and career on-base percentage (.398). He played 13 years, and is known as the greatest player to ever wear a Wrangler's uniform.
Caruso managed for 19 years taking the team to 6 league championship series, winning 5 of them including back-to-back the 2033-2034 seasons.
Aug 25 2031:
Brad Logan Inducted To HOF
-
by CoryCates on April 15th, 2017
Brad Logan becomes the 2nd player to receive the honor of being inducted into the team Hall of Fame. When you think speed in this franchise, everyone will tell you, Brad Logan was the fastest in Amarillo Wrangler history. He holds the all-time franchise record for career stolen bases at 667.
Congratulations Brad Logan, welcome to the Amarillo Wrangler Ring of Honor.
Apr 25 2030:
Amarillo Press Release(Singleton to HOF)
-
by CoryCates on December 27th, 2016
At the May 7th game against Corvallis a special presentation will happen before the first pitch at PanHandle Park. The Amarillo Wranglers will induct their first inductee to the Hall Of Fame.
Earl Singleton will receive his plaque commemorating his induction to the Hall. Earl is from Yonkers, NY and played from 2005-2019 for the Wranglers(then the McKinney Longhorns). Earl was a 7 time All-Star, who leads the Wranglers in career HR's(322), career doubles(514), and career OPS(.865). Earl is also 2nd for career batting average at .286, and second career for RBI's(1192).
Congratulations and we hope to see you at the game May 7th for this special honor given to Earl Singleton.
Nov 04 2028:
2028 VI.19 Champions
-
by CoryCates on September 15th, 2016
It took all 7 games, but the Amarillo Wranglers won the championship over the Manchester Falcons. Manager Bobby Caruso was ecstatic. "The ownership had a 5 year plan, and I'm just glad that the players and I could come through and make that plan a reality. Even better we got our revenge on Manchester from 2025."
This is only the 2nd championship ever for Amarillo, and the first since 2006, some 22 seasons ago.